Packhelp raised a €40M Series B. The future of packaging got even better!
Wojtek Sadowski | 5 min read
Subscribe to stay updated
Great!
You're now subscribed!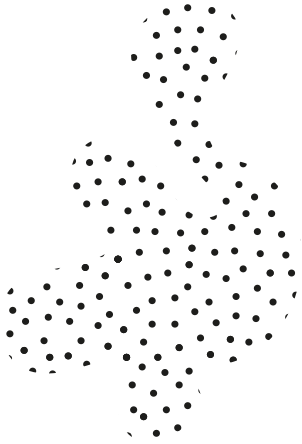 It is my pleasure to announce that we have closed a 40 million EUR Series-B round! It's an essential milestone on our journey to become a leading global packaging marketplace in the world. It's a result of an everyday hassle of Packhelp's 250 employees across Europe. I'm grateful to be able to work with such a fantastic group of people!
I would also like to thank our thousands of customers and production partners worldwide for trusting us with their business. We are dedicated to delivering the best software to make it even easier to work on packaging projects. We constantly learn from you and, thanks to your feedback are able to grow as a company.
We are all extremely excited to welcome new partners InfraVia, PortfoLion and FJ Labs. We are thrilled to partner up with such a diverse group of investors. Combined, they bring an unparalleled experience and network, which we will benefit from in the nearest future. Thank you to all our existing investors White Star Capital, Speedinvest, Market One Capital, Profounders, and Inovo, for your continued support.
On our way to meet the ultimate goal 
This round comes at the most turbulent times in the recent history of the packaging industry. The industry is seeing the most significant wave of disruption in decades, and it is a one-in-a-lifetime opportunity for companies like ours. There was never a better moment to be part of an innovative packaging company than today.
At Packhelp, we help brands make better packaging decisions. We create software that enables companies to collaborate with packaging suppliers more accessible than ever before. We strip packaging from complexities and provide the necessary expertise to help brands reach their most ambitious packaging goals.
Packaging plays a vital role in the creation of the online shopping infrastructure. It continues to be a number one method of moving products from one place to another. Still, the days when e-commerce packaging was only a means of transport are over. Custom branded packaging plays a significant role in the value creation process. It influences purchasing decisions, inspires customers to recommend products, and can increase customer retention. With new online stores popping out worldwide, social commerce on the rise, growing competition, and rising acquisition costs, there was never a better moment than today to invest in packaging experience.
But we all know it is just one side of the story. Packaging is both an exciting opportunity, as well as a global sustainability challenge. Brands face enormous pressure from consumers to decrease their environmental impact and keep their entire supply chains in control. We have an important role to play in this process, and we will. Next year we want to accelerate our efforts in sustainable packaging by giving our 50 000 customers even more options and better visibility over the impact they make on our planet.
The disruptive events of the past two years have confirmed that the world needs a new approach when it comes to packaging. The world is recalibrating its approach to online commerce, and we have a fantastic opportunity to participate in the process. If done right, we will become an essential element of the e-commerce ecosystem and a potential leader of something much bigger - a world-changing shift to sustainable solutions. Now is the best time possible to build a company that aims to be the future of custom packaging. Thanks to our new partners, shared network, and financial investment, we are more than armed to pick up the gauntlet.
Our mission is to empower brands to be better at packaging.
And we are just getting started.
What comes next?
The new Series-B round of financing will accelerate our efforts on all fronts. Here are the main initiatives we will focus on in the upcoming years:
Make a significant push towards sustainable packaging
We want to continue our journey towards sustainable packaging by reshaping our processes and introducing new products and services. All with one goal in mind: make it easier for brands to transition towards more environmentally friendly solutions.
Innovate and expand our product line-up
Our number one priority is to examine our existing line-up and make sure our products reflect our ultimate goal - offering the most sustainable options from the given category currently available on the market. Being a marketplace enables us to constantly tweak our offer to make sure we have the best what the global supply chain offers.
We will also do a lot to make our offer more affordable. Our mission is to help brands be better at packaging, and sometimes it means making packaging (including sustainable packaging) more affordable. We will invest a lot into finding new alternatives that are better for the environment and affordable not only for big retailers but also for those that are just getting started.
Continue our expansion in the EU (and the UK)
We want to strengthen our position in key markets by becoming closer to our customers. We want to make our processes better and more transparent, cut lead time to even the most remote locations, offer better pricing, localise our product line-up and finally build local supply chain to cut CO2 emission in transport.
Build products and services for large customers
We want to be a partner of choice not only for SMEs but also for bigger customers. We already made some significant steps this year - now it's time to scale it.
Double down on tech
We continue to believe our tech-first approach will enable us to attract more customers and innovative suppliers, and best-in-class experts. We will continue to automate as much as possible and make it easier for everyone to order packaging online.
Our commitment
We will continue to reveal more of our plans in the upcoming weeks and months. Whatever we end up doing, we must stay on top of commitments we made to our customers and partners across the world:
🌳 Promoting sustainable packaging
We help customers to make more environmentally friendly choices
⬇️  Lowering excess packaging
We guide customers on how to minimise the amount of packaging they use
🌎 Democratising access to custom packaging 
We believe all types of companies should be able to offer a great unboxing experience
🤝 Enhancing collaboration to fuel innovation
We establish a new method of collaboration between brands and suppliers
If you want to define the future of commerce and help Packhelp become the world's leading custom and sustainable packaging marketplace, check us out. We'd love to have you join us!