Don't miss out! Order now and relax knowing that your packaging will arrive in time for the holiday rush.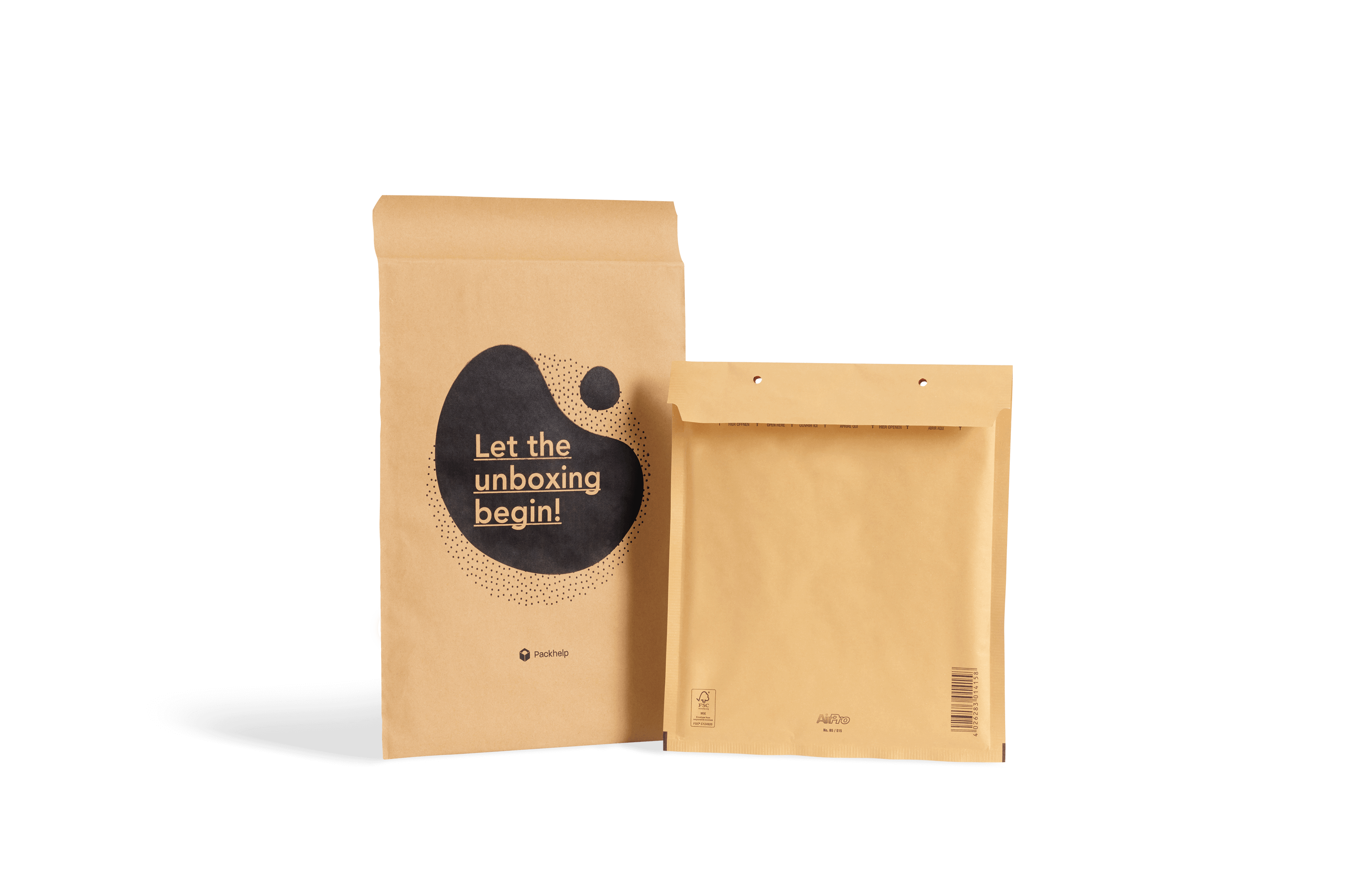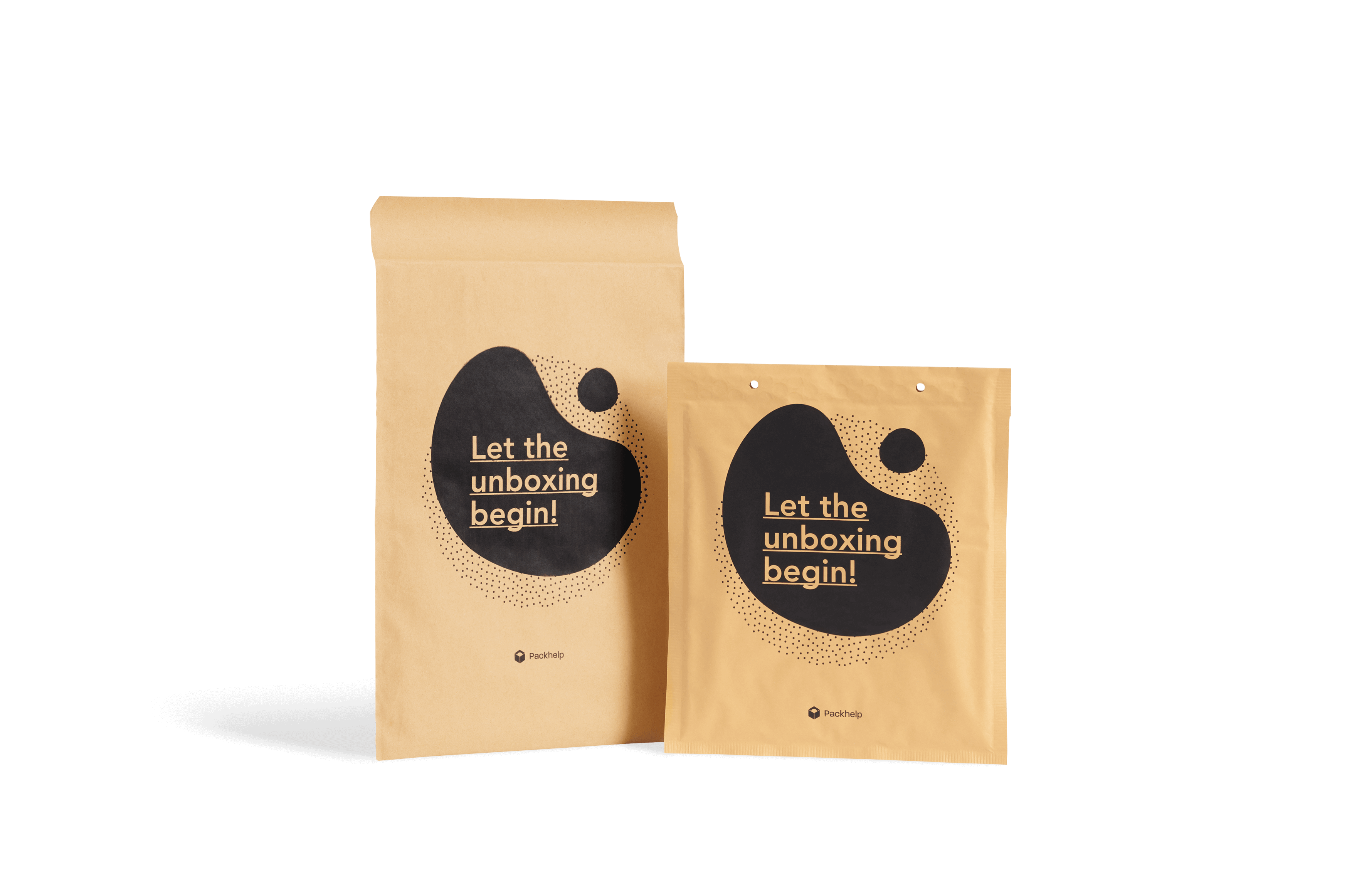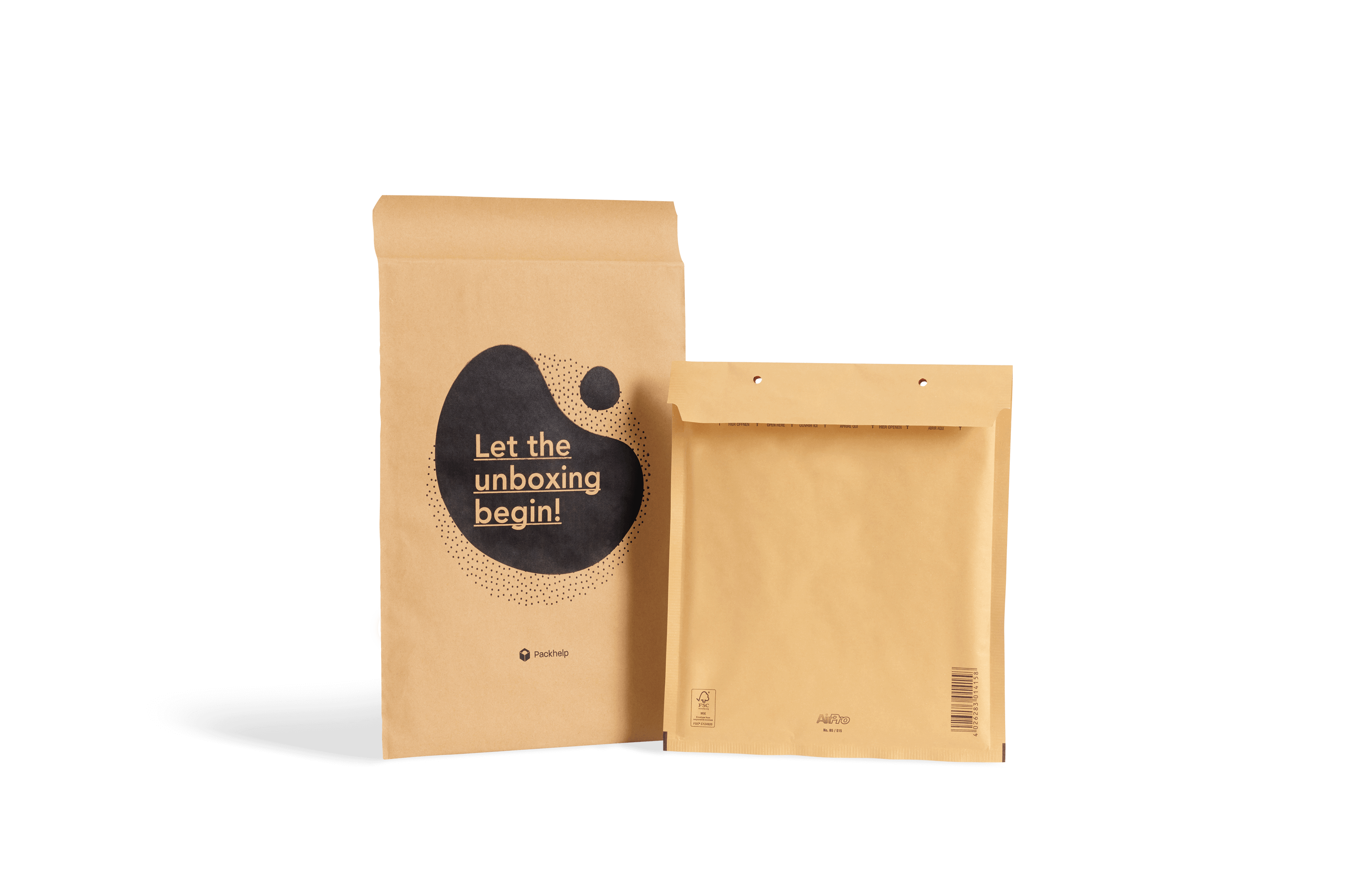 Padded Envelope
Next-gen padded envelopes: greener and stronger with custom sizing, colours and branding.
Get a quote
Minimum 2000 pieces.
Eco-friendly
Eco-friendly
Locally fabricated, recycled paper & FSC certification.
Customization
Customization
8+ sizes, 7 colours & custom printing.
Safe delivery
Safe delivery
Durable outer layer, padding & water-resistant lining.
Reviews
See what our customers say
Material
Regular (white kraft + bubble foil) / SUMO (100% paper)
Material colour
Multicolour
Standard White
Printing process
Offset or Flexo
Outer layer
FSC certified or 100% recycled paper
Padding
Plastic bubble film or recycled cardboard
Lining
Water-resistant PVA coating
Sizing (Standard)
11/A, 12/B, 13/C, 14/D, 15/E, 16/F, 17/G, 18/H, 19/I, 20/K or CD
Sizing (Eco)
19.5x26.5cm, 36.5x47cm, 23.5x26.5cm, 23.5x34cm, 16.5x21.5cm, 28.5x36cm, 31.5x44.5 cm or CD
FAQ
Are these jiffy bags recyclable after use?
It depends on the option you choose. Every element of the SUMO option is made from 100% recyclable, biodegradable and compostable paper. That includes the padding. On the other hand, the Standard option is packed with plastic bubble wrap padding. Unless the bubble wrap is stripped away, most recycling stations will not accept bubble-lined envelopes.
Do address labels stick to these envelopes?
Yes. The high-quality outer layer paper has just the right texture for labels to firmly adhere to the surface.
Do these custom padded envelopes come with an adhesive strip?
Sure! These envelopes include an easy peel-and-seal adhesive strip.
Are these custom jiffy bags padded on both interior sides?
Yes, they come with padding on the bottom and top interior layers.
It depends. All the material options provide a certain level of protection against water. But thanks to the plastic bubble wrap and PVA coated lining, the Standard option provides the highest level of water resistance.
Do these jiffy envelopes come pre-printed? What about address lines?
By default, these envelopes come with EAN code and FSC logos. You can also order address lines or boxes to be printed on the front or back – not to mention, logos or any other branding.
Subscribe for promotions, special offers and news from the packaging industry.
Great!
You're now subscribed!