How Q-Commerce Set To Shake Up Online Commerce.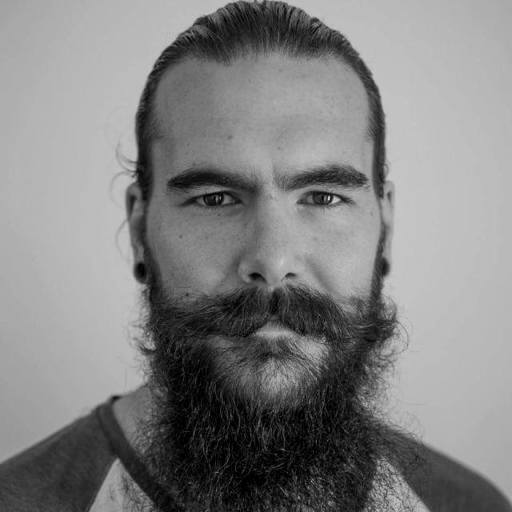 Phil Forbes | 5 min read
Subscribe to stay updated
Great!
You're now subscribed!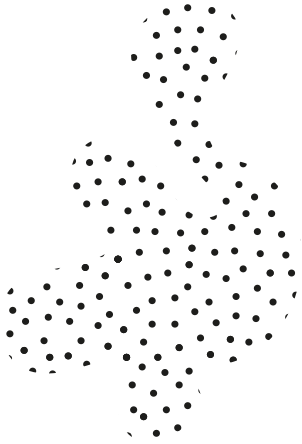 "The world went and got itself into a big damn hurry", says Brooks, one of the most beloved characters from the 1994 film "Shawshank Redemption". 
At first, it was ridesharing - being able to use your phone to order a car to take you anywhere you like opened up a world of localised travel for many.
Then, it was using that same app and that same car to deliver fast food from a restaurant that never offered delivery as a service. 
Now, consumers can use an app to have the most basic groceries delivered to their doorstep, often within 30 minutes. 
It's easy to see how COVID lockdowns and remote work compounded the usage of the q-commerce or 'quick commerce' business model. 
The world of online shopping is continually growing and evolving. Subscription boxes, dropshipping, D2C, Recommerce, click and collect. 
So is Q-commerce 'just another e-commerce business model', or is it genuinely the way we're headed in terms of consumerism?
Ecommerce evolution
In mid-2019, PwC released a report explaining that 80% of US consumers see efficiency and convenience as the most essential part of a customer's buying experience.
A majority of consumers around the world put efficiency and convenience above price. 
Statistically speaking, four factors make us prioritise speed and convenience:
Busier lifestyles

Smaller households

Increasing urbanisation

Ageing populations
The COVID pandemic did nothing but put more of an emphasis on these factors. When remote work and lockdowns first became the norm, consumers were initially patient and willing to wait for deliveries to arrive. 
However, as time ticked on and lockdowns remained, consumers (notably, consumers of all generations) started to demand that same speedy service.
Yet, they were less likely to leave the house to get even the most basic necessities. 
Brands, businesses and corporations were quick to see the attractiveness of the fledging Q-commerce business model that was already in place. 
What is quick commerce (q-commerce)?
Q-commerce is simply quick, or more accurately, 'instant' ecommerce. 
The buying process is the same - 100% online - but the delivery is inherently different.
In the world of q-commerce, delivery is in a matter of minutes.
Good q-commerce businesses aim to have a delivery at your door within 30 minutes of the order being placed. 
The q-commerce market was built on the delivery of FMCG (fast-moving consumer goods), namely groceries, fruits and vegetables, perishables and over-the-counter medicines. The q-commerce model focuses on smaller quantities of fewer goods. 
For example, the tomatoes and parmesan you don't have for a bolognese, as the pasta is already being boiled. 
The q-commerce model emphasises the following:
Fewer items, more orders

Speed more important than price

Digital convenience
Q-commerce vs E-commerce
Online shopping changed the way that internet users do their shopping. From clothing to electronics, plants to cosmetics, consumers could, and can, buy just about anything they want.
Marketplaces like Amazon and Alibaba increased what's available and made it cheaper to get it, too. In as little as three days, or sometimes even overnight, your product would be at your doorstep. 
But, to reference our friend Brooks, the world got itself into a hurry. 
Amazon Prime has caused many consumers to expect delivery of just about anything within 24 hours.
Well-oiled delivery methods have left consumers scoffing at the idea of delivery taking more than three days from China to the US east coast. 
The beaching of the Evergreen in the Suez Canal in early 2021 strangled delivery routes between the Middle East, Europe, the US east coast and Asia.
Even today, the ongoing supply chain crisis is making it hard to get many goods manufactured, let alone delivered to the end customer. 
This makes the convenience of q-commerce incredibly attractive—goods delivered from near or far in as little as 30 minutes. 
Why is q-commerce becoming more popular?
There's a reason you're seeing more 2-wheeled delivery drivers scooting about around the suburbs and centre of your city.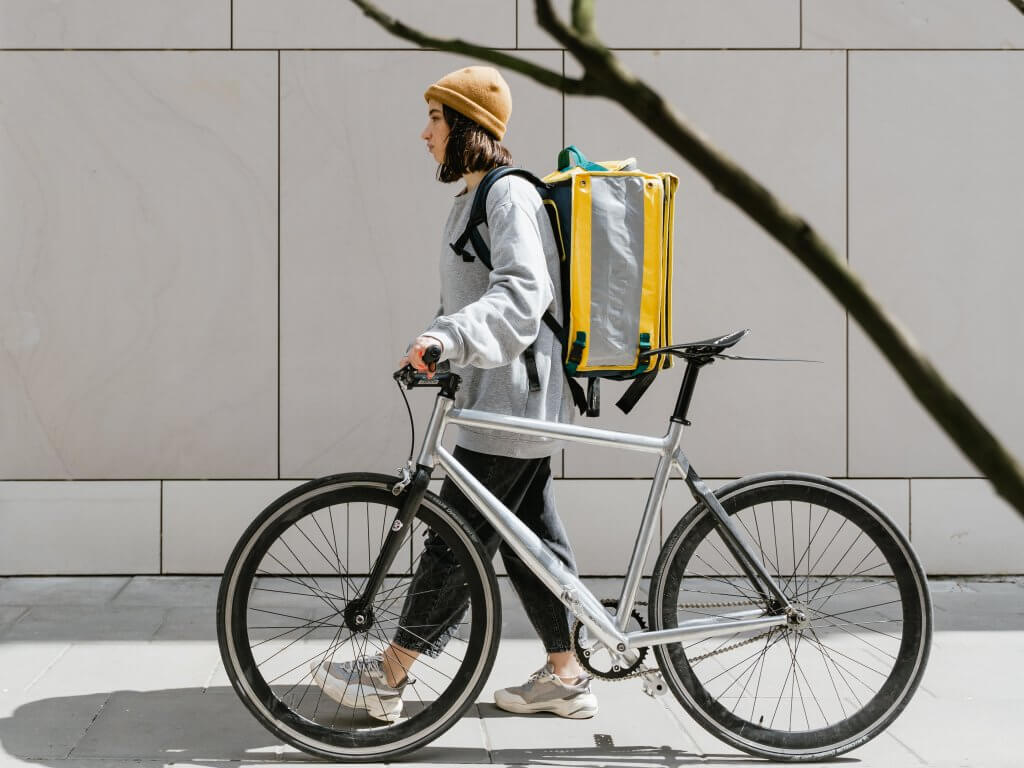 Super-fast delivery of groceries and FMCGs are only getting more popular. 
Here's why:
COVID & Lockdowns
Lockdowns are all but dead, given the rollout and uptake of various COVID vaccines. However, the demand for convenience is still there.
We've grown accustomed to having what we need to be delivered on-demand. We're only becoming more and more time-poor and more and more willing to pay for convenience. 
Investment
In a 'chicken or the egg' debacle, investors are sinking more cash into the world of q-commerce, allowing it to grow even more.
This investment gets more retailers and products into a company's range, more delivery drivers on the road, and helps make prices more competitive, thus making the q-commerce delivery model more attractive to more consumers. 
More partnerships
Thanks to more investments, more providers partner with more brands to offer exclusive access to the most in-demand FMCGs.
For example, Deliveroo teamed up with Aldi during the 2nd wave of UK COVID crisis to get basic supplies to more people. 
Aldi and Deliveroo have teamed up to make the delivery of Aldi groceries free from today to February 11 as the Government calls on people to stay at home amid the Covid-19 crisis https://t.co/ose9s5h3H7

— RTÉ News (@rtenews) January 14, 2021
The British Pharmacy chain Boots partnered with Deliveroo in Summer 2021 to deliver basic medicines and cosmetics to consumers. 
Calling all @Deliveroo fans! We've teamed up with them to offer delivery of 400+ health and beauty products from 14 pilot stores. Enjoy access to a wide range of our bathroom cabinet essentials – from medicines for minor ailments to bestselling #No7 products – on-demand. pic.twitter.com/zryJHCXlK5

— Boots (@BootsUK) August 24, 2021
New demands
Deliveroo has also announced a 2-year partnership with Waitrose, a mid-market grocery store, making it easier for customers to get their hands on something a little 'nicer' for a gourmet meal, as well as gifts, flowers and microwave meals. 
The point is this:
Q-commerce is evolving into more than just the most basic groceries.
The q-commerce model is only going to offer super-quick access to more goods.
Electronics and clothing, for example, and may evolve into services - handymen and cleaners at your house within 30 minutes. 
Successful Q commerce brands
The Q-commerce industry is only getting more and more competitive. Leaders in the industry offer faster delivery of more products and insurance to riders, more jobs, and better digital experiences. 
Deliveroo
Deliveroo is a British delivery company that began in London in 2013. Since then, it's expanded throughout the Middle East, Europe, South East Asia and Australiasia. It's currently creating several 'ghost kitchens', where meals are made-to-order for delivery only. 
Deliveroo has been a pioneer in the world of Q-commerce, offering a subscription service, partnering with more and more retailers, and creating over 7000 jobs in the UK since its beginning. The company announced a Series H round of funding for $180 million in early 2021, bringing the total amount invested to B$1.53USD.
Glovo
A Spanish startup, Glovo has become the go-to quick-commerce provider in continental Europe and Africa. Beginning in 2015, Food Delivery was the mainstay of Glovo. It then started offering Groceries, Pharmacy goods, Desserts and then expanded into its own courier service for 'anything'. 
Glovo is also experimenting with its cloud/ghost kitchens and Grocery Dark sites - large centralised warehouses storing a wide range of products in vast quantities, allowing more products to be delivered to more customers more quickly.
Glovo has partnered with Unilever, Nestle and L'Oreal, as well as Walmart and Carrefour. 
Delivery Hero
Beginning in Berlin, Delivery Hero also started with just a food delivery service in 2011. In 2019, the company processed more than 666 million orders. Its first expansions were into Australia and the UK, then Sweden, Finland, Austria and Poland. 
Delivery Hero has sped up its expansion into other markets by acquiring other companies to get exposure in specific areas.
The most significant acquisitions include PizzaPortal (Poland), Talabat (MENA), foodpanda (Asia), Appetitor24 (Latam) and Zomato (MENA). 
Delivery Hero has been a pioneer in the q-commerce industry of food delivery and doesn't want to expand outside of that market.
It's opted to become the go-to food delivery service in many countries rather than expand its services.
This has led the company to come under fire for its monopolistic behaviour in some markets.
Q-commerce benefits
If you're a brand owner that's considering using the q-commerce channel as part of a wider omnichannel strategy, here are some reasons why it may be a worthwhile investment:
Competitive USP
Your brand has its value propositions - the things that set you apart from your competitors.
For brands in a competitive market struggling to distinguish themselves, q-commerce can present your brand to customers who are willing to try new things - instantly.  
Potentially higher margins
As you've seen throughout this article, price comes second to convenience.
That convenience is something consumers are willing to pay for. 
The entire model of q-commerce is focused on smaller volumes of fewer products, resulting in an AoV that's usually higher than that of your stand-alone online store.
Therefore, retailers can list their most profitable items on a q-commerce marketplace and not have to worry about the price is a determining factor. 
A new way to foster loyalty
Q-commerce is based around 'needed it now'. When a customer needs your product, they're expecting it to perform as intended.
When your brand can meet the customers' immediate demand for the product and fulfil the customer's expectations in terms of performance, you've ticked two critical boxes in helping your customer become loyal. 
Q-commerce puts your brand in the position of being a stress reliever while your product solves the problem. 
Less friction in decision making
Consumers turn to q-commerce because they need the product now.
Brands that place their products in the q-commerce realm increase their chances of being purchased compared to their online store, as people are time-poor and less likely to analyse a product. 
Round the clock operation
In traditional ecommerce, deliveries are made during business hours - perhaps on Saturdays.
With quick commerce, it's a non-stop, round the clock operation. 
Got the munchies at 2 am? Get those crisps delivered to your door. 
Up at 4 am for a flight, only to find out you're missing toothpaste? No drama. 
Q-commerce exposes your brand to more customers for all hours of the day, meaning that time isn't the factor it once was. 
Q-commerce demands
The Q-commerce business model is there to satisfy the demand of the customer wanting something now.
But whether you're a consumer or retailer, expectations have to be managed over three separate parties. 
Customer expectations
Customers want their order quickly and are willing to pay for it, but there are other factors to consider. 
Expanded choice. Q-commerce customers that want skim milk but can buy only full-fat milk aren't going to be advocates of your business or the q-commerce business model.
As retailers and networks grow, choice has to grow, too. 

Eco-friendliness. Over 50% of consumers are influenced by the sustainability of a product. Delivery bags and food packaging needs to be sustainable, as does the product itself. 
Loyalty. Everyone has their favourite brand of coffee or preferred type of cereal.
Being acknowledged for one's loyalty to that brand helps keep customers invested and using the platform.
It may be a reward with the retailer or some type of gamification within the q-commerce platform itself, but fostering customer loyalty is paramount. 
Vendor & partner expectations
For brands that want the exposure that q-commerce brings, the industry has to provide certain opportunities to make it an attractive acquisition source. 
New markets. One of the biggest drawcards of the q-commerce business model is the new people that brands can be exposed to.
It's the responsibility of the platform to exposure partners to as many people as possible for as little investment as possible. 
Support. Vendors will periodically experience growing pains, plateaus and falls in revenue and sales from all acquisition sources.
When those vendors have the support of the marketplace, they're more likely to weather the storm and persist. 
Affordability. While the end-consumer might not be price sensitive, many retailers are.
Regarding costs and technicalities, the costs to get products listed in the marketplace should be as little as possible. 
Image integrity: A FMCG's image is less sensitive than that of a high-end fashion brand.
However, all brands want to work partner with companies that help, not hinder their image. 
Rider expectations
The often overlooked part of the chain is the individual that delivers the product. But there's more to just paying riders a small cut. 
Fair employment. Many q-commerce platforms have come under fire for not employing riders legally, providing unrealising working conditions and undermining their safety.
Riders are the individuals that hold the q-commerce business model together, so you as a business or consumer must be sure of that. 
Training. Not everyone knows how to ride a bike, and not parts of the world require a license for scooters.
Q-commerce companies must ensure that riders use safe equipment, have the correct safety gear and are skilled to navigate heavy traffic conditions. 
The future of q-commerce
You've just seen how q-commerce is taking advantage of current buyer sentiment, but what does the future hold?
Increasing urbanisation
Cities are only getting bigger. The number of regional cities is only growing. Populations are only climbing.
While not all of us have the disposable income to spend on getting food delivered now, the number of people that do have it will only increase.
And those people are spending less time in busy business districts and more time in suburban residential areas. 
Time-poor
While the pandemic showed many of us the importance of mental health and how stopping can be beneficial, we're still time-poor.
Fewer people are willing to dedicate half of a Saturday or part of an evening going to a mall to shop for clothing or groceries and so on. 
AOD (Anything on Demand)
It's starting with hot-meal and grocery deliveries, but it's undoubtedly going to expand beyond that.
Cosmetics, pharmaceuticals, it's safe to say that the consumer will be able to order just about anything and have it delivered relatively quickly.
It's up to entrepreneurial minds to make this happen and profit from it. 
Partnerships
Sleek delivery services are threatening supermarket chains that are reluctant to change. 
JP Morgan warns that well-funded startups rolling out operations in densely populated areas are set to shake up the traditional supermarket model with new definitions of convenience. 
It's a fast new world.
Brooks wasn't wrong.
He might not have liked it, but the world we live in is one of speed, with many of us having less time but wanting to spend it better. 
And it's sentiments like this that help the q-commerce industry thrive. Savvy entrepreneurs willing to blend technological innovation with top-shelf customer service are poised to prosper from the inevitable rise of Q-commerce.