How to have a sustainable fashion brand in 2023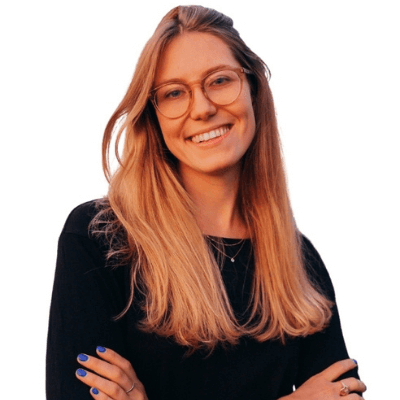 Aleksandra Owczarek | 12 min read
Subscribe to stay updated
Great!
You're now subscribed!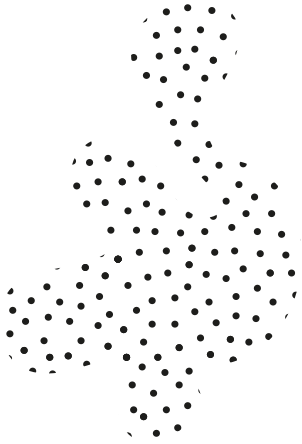 The world is starting to see some positive changes, in particular in the world of fashion.
Fast fashion has driven the industry over the last decade. But this is starting to shift as more attention is being brought to worldwide issues, like sustainability.
Unfortunately, many brands (not only in fashion) try to take advantage of the attention sustainability is getting to market their products as being sustainable, when they really are not.
This is called greenwashing, you can learn more about this and how to identify it here.
A truly sustainable fashion brand is a brand that will look at its' entire supply chain and do as much as possible to reduce their carbon footprint for the benefit of society and the industry.


What makes sustainable fashion brands different from regular brands greenwashing products is their approach.
It's not all about making a profit, but understanding that as a business, your actions have an impact on every stakeholder in your sourcing, manufacturing, and designing products. And they know that the long term benefits will be for the better.
Get inspired by the sustainable and ethical high fashion brand, Libérrimo
In this article, we're going to be diving into the world of sustainable fashion and how you can create a brand that truly reflects eco-conscious values. Here's a sneak peek into what you'll learn:
Why is sustainable fashion important?
How can I find the right materials and fabrics for my brand?
How can I get the right sustainable packaging?
How to set up the right logistics
Important certifications
Plus, tons of tips and tricks to develop an amazing sustainable fashion brand.
Let's get right to it!
Why is sustainable fashion important?
We know what it means to have a sustainable fashion brand, but should you care?
If you're into fashion, you're probably more concerned about the type of clothing you want to sell and what trends your audience would be into. Well, that's where you have to think again.
Did you know that sustainable fashions brands are setting new standards in the fashion industry?
And this change is being driven by consumers. Before, we knew that low prices and fast fashion dominated the industry, but nowadays consumers are becoming more and more concerned about the impact companies have on the planet.
Low prices may come at higher costs, like unfair wages as well as increased pollution in already compromised parts of the world.
The textile industry contributes to 8% of greenhouse gases and by 2050 it is expected to hit 25% of total greenhouse gases.
In addition to that, the matter of wastefulness comes to the table. It is estimated that 85% of textiles end up in landfills, a total of 21 billion tons each year.
But with the growing concern for the environment, people are becoming more and more aware of how their own personal shopping preferences are also a part of the problem. That trendy blouse priced at $9.99 comes at an even higher cost.
And they want to become part of the solution.
Here's what Kuyichi, an organic denim brand, says about the concept of "unfashion", which can help the fashion industry become more sustainable:
New trends and ways of shopping are beginning to change, making way to new brands that are created with sustainability at the core of what they do.
In fact, new brands are choosing to become eco-friendly because they recognise the responsibility they have and the impact their actions have on the planet.
We got in contact with Maria, from Organic Basics and this is what she had to say about the topic:
"Sustainability is a core driver for us and we incorporate it across the entire value chain – meaning production, consumption and regeneration. It is about taking an activist stand and working on having a positive impact as opposed to only minimizing the negative impact."
Even smaller brands, like Brakmaki, believe that they have a responsibility to be the ones making changes, not just consumers.

"There is no room left for unconscious behaviour and ego-centrical people. We think that the world is in desperate need of personal companies that care about their clients and the well-fare of the world". - Jesper and Jenny
And as a brand, once you have this figured out, you're ready to begin. And the best place to start is in the textiles you want to use in your clothing.
Start by finding the right fabrics
There are many things to consider when choosing the best fabric to work with. The one you choose will determine how much environmental impact is caused.
Take the brand Native Youth. They have powerful values behind their brand.
'From the materials that we use to produce our clothing, down to the factories that they are made in, sustainability is at the forefront. The people that create the wonderful collections for Native Youth's wellbeing is a top priority, meaning we assess working conditions, salaries regularly to ensure that the people that make things happen here are happy.'
But if you know where to look, finding environmentally friendly fabrics is simple.
Here are some of the top sustainable fabrics you can choose from.
Organic Cotton
Organic cotton is one of the most popular sustainable fabrics. Not only is soft as heaven, but it's grown without pesticides or harmful chemicals. Plus, it uses 88% less water and 62% less energy than regular cotton.


You can even get an OEKO-TEX 100 certification to verify to your customers that your products are made with organic cotton.
Liliana Dima is a great example of the use of organic cotton. She is the founder of Buva Boutique, a brand that makes baby products, like muslins and blankets made from organic cotton.
After founding her brand, she recognised early on that organic cotton was not only the next choice for the environment but also the best for babies. This toxin-free fabric is key to create her wonderful products.


She also has an OEKO-TEX 100 certification as well as a GOTS certification (Global Organic Textile Standard).
The GOTS certification also takes into consideration the entire textile process; including fair labour practices (no child labour), no toxic substances, wastewater management, etc.
You can read the entire brand story of Buva Boutique here.
Recycled Cotton
This fabric is a favourite for sustainably sourced jeans. Recycled cotton is made fabric scrap and recycled cotton garments that have been used.
This fabric is also a favourite as it helps prevent used items of ending up in landfills.
The Finnish brand Purye Clothing was born based on this upcycling concept. They take used sails and prevent them from ending up in bins and landfills by turning them into fashion garments.

"Today we're producing different kinds of products of recycled sails, including tote bags, weekend bags and anoraks. We don't strive to become a globally known brand, but, rather than that, we look for a more socially aware role here, in our local market. You could say that Pureye Clothing is for everyone whose heart beats to the archipelago." - Niklas and Jon
It's also amazing to see how since their conception, Pureye Clothing has its eyes on the greater social impact it can make by being a sustainable fashion brand.
You can read they entire story of Purye Clothing here.
Organic Hemp
Organic hemp is a favourite of sustainable fashion brands at the moment. This eco-friendly fabric is healthy for soil, as it works as a natural fertiliser, and needs less water than organic cotton.
Not only that, but organic hemp is a carbon-negative material, meaning that it absorbs CO2 and helps reduce greenhouse gasses.


Although it is a little more expensive than organic cotton, the positive impacts are worth the price especially when your customers can see that your materials positively impact the planet.
Futuristic fabrics
New technology is being used to work on developing new fabrics that are more suitable for sustainable fashion brands and protect the environment.
For example, Tencel, Piñatex and Econyl are new innovations that are quickly gaining momentum. These materials use alternative natural products and recycled materials to help clean up the planet from waste and preserve other natural resources.

Sustainable packaging for sustainable fashion brands
It is safe to say that in order to be a sustainable fashion brand, you can't neglect your choice of clothing packaging.
Plastic packaging amounts to 9.2 billion tons of waste that are thrown into landfills and oceans. And only 9% of this is recycled.
By reducing the use of materials like plastic and switching to other sustainable materials, this waste can be reduced.
That's where companies like Packhelp come into play.
At Packhelp, we like to create the most eco-friendly packaging solutions for all types of brands. This includes recycled mailers, biodegradable boxes and plastic-free printed bags, the perfect candidates for sustainable fashion packaging.
When it comes to sustainable fashion brands, we have a range of eco-friendly packaging products that will not only protect your products and deliver them in style, but also give you peace of mind knowing that it is the best choice to protect the planet from more unnecessary waste.
Tons of brands have already come to us to get their own sustainable packaging. Take Samuel Allsop; he needed eco-friendly packaging for his sustainable sportswear brand, Origin X Performance.


He found the perfect solution with Packhelp's Bio Polymailer, a mailer bag that's made from a starch-based resin, meaning it can be composted and not produce plastic waste. Plus, the design is printed with water-based inks free from toxic chemicals.
We also have more conventional solutions that can fit any brand.
The Eco Mailer Box is a favourite. Made from 90% recycled Kraft and printed with water-based ink, this box is an ideal sustainable packaging solution.
Explore the entire range of sustainable Mailer Boxes here.
It's sturdy, customisable, stylish and will make your products look amazing. See how others are using it.


Moonsling is a small brand from the Netherlands that produces baby slings from sustainable linen fabrics. And they chose an Eco Mailer Box with a fun cutout window to display their products.
Malimo is another fan of the Eco Mailer Box. They added a minimalist and elegant design that embodies its brand image.


Oh, and can you see that detail? Yes, their boxes plant trees.
That's another thing!
Packhelp has partnered up with One Tree Planted to help reforestation efforts around the world. With every purchase of eco-friendly packaging, you'll get the chance to plant trees.
The trees used for your packaging order will automatically be calculated, and you will have the opportunity to plant more than you consume.
Plus, you can add that awesome Eco Badge to show your customers how your packaging is eco-friendly and plants trees around the world.
And we take it a step further. We know what goes on in our supply chain. That's why you can learn about the Eco Properties about all of our products so you know what product will be the right choice for your brand.
Learn more about sustainability at Packhelp
Logistics for your sustainable fashion brand
How much do your products travel to get to your customers?
This is something important to consider! And this goes back to your branding.
Do you want to be a local brand or be known around the world?
If you're a local brand, perhaps this may not be a big concern for you. Customers can easily order your products so they're delivered to them within a short distance.
But if your customers are in multiple countries or far away, you may want to consider having a distribution a centre that's closer to your customers to minimise transportation pollution.


But logistics also play a big role in sourcing.
If your products are manufactured and shipped to you from overseas, sustainability may not be a big concern for you. Try local fabrication or opt for something way closer to you to reduce greenhouse gas emissions. This way you'll also know about the labour wages and safe production environments.
Remember that cheaper costs of production come at an expense.
Other Certifications for sustainable fashion brands
Earlier you read about OEKO TEX-100 and GOTS certifications, but sustainable fashion brands can aim for other ones, depending on their products and how they are made.
In terms of sustainability, there are 2 certifications that are the ultimate proof of sustainability efforts.
And those are B-Corp and Fair Trade.
B-Corp is known as a top tier certification that includes all criteria for ethical and sustainability standards. In order to get it, the entire supply chain of a business must meet over 80 different standards. Oh, and it requires a yearly audit in order to keep it.
Organic Basics is known for this certification.

"We are a proud certified B Corporation. For us, it is important to be transparent about the choices that we make and why we make them. We believe that actions build on one another over time."
Then, there's the Fair Trade Certification. There are different ways to obtain this certification depending on where you're located, but the most common is through the World Fair Trade Organization.
People Tree is another brand that has embraced high sustainability standards and works to create amazing fashion pieces that make a difference. Their certifications are another asset to their strong branding.
"Here at People Tree, we are committed to using natural and organic fibres throughout our collections. All of our products are verified by the World Fair Trade Organisation (WFTO) and this ensures that everything we do is verified throughout the supply chain. We also have The Fair Trade Cotton Mark (FLO) which provides traceability of the cotton from the garment back to the farmers who grew it."
Although here 2 certifications are the toughest to get your hands on, as a sustainable fashion brand there are other certifications that are also reputable and recognised around the world. Here's a small list you can explore:
Worldwide Responsible Accredited Production (WRAP)
International Labour Organisation (ILO)
Worker Rights Consortium
Ethical Trading Initiative (ETI)
Clean Clothes Campaign
Your sustainable fashion brand checklist
While creating your sustainable fashion brand, there are many things to consider behind your branding.
Remember that in order to be a sustainable brand, your values should be reflected in every single area of your business. Ask yourself:
In what ways and I committed to sustainability?
How do I want my brand to make a change?
What am I going to sell?
How am I going to be selling?
Do I need special certifications?
Do I have the right sustainable packaging?
A good idea is to create a brand bible, where your values are kept precious and dear to your heart, and ensure your brand stays true to it. Brands born like this are the ones that create the strongest values and appeal to loyal customers.
At the end of the day, the right customers will reach your brand, and together you'll start creating a cycle for change.
Now it's on to you! If you're here, you're probably on the right track to create an amazing sustainable fashion brand.
Get a headstart and create your own sustainable fashion packaging here.