10 Simple Online Advertising Hacks To Boost Your Results
Kate Wright | 5 min read
Subscribe to stay updated
Great!
You're now subscribed!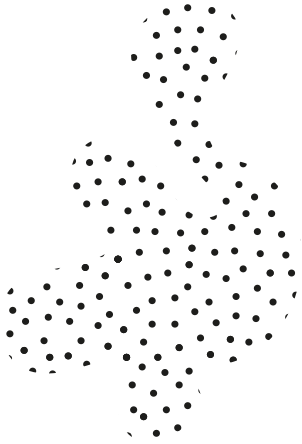 Online advertising can significantly increase your sales and website traffic, but you have to be smart about it.
Online advertising is a very broad term. It includes all of the activities that promote your business online in order to increase website traffic  - from videos posted on Youtube and Vimeo to banners and content. One is certain - almost every business nowadays needs to be present online, because this is where the majority of potential clients is found.
#1 Online users like videos
We are consuming more video content than ever before. Take Youtube as an example - its users watch more than 500 million hours of videos per day.
From the marketing point of view, the rising video consumption creates an opportunity. Even short content videos presenting your product or service are helpful. Some companies create great animated content (Dropbox below), whilst others - like IndaHash - prefer to make live videos as their video content.
#2 Be Active - Always
All social media use algorithms that promote active profiles. Sharing images, commenting and giving likes or upvotes results in better exposure.
Additionally, your customers can learn more about you this way. The more information you share, the more interesting and complex your image is.
#3 Keep Your Design Clean
Nobody likes chaos in advertising.
On the contrary, customers like transparency, which allows them to save time. With clearly stated advertising, a potential client will know right away whether he or she needs your product.
Take a look at the examples of unique and memorable minimalist advertisements.
#4 Promote With Facebook Ads
Facebook Ads are a great tool. However, use them wisely.
The structure allows you to narrow the target group by using many constraints. But remember, that narrowing the interests too much will have a negative impact.
Use your budget consciously too. At the end of the day, the ads should provide you with conversion. A very insightful article was published on Oberlo's blog, with a detailed analysis of the Facebook ads strategy with a certain budget. 
#5 More Research, Less Assumptions
Although advertising is never done flawlessly (although some brands are close to that - like Coca Cola), most of the successful companies base their decisions on research and data.
Marketing will be more and more driven by data. One of the trends you need to accept and adapt to, is big data. The video below explains the concept. 
Additionally, measure your performance and identify spaces, where you can see potential for better results. Do not be too quick to cross options out.
#6 Share Content Of Others
One thing is generating your own content, but another is being resourceful. A skilful research can provide great results. Monitor your most important keywords in Twitter and look for news and articles that are worth sharing.
You can also ping to the authors - they might appreciate your gesture and share your content as well!
#7 Diversify Your Content, But Be Cautious
It is important to cover many areas of expertise when it comes to content. Even if your service is very specific, think big. Genial.ly uses its blog to write blog posts that range from content marketing to halloween designs.
You should be cautious though. Overdoing can diminish your image as an expert in the certain area.
#8 Make Mistakes And Be Ready To Apologise
Advertising is about making decisions - some of them are good, some are bad. Do not be afraid to make mistakes, but remember to take notes of them. Some customers might be very sensitive, whilst others will be more indulgent.
Feedback will also depend on the country. Advertising needs to be adapted, but even a thorough research will not secure you totally. Therefore, make sure that you listen to your customers and - if necessary - apologise. Take a look at some companies - including Netflix and Apple Music - and the way they handled crisis situations. 
#9 Search For Trending Topics In Your Industry
Smart advertising requires constantly updated knowledge of the market's trends. Creating content can be based on the most popular searches in Google.
Furthermore, monitor what your competition covers - think of answering those details that they are missing.
#10 ...And Search For Trending Topics In Other Industries
Your competition's moves should be monitored. However, you can draw inspiration from companies that do not compete with you. Look for their strategies, what keywords strategy do they use.
Pooch and Mutt, a company producing healthy dog food, used many strategies in order to raise brand awareness - the founder of the company explained that "I see who's doing advertising best elsewhere, then replicate it in a way that suits us.". An example could be a video campaign that they have launched in the pre-Christmas season that boosted their sales significantly.
Here it is - our marketing tips that will help you boost your results.
Remember, that there's more strategies and tips all around the web - we encourage you to make a research on your own too. If you have more ideas about helpful marketing tips, join our Facebook group and share your views.