Experience Driven Packaging – Your Box and the Customer Journey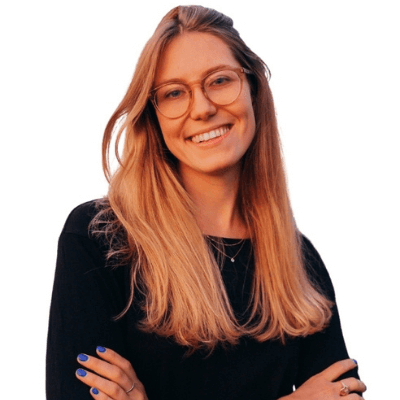 Aleksandra Owczarek | 7 min read
Subscribe to stay updated
Great!
You're now subscribed!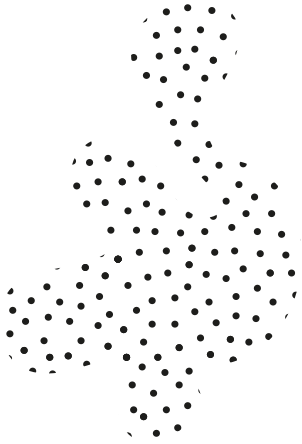 Have you ever heard about the concept of experience-driven packaging?
If it doesn't ring a bell, don't worry. You will understand it all after diving into this article. Let's begin with a unique design that will give you a hint about this concept.
Example of the experience-driven packaging
Each year, thousands of people flock online to try their luck in buying tickets for Tomorrowland. Not many succeed, but those who do, receive this:
While some people (we like to call them haters) claim that it's a silly show-off, the truth is we all like to feel special.
This incredibly creative box containing the Tomorrowland ticket is the absolute top in making one feel special. You open it like an old chest with treasure, plus it plays music and even opens with a special key - incredible, isn't it?
The bottom line here is simple - the festival attendees are supposed to feel special at every stage of their experience.
While a simple ticket or a band given at the festival site would suffice, why not go further?
You see, it's good to wear your client's shoes, think from their perspective. Customer trends change for sure, but certain aspects remain constant. If your customer fought for the ticket, they need to feel that it was worth the hassle. Naturally, the artists invited to the festival will constitute a reason on its own, but what about the time between the ticket purchase and the actual festival? It shouldn't be a time of silence - it's your space to cater to your client.
This is also related to two other concepts - mapping the customer journey and building the experience.
Solve your customer's problems
We hear that a lot in the start-up industry - solve the problem that your customer faces.
It's an understandable point of view. The urge to use a service often stems from the fact that we - as customers - need to solve our own matters.
Mapping your customer journey helps with that. See an example of a Singaporean company Zalora, an e-commerce fashion store. Their business model included packages left at the customer's door. In case of a delivery failure, the box was left in a post office. That meant queues and a less attractive customer experience. In order to turn the tide, Zalora partnered with a chain of popular stores 7-11s and allowed customers to get their shipment in the nearest store.
Result?
They became a benchmark in terms of great customer experience.
The key in the Zalora case was understanding the perspective of the customer and turning it into an opportunity.
Create a whole experience with your product (and packaging)
The packaging experience matters as much as the product experience does.
You see, not every customer would actually like to receive a musical "thingy" like Tomorrowland's invitation. Remember, some YouTube comments stated it's silly.
Nonetheless, e-commerce specialists know the value of going the extra mile.
"Online purchases - especially gifts - should never feel like a staple item picked from a catalogue, but instead a wholly unique purchase with individualized options." - Jon Loew, CEO of Vift (source)
What can you do to work on a more complete customer journey with your packaging? The answer is to design experience-driven packaging.
Packaging trends & solutions
1. Make sure your packaging engages
Isn't a box just a box? A container for the goodies inside?
We believe that there is much more to packaging than protecting what's inside. One of our clients, a brand sending boxes with scented candles called Scent By Mail, designed a lovely packaging experience. Every quarter has a different box design, which adds an almost "collection" feeling to it. Additionally, the print inside is simple but incredibly catchy. Imagine opening that box and seeing the "Hello you!".
2. Think about the delivery
Most e-commerce brands tend to forget that delivery is actually part of the service. Customers enjoy your products, sure, but won't they appreciate something different when it comes to the delivery?
One-day delivery is one of the ideas. Companies like Darkstore bring the delivery experience to a local level, making it feel much more personal. You can appeal to your clients by bringing them a new type of end-to-end delivery service. Look for such solutions in bigger cities and gain more exposure.
Tip: A creative delivery might also be a good marketing leverage.
3. Work with the texture
The sense of touch is very important when it comes to your packaging. When thinking about the packaging design, try to add a novelty to your project. Innovation in terms of the material might go a long way. Many clients expect sustainable packaging and a less detrimental environmental impact - maybe that's your winning strategy?
Use hot-stamping and embossing, add a different foil finish or change the standard shape into something creative, like a doypack. Packaging technology nowadays allows you to be more consumer-driven too - you can look at some of the examples below and see how other brands deal with that unique touchpoint.
Take a look at the stunning chocolate packaging below:
4. Create a compelling design
Let's consider an e-commerce brand that wishes to promote its products with influencers. What's the recipe for success? Well, for starters make sure they love your brand - a survey indicated that 73% of influencers are more likely to post about products they actually like.
How does it translate to the language of your packaging?
Make people love your branding. Turn it into something unique. Girlfriend Collective, an American brand I personally find extremely exciting in terms of their design, focuses on delivering a 100%  recycled packaging. That includes pouches and mailer boxes.
It's unprecedented and therefore attention-catching.
Another example is a Polish brand Olivia Plum, which we had the pleasure of hosting in our Inspirations. The company designed special boxes to attract the attention of the influencers. Here's what insights we've gathered from Anna Śliwińska, the owner of the brand:
My products are all natural, so I decided to reflect that in my packaging. Hence the Eco Mailer Box. Another thing was that these boxes needed a clear branding - I was counting on influencers to post pictures showing both the products but also the packaging that came along. Finally, boxes that are sent to influencers - just like clients - need to be personalized. It creates value and gives an incentive to talk about the brand. In the end, people like to share things they like or find appealing. 
Conclusion
When thinking about your brand, consider it an experience. Your website, your customer service, the delivery and the packaging matter - apart from your product.
Experience-driven packaging will help you enrich that whole journey. Each brand is different and each brand will need its own solution. Start with turning your boxes into a branded line that speaks about your values better than your ads.
Header image from Kati Forner's portfolio. Click here to see her amazing work!