5 Marketing Tips For Your E-Commerce Business Strategy
Kate Wright | 5 min read
Subscribe to stay updated
Great!
You're now subscribed!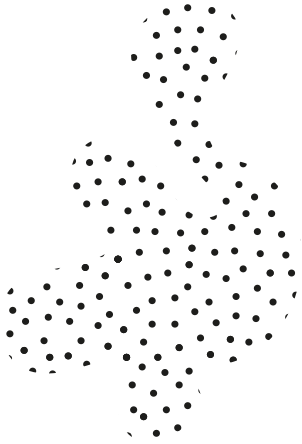 Modern marketing strategy is based on both data-driven analysis and lots of creativity. 
Every marketing strategy is an result of many factors. Among them, you can find the industry's characteristics, audience group, product etc.
Whilst a clothing or cake business can post many beautiful pictures and gain leads from Instagram, the same strategy might prove inefficient for a producer of office equipment.
Nonetheless, we believe that those 5 marketing tips below could spark some great ideas for your business too.
#1 Consider Using Snapchat and Periscope As Your Channels
Video content is one thing, but Facebook copied the Snapchat idea and implemented it in Messenger for a reason. Snapchat is predicted to possess a huge marketing power - in 2018, marketers will spend an estimated amount of $1.7 billion on promotional campaigns there.
Periscope - a service that allows a user to stream to his audience - was destined to be a smart tool for those, who didn't want to pay for concert tickets. But it also became a fresh new way of advertising.
They are perfect for facilitating content and influencer marketing. The main idea behind Snapchat and Periscope is to reach people in a real-time manner. It causes the advertising to become exclusive and therefore - more demanded. Even a smaller company can benefit from using them. Use the snapchat account to share some event updates, or everyday, but cool stuff that takes place in your office - the opportunities are multiple.
#2 Inbound Strategies - Speak About Your Brand
One of the best ways to find customers online is to monitor what are they looking for. It doesn't necessarily need to be a particular tool. Let's take a look at Quora.
When people post a question on Quora, they usually look for a very particular answer. If someone asks about the best men's shirts in Poland - and your company produces them - answer their question. Make yourself visible!
Don't worry if this particular person doesn't respond - think of Quora as a search engine. Your reply will always be there - if anybody will look for best men shirts in Poland again, you will reappear.
#3 Get Acquainted With Graphs
If you still believe that people hate graphs, you are missing a point.
We all hate graphs that bring nothing to the table, but a valuable information in a quick form of a graph is a great way to present your idea.
If you go to Pinterest or follow recommendable blogs, you will see that infographics are all over the place. They are the condensed version of your content marketing - do not hesitate to use them!
#4 Identify The Language Of Your Customers
Rarely does it happen that an e-commerce business uses a formal language in their communication.
Usually, most customers is used to a semi-formal style.
However, every company should strive to become a partner in discussion with a customer. Openness to a conversation is crucial nowadays - even Facebook emphasized that by introducing "reply time" for fanpages.
Each company should establish its own way of talking to customer. It may vary from customer to customer, but the general approach should be coherent.
Start with the small things - would you start a conversation with "Dear Sir/Madam" or a simple "Hi!"?
#5 Be Creative In Your Own Way
Modern marketing is vastly related to graphic design, copywriting and strategic thinking - all of these require creativity.
In devising a marketing strategy, you must think outside of the box. Look for business opportunities, where your competitors do not. You can find customers online in many spaces, platforms and forums. Sometimes it requires a fresh start - take your time to think about the strategy, let the ideas flow naturally to you.
There you go - our five tips for developing a marketing strategy for your business. If you have some other ideas for the tips, we encourage you to visit our Facebook Discussion Group and share your views!