How To Set Up a Home Cake Or Bakery Business In The UK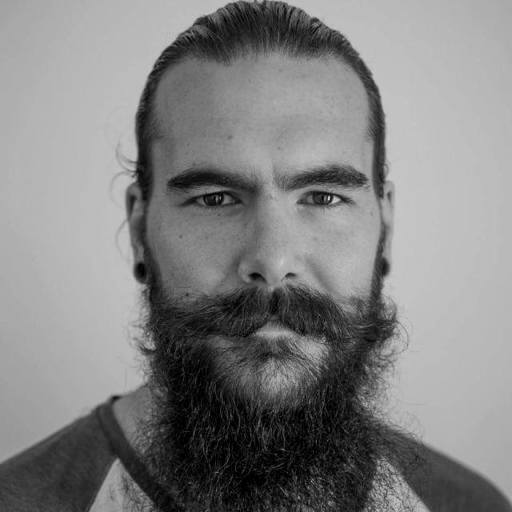 Phil Forbes | 5 min read
Subscribe to stay updated
Great!
You're now subscribed!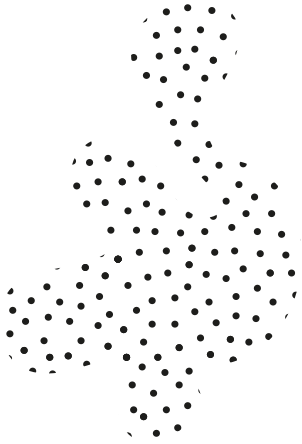 This in-depth, step-by-step guide will explain how to start a bakery or cake business from home in the UK.
If you've got experience satisfying sweet tooths around you, turning that skill into a small home baking business run out of your home can be the foundations of something…well, sweet!
In this article, you'll see how to start a bakery business, as well as:
Why the cake industry in the UK is a great business opportunity
Being compliant to sell cakes out of your home

Listening and selling your goods and services online

Launching and scaling a cake or bakery business
The business and mental side of running a small business
The best way to use the information here is to read through it all at once, digest it and see whether you're up to the challenge, and then go work through all the concepts mentioned here. 
Let's see how to start a bakery business from home:
Cake business statistics in the UK
The FSB states that there were 5.5 million small businesses (with 0-49 employees) in the UK at the start of 2021, and this accounted for 99.2% of total businesses in the UK. 
What's more, the British baking industry was estimated to be worth GBP3.6 billion. UK Insurer Simply Business reports that there were 2598 new insurance policies for baking businesses taken out in 2020. That accounts for a 157% increase YoY!
Alan Thomas, CEO at Simply Business says that this increase is largely due to the pandemic, but the Great British Bake Off has also inspired many entrepreneurial bakers. 
The fact is this:
The market is growing, and there there's ample opportunity for you to get your share.
The type of bakery or cake business you start is up to you. A retail bakery is a potential option, and a good idea, but involves more overheads, like rent, fit-out, part-time staff, and a more expensive form of insurance.
They're entirely different problems to solve when compared to a home baking business.
But before you get too committed to the idea of starting a cake business from home, it pays to ask yourself and define the following:
Know why you're starting a baking business
What's your 'why'?
You love making cakes and seeing the smiles on the faces of people for whom you bake.
But that's a far cry from a product that's the basis of a small business that's growing and scaling. 
When you have though really tough days and weeks where nothing goes right, your 'why' is the reason you come back tomorrow, it's the motivation that pulls you through tough times.
That motivation may be financial, it may be emotional or it may be because you like a challenge.
It will be different for everyone that's starting a cake business out of their own home, but the point is that deep down, you have to know that reason by heart!
Work out your boundaries
Most of us are familiar with working from home.
But that 'working from home' may have a desk or an isolated area where we work, and then move away from when we're not working.
If your job is baking cakes in your own kitchen, a desk isn't going to cut it. Your entire kitchen, and a good percentage of your house, maybe your 'office'. 
What's more, any small business owner will tell you that they don't have set hours. Are you prepared to be mixing, baking and decorating well into the AM? What hours will you be open to taking business calls?
Setting boundaries like this as early as possible, before you even get the mixing bowl out, can help you switch off and avoid burnout in the long run. 
Assess the market and competition
You're now starting to see how your business plan can potentially come together.
You read earlier that the market is booming - and it is.
But it's important to look at the standard out there and who's setting that standard.
Your friends might be in love with your cakes, but how do your products stack up to the business across town that's been doing it for a few years? 
Will you compete against them? If so, how? (Protip, niche marketing, which we discuss later in this article is a good way).
When researching the competition, also look at their business as a whole, not just the cakes they make.
How do they talk to their customers, what makes them different? How will I establish local authority?
Learn more about Packhelp's Custom Cake Boxes here
The answers to these questions can help get the marketing specialist inside you thinking. 
Register as self-employed with HMRC
This isn't as big of a deal as it seems - but you need to register as a sole trader at least 28 days before you start operating and even if you have another job.  
You need to tell HMRC that you're self-employed, so they know that you'll use their Self Assessment system to pay tax. 
Do this by:
Registering for a

GOV.UK Verify account

Providing the basic details about yourself and your business

Specifying your business name

Then use your Verify account to access HMRC's Self Assessment portal
It's from here that you can file your self-assessment tax return online.
Starting your cake business with a partner
In this situation, you'll need to register as a self-employed partner rather than a sole trader. 
Register as a food business & location
You'll also need to register your business as a food business with the Environmental Health Service and register your location - and you can do that here.
It's free to do so, and your application cannot be declined. 
Environmental Health Offices (EHO) are government employees that work for the Environmental Health Service and want to help get your business up and running. But it's also their job to make sure that your facility is up to standards for preparing food and selling it. 
Once you register, they'll come around and take a look at your place (usually within a year of you registering) and give you some pointers. They're not there to close you down, but will give you helpful advice about food storage, labelling, handling allergens and keeping equipment like fridges in good working order. 
In fact, if you go to Google and search 'environmental health officer near me', you'll get the details of your local EHO, who you can call and get advice from even before you launch your cake business from home. 
Interested in how to start a supplement business in the UK? Click here
Protip: It's at this time that you should also set up a business bank account. You can use your personal bank account, sure, but a dedicated business account makes it easier to keep track of cash flow and gives you access to the business-related products of your bank or financial institution. With the help of digital banking, your business bank account can be open in a couple of quick clicks.
Learn and follow the legal requirements in the UK. 
The UK government is well aware of the increase of food companies starting.
But it's not just cake shops - it's kebab stores, food trucks, corner stores and more.
Luckily, they've created a really comprehensive SFBB guide. Jump down to the 'caterers' to see what you need for starting a cake business from home.
This download can be used on a daily, weekly and monthly basis to ensure that you're meeting food preparation and hygiene standards. 
Insurance
If you cannot afford business insurance, you cannot afford a business. 
If someone has an allergic reaction to your products or even has a car accident to or from your place after collecting their cake, you may be liable. Simple and cheap insurance protects you, your business, your income and all the hard work you've put into it all. 
A good policy won't cost you more than £70 a year, and that's a small price to pay for peace of mind. 
There are many home business insurance and public liability insurance providers out there, and some even specialise in home-run cake decorating companies, like Icing On The Cake Insurance.
Other insurers include:
It's worth mentioning that some insurers may lower your premium if you can present a food hygiene safety certificate. But as susal, it's best that you check with your local laws.
Getting a Level 2 Food Hygiene Certificate costs just £12 and lasts 3 years. Learn more from Safe Food Handler. 
Tell your mortgage lender or landlord
If you own your home outright, there's no need to do this. 
If you have a mortgage, you might need to get permission, or at very least inform your lender. You'll have to check with them directly. 
If you're renting or leasing, you'll have to get permission from your landlord to do so.
It's worth noting that they have to have a good reason to say no, and they can't waste your time in giving you a response. 
Start thinking about standing out. 
Finally, it's time to think about yourself for a bit. 
And a good place to start thinking about yourself is standing out.
What's going to make you different from all the other cake makers?
While your friends swear that you're the best cake maker they've ever had, 'my friends like it' probably isn't going to be the best slogan for your business. 
Niche marketing
Niche marketing is a great way to find your footing in the industry. 
Let's look at an example. 
Wedding cakes are a huge business opportunity. But there are so many wedding cake makers that it's hard for you to stand out and compete with established providers. 
But what about wedding cakes for diabetics?
Yes, the demand for diabetic wedding cakes is vastly smaller than the general demand for wedding cakes, but the supply of diabetic wedding cakes make also be smaller - or entirely non-existent.
View this post on Instagram
You can then become even more niche by targetting people specifically in your area - 'diabetic birthday cakes in Brighton', for example. 
This is an opportunity for your brand.
By finding a small niche that's got a small demand, but an even smaller supply, you can establish yourself as the go-to supplier of that demand. Once you're established in that smaller niche, you can brand out to diabetic cakes in general.
And then wedding cakes for coeliacs, then lactose-free cakes, and so on. 
In essence, niche marketing takes small bites out of a giant demand, rather than trying to take one giant bite. 
Differentiation
While the cake industry is growing, there are a lot of businesses already out there. Niche marketing is one way to stand out and is vital in creating brand differentiation. 
For example, you could consider investing in your packaging supplies and shipping and sending your cakes all over the country.
There's a reason not many other companies do this.
But with a packaging engineer and reliable delivery service, you could be one of the few that solves this problem.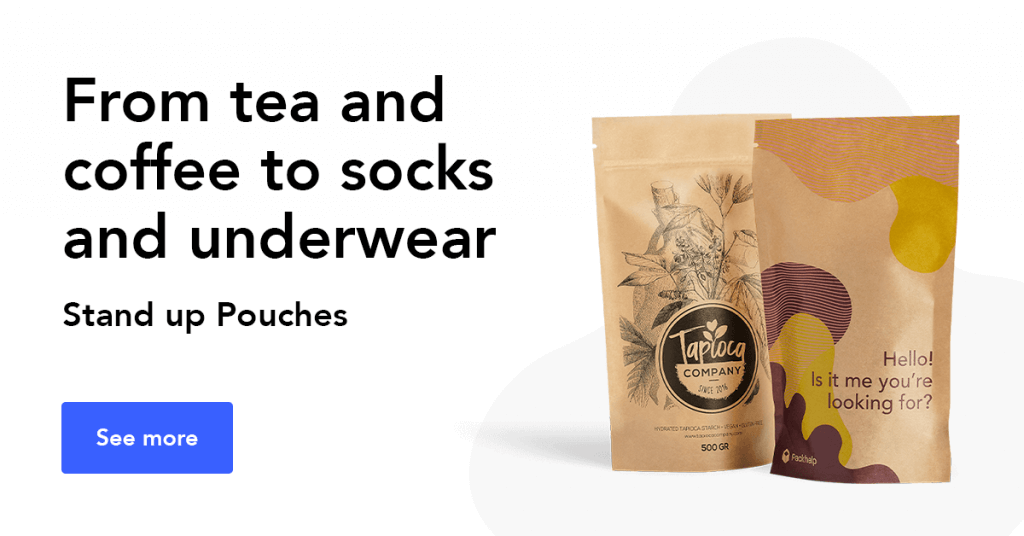 Similarly, another element of your cake making business from home could be that you send out the raw ingredients as part of a subscription service.
If you already have the ingredients to make the cake and containers to pack them in, spend some time documenting the recipes, designing elegant custom cake boxes and branding this part of your business, and people can buy your top-notch ingredients and make your cakes themselves.
Everyone is time-poor, and this concept opens your business up to those that don't have the time or desire to research recipes and source the best ingredients.
You can supply them with both. 
Remember that part of defining who you are is also creating a logo, creating cake and bakery boxes, letterheads, designing business cards and a loyalty program, ,
Equipment & Recipies
Recipes dictate the equipment you need. 
Recipes
The type of cakes you'll make depends on the above section of how you'll stand out.
If you're making cakes for diabetics, you won't be needing a whole lot of sugar. So you'll need something else to make the cake sweet.
If your cakes are vegan, you'll need something other than eggs to get the consistency of the mix right. 
Equipment
And the type of cakes you're making will also define the equipment you need.
Ice-cream cakes will need a lot more fridge than they will oven. That being said, all cakes and ingredients are going to need a lot of cold storage, which means fridges.
Fridges run on electricity. That's an investment that may require a bit of capital, which leads us to our next section. 
Think money & set up your books
Capital, cash flow, pricing, expenses, income. Now is a good time to sit down and crunch these numbers. 
If you need to invest in equipment, what do you need? Can you buy second-hand equipment to keep costs down, or should it be new? Will a business loan help?
Investing this capital will have an impact on the price at which you sell your product. 
Establishing your pricing strategy
Good is rarely cheap, and if your pricing strategy is to get business because you're the cheapest, you're winning a race to the bottom. 
Your product is worth more than what physically goes into it, and you should charge accordingly.
You should not be out of pocket for starters. Your business also has operating costs that need to be built into the price of your cakes, your time is worth something, and then there's a profit on top. 
Generally, for most retail products a 30% profit margin is safe. This is value-based pricing, and it allows you to discount from time to time in order to bring in more sales when you need it. 
Protip: It pays to be aware of the prices of your competitors, but it doesn't pay to compare your pricing to them. You are not them!
Set up your digital presence
When you're looking for something that you've never purchased before, where are you going to go?
Google.
You can list your cakes for sale on marketplaces like Etsy and Not On the High Street, but you're doing that - listing your products on someone else site.
That's why it pays to have your own site - because you own everything from start to finish. 
Take a look at Browniegod below as an example:
A simple website is easily made with tools like Squarespace, WordPress or Shopify. What's even better, is that these aren't just websites, they're online stores. 
You can list your cakes on your own website, and without people having to reach out to you, they're able to place an order and pay. 
Complementary to your website will of course be social media. Facebook, TikTok, Instagram, Twitter, Pinterest - they're just the 5 most popular, and there are certainly more out there.
View this post on Instagram
Social media marketing is a great way to get your name out there, not just all over the world, but also in your local community. Use hashtags pertinent to your area so that you're seen by people in that area. 
You can post photos of your beautiful cakes, absolutely, but go one step further and create 'how-to' videos, time-lapses of your cakes being made, or videos of your cakes being enjoyed by your customers. 
Get your name out there in the local community
Digital marketing is one thing, but getting your name established in your local community is just as important. 
Local craft markets are a great way to get known. Holding a stall where you're giving out samples, or even making a cake on the spot can garner a good amount of notoriety amongst those that aren't as digitally savvy to your marketing efforts. 
It's important to remember that offline marketing like this is all about relationship building. You'll no doubt come across people that want to chat, and when you're starting out, it pays to chat with anyone that wants it.
Make your customers feel welcome, serve them with real care - maybe treat them to a special gift.
A satisfied customer will provide social proof for your brand. This is what Kanita Ramaxhiku, the CEO and founder of Browniegod, confirms about word-of-mouth marketing:
Networking and building relationships are the name of the game here!
Start baking!
By now, you've probably done a lot of everything that's not baking. If you're still in love with the idea of making cakes, then that's a sign that there's a true opportunity here for you. 
As the orders start to roll in, you'll start to find your footing and see how things work. 
Those friends that said they love your cakes and motivated you to get the ball rolling? Call on them during rush periods, either to deliver cakes, wash dishes or answer emails. 
ProTips
We spoke to several cake makers and bakeries that operate with packhelp, here's what they had to say:
Build resilience
People will undoubtedly say 'that much for a cake?!' 'People with that attitude can go to M&S for their wedding cake' says Veteran baker Kelly. 
'Don't take unconstructive criticism to heart. Learning to say 'no' is the best thing you can do for your business. And be realistic, unless you're superhuman, you're going to have to say no from time to time'. 
Always. Take. Deposits.
The order is just an order - it's the payment, either partial or full, that gets the product made. Kelly also explains that when she started, she didn't want to scare away new customers she'd worked so hard to get, so she didn't charge a deposit. 
'The result was me being ghosted and out of pocket for a significant sum'.
She also explains that it pays to set your boundaries and stand by them. 
Minimum order quantity for cupcakes/muffins

Limited tastings

Paid in full upon or before delivery

Consider signing a contract for exceptionally large-volume jobs
The customer isn't boss.
You might be able to deliver your cupcakes in custom boxes, but writing a different name on 100 of them might be a bit too much.
Letting the customer dictate what you can and can't do for the sake of business is a surefire way to lose money and motivation. 
Be professional but human
Your social media channels are a great way for you to show the inner workings of your brand, build a rapport, and also show off your hard work.
You're human, and people want to interact with small businesses like yours that are human. 
Social media isn't a place to air your dirty laundry. 
As tempting as it is to go to social media and vent to your followers, it's not the place to do so.
Social media has a giant impact on our mental health, both of those that have a high number of followers, as well as those that follow.
If you wouldn't stand in front of an audience and say it, don't say it on social media. 
Summary
Here's a quick TL;DR of what's here:
Define why you're doing this

Register with HMRC as self-employed

Register as a food business

Learn and meet the requirements for safely preparing food

Get insured

Tell your mortgage lender or landlord

Think about standing out

Fine-tune your recipes and source equipment

Set up your books & establish pricing

Get your name out there

Start baking!
Remember this: you're starting a genuine business. The fact it's run from home doesn't make it any less of a business!
Whether it's starting a cake business from home, a D2C company or a retail store, starting a business isn't something that happens overnight. It takes time, an investment of resources and a lot of trial and error. 
But there's a giant demand for it. If you want to do it, and you've got the passion, you'll make it happen, and turn that passion into profit - and provide a lot of people with a memorable cake for a special occasion in the process!