8 Must-Have Tools To Improve Your Copywriting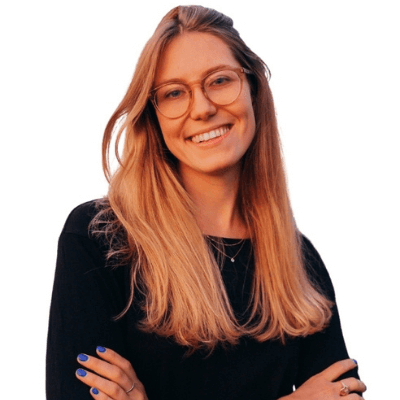 Aleksandra Owczarek | 4 min read
Subscribe to stay updated
Great!
You're now subscribed!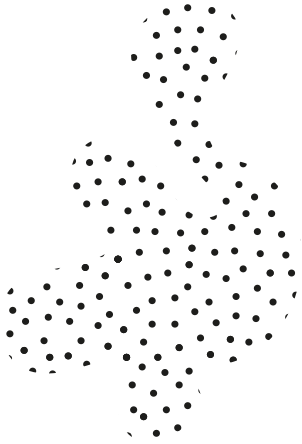 The power of your content depends on your tools.
Being a content writer is not an easy job. You need to constantly research new topics and be resourceful. You also need knowledge concerning SEO, so that your efforts are not in vain. Some design knowledge is also useful.
In general, there is a lot to know.
Fortunately, there are tools that help you in this meandering labyrinth. From keyword research apps to your personal proofreader - these several resources should be your everyday friends. You will find these most important tools below.
#1 Grammarly
Grammarly is the most important tool for a modern copywriter. Writing with Grammarly is just easier.
Grammarly corrects your mistakes, but also suggest changes that include easier vocabulary. There is an option of profiling your articles while writing in the app (you can define the audience, your skills and tone of the text), which helps you write better content. Moreover, Grammarly prepares reports on your improvement - how many mistakes you make, what are your weakest spots and what is the average "rating" of your articles.
There is even a gamification part included - as a Grammarly user, you will receive badges for writing more. A few months earlier, the app wasn't compatible with Google Sheets and Medium, but this has already changed. Now, the app is pretty much plugged-in anywhere you wish.
Grammarly is a powerful tool and a must-have for every modern copywriter.
#2 & 3 LetterCount & WordCounter
The length of your articles matter. Most readers will actually want to spend more time reading an in-depth article, which explains their problems. You can obviously mix various articles to keep the content more interesting. Some quick shots can be equally entertaining.
Even though you can calculate words in Pages or Microsoft Word, none of them includes an option of calculating letters (only signs with spaces). This feature is extremely important for copywriters who work with social media on a daily basis. Every platform uses a different number of signs that you can use. And it might be frustrating to come up with a phenomenal copy and then learn that you need to cut its length in half.
#4 CoSchedule Headline Analyzer
The magic of writing headlines is a mystery to many copywriters.
CoSchedule Headline Analyzer helps in that matter. The tool uses a scale, where a rating of 70 is considered a generally good and catchy headline.
The tool analyses many factors in your headline. Whether it was used before or not, is it emotional, what is the structure that you've used (how-to, list, question etc.).
#5 Wordable
Wordpress is a fantastic tool for creating and maintaining websites, but when it comes to writing - most of the copywriters prefer Google sheets or the good ol' Word.
The problem with copying text from either of them is that the formatting is lost in translation when pasted to Wordpress. You need to do everything all over again. Wordable solves that issue. You can copy your article and paste to Wordpress, with your formatting done just like in the original document.
If you built your WordPress site using Elementor, fret not. Wordable is compatible with the popular WordPress website builder.
#6 WordReference
If you write in more than one language (or like to get bilingual at times), WordReference is the must-have tool for you. It is an online dictionary that includes a vast forum for linguists who share their views on more difficult subjects and issues concerning a particular language. It's a place to gain a lot of knowledge.
#7 & 8 Google Keyword Planner & KWFinder
Copywriting in eCommerce and start-ups is not only about being creative. It is also being SEO-oriented.
In order to enrich your articles with keywords, use Google Keyword Planner and KWFinder. These two tools allow you to find specific keywords. You can search them in particular countries and see their popularity and importance in search engines.
As you can see in the screenshot below, there is plenty of information you can find here.
Feeling equipped?
Now your copywriting team is ready for the eCommerce challenges. Try these new tools and prepare smaller campaigns for some of the pre-Christmas holiday deadlines (like Halloween and Black Friday). Be ready with the top-notch content for Christmas!
Be sure to check out the following articles too: