A message to all packaging enthusiasts
Wojtek Sadowski | 4 min read
Subscribe to stay updated
Great!
You're now subscribed!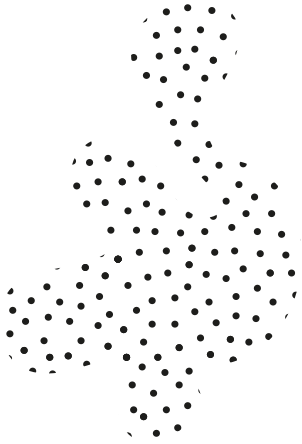 Every company should have an access to a great, custom packaging. Today we took another great step to make this vision a reality.
It is my pleasure to announce we've just raised a €2M Seed Round led by Berlin- & Vienna-based SpeedInvest X, London-based PROFounders and Warsaw- & Barcelona-based Market One Capital.
Back in 2015 a small group of design freaks and startup enthusiasts had an idea to solve a packaging problem for good. Companies from all over the world struggle with this for years. Access to friendly priced custom packaging was limited. Those who value the idea of having the best supply chain possible knew that in order to bring your customer experience to the next level you need to have a packaging that stands out from the crowd.
Having that dream is one thing and the reality of it is a different story. Big companies with flexible budgets can dictate their terms and work with any supplier they want. However, if you've just started your own business your options were limited and historically you were doomed to have a simple plain carton box that wasn't catching up with your brand. Even if you had means to invest into packaging you still were required to know so much about it not to get screwed along the way by lack of expertise in the field.
We're proud we're changing that. And we're just getting started.
Packhelp is all about making custom packaging accessible to anyone. "Unboxing experience" is a reality that all companies need to face this days. We all know this feeling when we count days to receive this dream product we always wanted. The excitement when the day comes. Big companies know it for years that you can build a wonderful relationship with a customer at this point. You need to grasp this attention and you can be sure your customer will spread the love to your carefully crafted brand. We're here to help your company make this a reality.
In the upcoming months we will introduce new means for our customers to make this experience even better. Expect more announcements soon.
On the behalf of an amazing team here at Packhelp I would like to thank every single one of our customers that trusted us in the last 3 years. There are almost 7000 of you from 30 different countries. We learn so much about the role packaging plays in your business environment and we appreciate your everyday feedback and inspirations you provide us. We're proud to have you with us and we are dedicated to help you get the best out of your packaging.
At the same time I can not be more thrilled to welcome our new investors. We're excited to have such a diverse and pan-European group of partners. Great to have you on board!
Together let's take Packhelp to the next level.
Wojtek Sadowski
CEO Packhelp Inc.