Boxes For Product Packaging
Kate Wright | 5 min read
Subscribe to stay updated
Great!
You're now subscribed!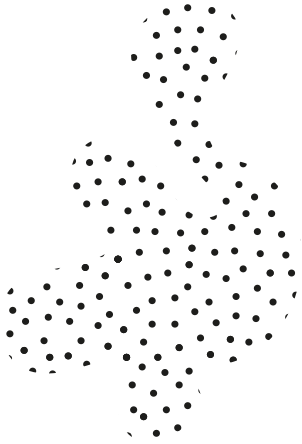 If you are looking for your product's packaging, look no further - Packhelp offers exactly what you need.
Boxes For Product Packaging
The offer of Packhelp consists of several types of boxes: two types of product boxes (classic and two piece), four types of mailer boxes (Eco, Eco White, Eco Color and Full Color) and shipping boxes. Additionally, there are plain boxes - mailer and shipping in a variant without an imprint.
All of these types come in different sizes that are available on our website.
Types Of Boxes For Product Packaging
Classic boxes for product packaging are made of high-quality paper Chromocard. It's a one-colour carton, which perfectly suits graphic and printing purposes and allows for using a full range of colours. The classic product boxes are also available with printing inside, however in a case of direct contact with food, it is recommended to use the version without printing inside.
The other type of boxes offered in Packhelp are two piece product boxes. They are designed for the most elegant products and suit expectations of even most demanding clients. Two pieces of the box allow better product exposure. This type of boxes is also perfect for gifts and special occasions. Its flat shape allows to include many small elements. Such boxes for product packaging are made of Arktika paper, with double-coated front, which perfectly matches even more complicated designs. It's suitable for direct contact with food too, which means that our boxes for packing products can be used for sending cupcakes or handmade chocolates.
Features Of Boxes For Product Packaging
Product boxes are perfect for creating a personalised experience with their contents. They are a means to make your brand distinguishable among competition. The high quality of the materials used for the production of product boxes guarantees that even more luxury products will look extraordinary. On top of that comes the fact that such boxes for product packaging are eco-friendly and designed for direct contact with food.
Designing Boxes For Product Packaging
We have created an online box editor to make the process of designing boxes easier. It's very intuitive and user-friendly, allowing to personalise the box by choosing size and quantity and allowing to upload a ready box design. It's also possible to use a variety of tools in the editor to create a box from scratch. Both ways provide the highest quality of print. The box editor is a very simple tool, but sometimes it is recommended to download our dieline - in cases like projects with lots of images that are supposed to cover more than one wall in the design or the images uploaded are very big and it becomes time-consuming to prepare the project.
Packhelp - Manufacturer Of Boxes For Product Packaging
We are a fast-developing company which offers high quality solutions in the areas of utilising, security and aesthetics of packaging. We are a manufacturer of a wide variety of boxes. Our biggest competitive advantages are:
very short production time that starts from 14 days,
revolutionary small size of 30 pieces of the minimal order
free shipping in the entire EU
an easy process of creating and ordering the boxes via an online box editor.
Our boxes suit many various uses, from small products to big packages dedicated for longer shipments.