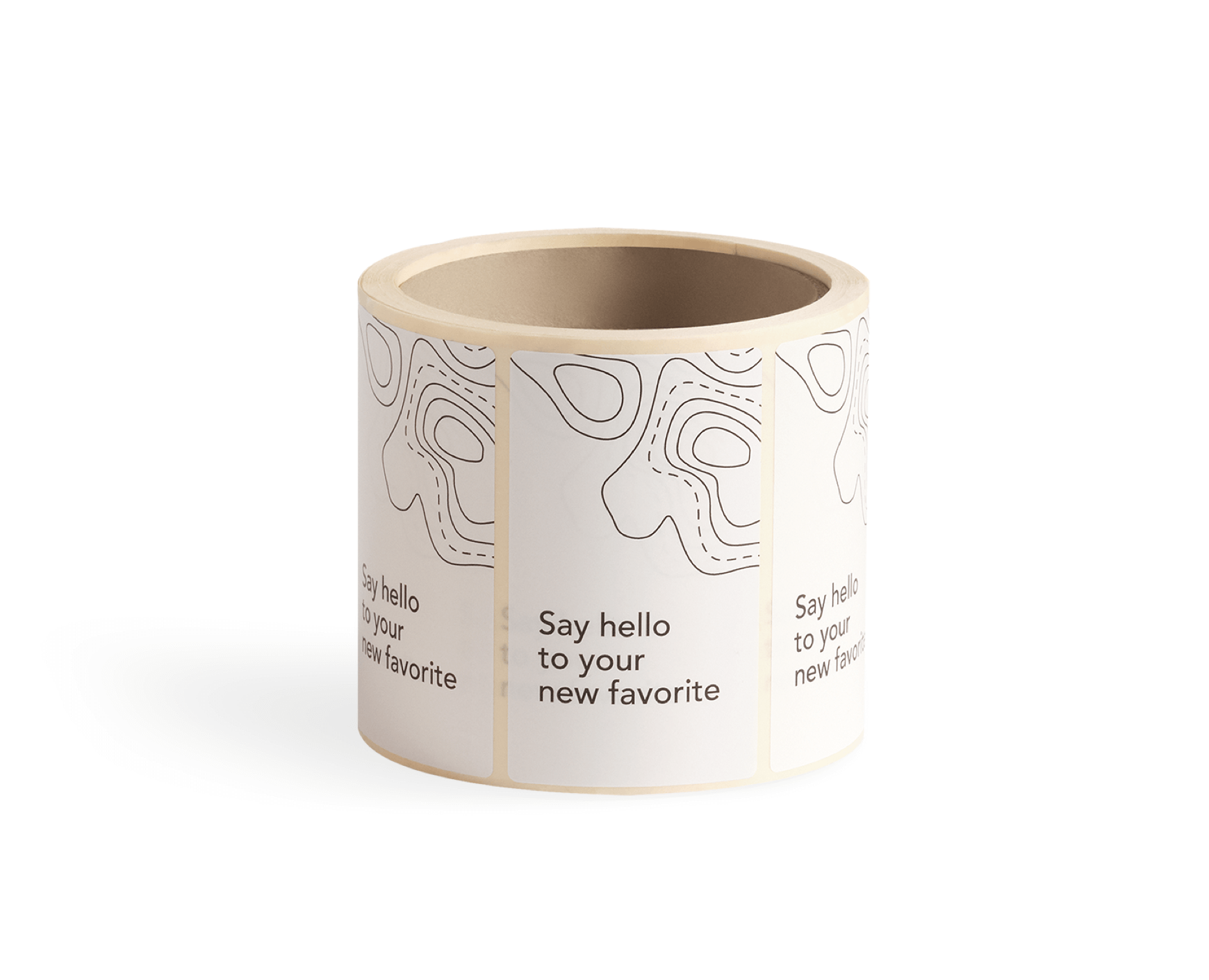 Custom Labels
Custom labels with razor-sharp printing & solid-bonding adhesives – perfect for product labels & shrink sleeves.
Customization
Customization
Huge choice of gluing, finishing & die cut options.
All surfaces
All surfaces
Solid grip on metal, glass, PET, ABS and uneven surfaces.
Flexible branding
Flexible branding
High-quality CMYK, Pantone or white-on-clear printing.
Reviews
See what our customers say
Material
Semi-gloss/matt paper, Polyethylene (PE) & Polypropylene (PP)
Color options
CMYK, CMYKOV, White & Pantone
Printing process
Digital, Flexographic & Inkjet
Adhesives
Acrylic & Rubber
Die cuts
Rectangular, square, round & irregular shapes
It depends on the printing method, but in general, our custom labels are delivered by the roll with 1000 labels each. Our Packaging Experts can give you more detailed information during the quoting process.
The die-cut list for our custom labels is quite extensive. You can choose to have your labels die-cut into rectangular, square, round and even irregular shapes. Our Packaging Experts can guide you through your options during the quoting process.
Nope. Sizing is customizable. We just need the dimensions of your labels (height & width for rectangular/square shapes or the diameter for round shapes) and our Packaging Experts will take care of the rest.
All our custom labels have a certain level of resistance against the elements, but it really depends on the material you choose. Compared to paper labels, labels made from polypropylene (PP) and polyethylene (PE) are more durable, tear-proof and waterproof. They are also more resistant to fading or discolouration. Reach out during the quoting process and our Packaging Experts can find you the best material for your product and application.
Our custom labels come with a choice of semi-gloss or matt paper. Depending on the printing method, there are also several additional finishes available, such as cold stamping and varnishing.
5-10 days for digitally-printed labels or 7-14 days for flexo-printed labels. Our Packaging Experts will provide you with more accurate production and delivery times during the quoting process.
There are a number of factors that will determine how sustainable your custom labels will be. First, the type of material plays a big role. For example, paper and organic PE labels (polyethylene) are recyclable and the biodegradation process is far quicker than labels made from polypropylene (PP). Next, it depends on the adhesive. Rubber glues come from a natural source and are plastic-free. In this sense, they are a better eco option than chemical-based glues, like acrylic. →Learn more about the eco properties of our packaging here.
Subscribe for promotions, special offers and news from the packaging industry.
Great!
You're now subscribed!