Expandable Kraft Mailer
Kraft paper sealable envelopes with two seals included. Gusseted bottom and sides.
Send & Return
Send & Return
Two seals increase the lifespan of your mailer.
Trusted by many
Trusted by many
These simple mailers are trusted by brands all over.
A better alternative
A better alternative
Reduce your single-use plastics. Use shipping bags made from FSC® certified & recyclable paper.
ECO PROPERTIES
Available sustainable options:
Locally manufactured in Europe, meaning a lower transportation footprint compared to goods produced and imported from abroad.
Can be broken down and used as a new material.
Made in a way that allows the product to be used again after fulfilling its original purpose.
Customisable and sustainable Kraft Mailers
Build and exhibit your branding. Magnify the brand experience using our Custom Printed Kraft Mailer. Share your sustainable business outlook with your clients by choosing a recyclable solution.
Design yours
A rustic texture that complements your branding
Natural kraft texture will never go out of style. Complement your minimalist or raw look with this simple and environmentally-friendly packaging.
Design yours
Reviews
See what our customers say
Sample packs
Sample packs
Try before you buy. Select up to 5 samples and test different types of packaging, materials and sizes. Order a sample pack and get your money back with your first order.
Order now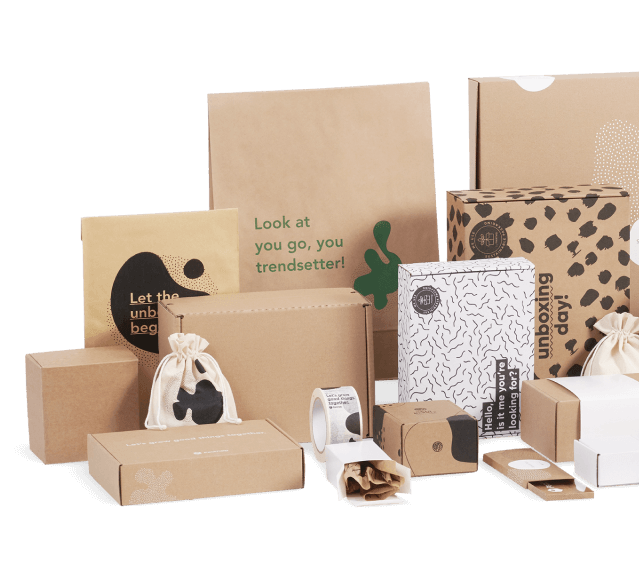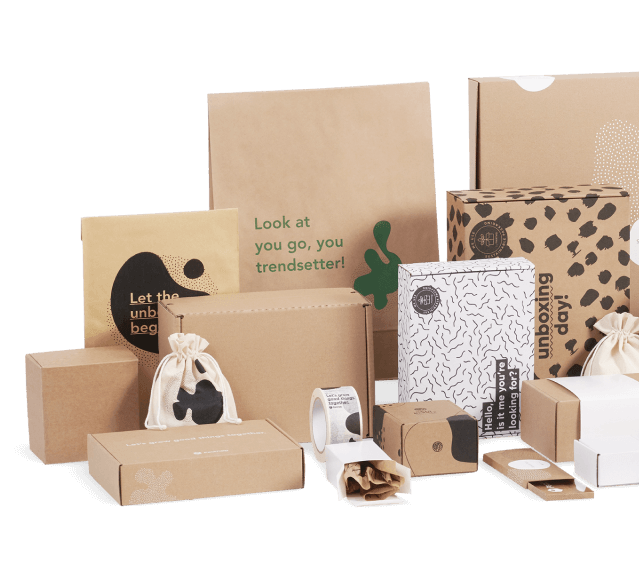 SPECIFICATION
Specifications
Material
Kraft Paper (PAP 22)
Material colour
Natural Kraft
Printing process
Screen Printing
FAQ
Are these kraft mailer bags waterproof?
It's hard to make paper waterproof, but these recyclable mailers can withstand a splash of water or light rain.
What are some common uses of the Expandable Kraft Mailer?
While Expandable Kraft Mailers can be the sole packaging layer for shipping, consider using them as a supportive solution. They are durable enough to ship soft goods such as clothes, backpacks, or solid items like books. But, their effectiveness is at an all-time high when wrapped around a corrugated box or another packaging item.
Do Expandable Mailers fit particular sizes of Mailer Boxes?
Yes, Expandable Kraft Mailer bags go perfectly with the sizes of our Mailer Boxes. Here are the specifications:
Y60 (250 x 350 mm) – F23 mailer boxes
Y80 (350 x 450 mm) – F23, F33, F44, F45, F52, F56, F59, F62, F65 mailer boxes
Y90 (400 x 500 mm) – F23, F33, F44, F45, F52, F59, F62, F65, F71 mailer boxes
Can you print on the entire space of an Expandable Kraft Mailer?
That's not the case, unfortunately, but they do have a designated printing space on both sides in the centre. The size of the area for your graphics is dependent on your mailing bag's size.
The exact outline of the printing area is visible on the diecut template. Make sure your artwork or logo does not cross the lines of the print space provided.
Subscribe for promotions, special offers and news from the packaging industry.
Great!
You're now subscribed!
Australia & Oceania

Belgium

Bulgaria

Canada

Croatia

Denmark

Estonia

Finland

Greece

Hungary

Ireland

Latvia

Lithuania

Luxembourg

Norway

Portugal

Slovakia

Slovenia

My country is not listed