The Math & Facts Behind Finding The Ideal Fulfilment Service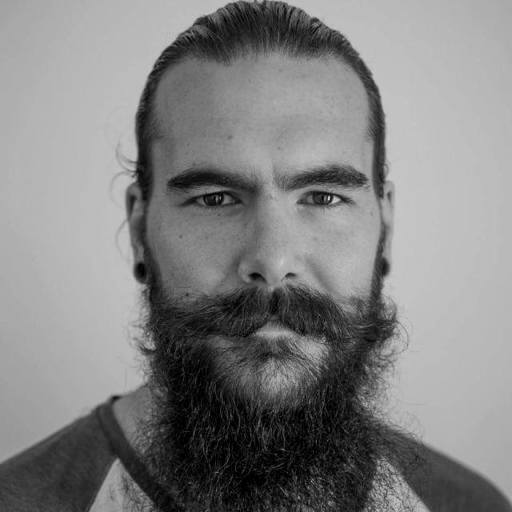 Phil Forbes | 5 min read
Subscribe to stay updated
Great!
You're now subscribed!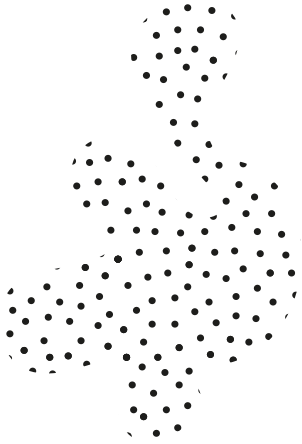 Here's a problem you more than likely recognize.  
You're a busy eCommerce manager or entrepreneur. And for now, building a successful business demands focusing a massive chunk of your time boosting sales and workflows.
There's no time to develop yourself into a fulfilment guru, and you're not alone, as 39.4% of vendors outsource at least some of their fulfilment operations.
However, choosing a fulfilment partner for your brand is a critical decision that can help boost the success of your business. 
Data even shows that 12% of vendors are unprofitable due to distribution costs, which means picking the right fulfilment partner can facilitate significant operational cost savings and overall resource management that will drive your company growth.
How?
Well, transportation management systems can increase freight savings by 8%. Meaning, your distribution costs would be dependent on how your fulfilment partner manages its distributions.
Going for the wrong partner proves costly in so many ways. A recent survey revealed that 24.7% of merchants state that delivery costs are the major challenge their supply chain faces. 
The statistic gives you an idea of how vital the right fulfilment partner is.
If a considerable percentage of vendors state delivery costs as their primary concern, then you certainly need to know how to choose the best fulfilment partner not to face such issues.
That's where this piece comes in. You're about to get figures and facts that'll provide insights on how to find the best fulfilment service that'll ultimately increase your profits, control costs, and boost customer satisfaction. 
Factors to Consider When Searching for the Ideal Fulfillment Service
To know what your ideal fulfilment service is you first need to know certain underlying factors that affect fulfilment decisions. 
Increase in Shipping Expectations 
In 2005, the giant online retailer Amazon set the standard of eCommerce delivery expectations.
For an annual token, prime members could get free two-day shipping for many items. Online buyers now expect the same delivery speed for all orders, regardless of the store they purchase from. 
Such expectations have huge implications on your choice of a 3PL partner with considerations being their transportation service capacity and fulfilment locations of their distribution network. 
So choose a fulfilment partner that satisfies the current expectations of customers, most of which is logistics based. 
For example, 80% of customers expect same-day delivery, so you don't want to go for a 3PF that'll take a week to deliver an item that consumers want on the same day.
While picking a partner according to consumer expectations here's what to do, consider these primary aspects:
Their delivery time frame

Their fulfilment locations

Their transportation service capacity

Their warehousing capacity
You can find the above aspects out via customer reviews of their service, or do test run orders to find out, before going all out with them.
Reduction in Warehouse Spacing 
According to research by real estate brand JLL, warehousing vacancy rates are at an all-time low.
The result is an increase in storage costs across the board.
Plus, eCommerce warehouses demand larger spacing than conventional warehousing as they receive a greater diversity of products to handle, and they need to have them immediately accessible. And most fulfilment services aim to purchase or rent warehouse space near buzzing population locations because they aim to meet consumer demand for fast delivery.
The bottom line is this; your 3PL partner's warehouse location affects what you pay for their service. But besides the cost (rent), you also need to consider these other facts when accessing a warehouse location:
Labour skills and Workforce Availability
Not every location offers a labour force with the right skills and numbers. Assess the local demographic of the city/state to know what skill sets are dominant there, as a workforce skill deficiency will end up in poor customer service and a decrease in productivity, employee retention and competitiveness.
A recent study even shows that improvements in the workforce are as a result of undergoing training or possessing specific qualifications. And another research reveals that training is 35% responsible for workforce retention.
So when you're opting for a warehouse location, study the demographics and focus on the income levels, educational attainments, and population characteristics. A quick web search for "state or city" demographics will give you the needed data.
Traffic Flow
If trucking is the primary mode of transportation of your desired fulfilment partner for that warehouse location, then accessibility to highways and roads as well as the local traffic density must be assessed. 
Here are the points to assess:
Traffic peak hours

Average traffic speed

Accessibility to exit ramps and highways

Public transportation penetration

Highway interconnectivity

Average traffic volume
Why research these points? A congested highway, for example, can decrease delivery speed, fuel consumption (and you'll most likely cover the costs in their service pricing) and accident rates.
A Drop in Labor Supply 
Employees will resign from one warehouse to go work for another for just a slight increase in hourly pay.
For instance, if a significant 3PL partner sets up near a middle level or small-sized fulfilment service, the micro logistics partner may lose their labour force to the macro service. 
So you need to consider if your partner can manage a shipping and fulfilment workforce in such environments by opting for a service strong enough to keep its labour force regardless of the competition as a decrease in employee strength can affect your delivery speed and capacity. 
The Figures behind Finding the Ideal Fulfillment Service 
Cost Over Speed
An Alix Partners report reveals that consumers will wait for over five days as long as they get free shipping. This means online buyers care about cost more than speed, so your ideal fulfilment service must satisfy this expectation. Ensure your fulfilment partner offers consumers free shipping.
Price Control
ECommerce logistics cost is on the rise by 18.8% yearly, and reports show eCommerce sales will increase by 15% in the same timeframe. 
The message of the math is clear, there's a need for pricing control. Choose a 3PL partner that's cost-effective in terms of your expected sales by considering partners with close warehouse proximity to your customers and multiple transportation options as you'll have the opportunity to choose a delivery model that suits your budget. 
Fulfilment Capacity 
To achieve the standard 2-day delivery, if your chosen fulfilment services previously had 1 to 2 distribution centres, then they need to have five centres now. So ensure that they have enough capacity to meet your customers' desired delivery speed. 
Returns
A Forbes study revealed that 25%-40% of all online sales in categories such as footwear, apparel, and accessories get returned because factors like fit, fabrication and colouration determine whether consumers ultimately retain the product.
If your store operates in those niches, your ideal fulfilment service would be one that has a stable return process in its logistics package that automatically fulfils returns and includes a return label on every order so you can get the item back quickly and process it for another sale.
Never Undermine Automation
Before choosing a fulfilment partner, you need to find out what processes they automate and how they implement automation. To do that, make sure that their automation solutions can sync with yours as you wouldn't want to have to manually update your inventory and fulfil deliveries, continuously, for instance, as it's a redundant task.
So you'd want to work with a fulfilment partner that allows you to sync up your inventory software with their inventory solution, so you're instantly updated on changes and your inventory software automatically reflects the change.
You also need to ensure that tracking data is accessible in one place, which should be your fulfilment partner's user dashboard. Because if you're shipping to different locations globally, you want your tracking data to be easily accessible for easy management.
Solutions like that make it easy to merge various outlets under a single 3PL partner, so you don't have multiple services for each outlet or store.
Consider the Inventory Management Process with the 3PF.
Inventory management is a vital aspect of your relationship with a fulfilment partner. For example, you need to know where to look when problems like damaged or lost inventory occur, or if you get updates about being out of stock, but your inventory records show adequate supply.
How do you follow up and resolve such situations? These are questions you must get definite answers to from your fulfilment partner, to ensure that once you commence partnership, there'll be a smooth approach to solve such issues.
Plus, when you dispatch your inventory to various locations, you need to be aware of the inventory levels at all locations consistently. 
Generally, this is managed by an inventory management chart, or stock control chart.
Your fulfilment partner should have solutions that enable such data to be accessible in real-time. This allows you to replenish your inventory quickly when you hit a set threshold.
International or Local Fulfilment Partner - Which is Best?
Choosing a fulfilment partner with a global or local reach depends entirely on your overall goals. Here is a pictorial depiction of what each has to offer your logistics process:
Conclusion
That's a wrap! Choosing a fulfilment partner involves a lot of considerations that can make or mar your brand. You're handing over a huge-portion of your brand experience to another company. So your choice has to be spot on, and the only way to achieve that is by considering specific aspects.
These factors like we've seen are your 3PL's inventory management solutions, technological automation processes, fulfilment capacity, warehouse location, local or international fulfilment, cost, speed, and the workforce skillset of the local demographic, amongst others.
By ensuring that these factors align with your company goals in brand experience and customer satisfaction, you can easily make the best choice in a fulfilment partner.
--
Will Schneider
Will Schneider is the founder of insightQuote, a match-making service for B2B services, and writes informative posts about fulfilment services at FulfillmentCompanies.net. He is passionate about helping businesses find the right solutions to improve their operations. When not working, Will enjoys coaching youth basketball.