Finding The Right Fulfilment Company For Your E-Commerce Brand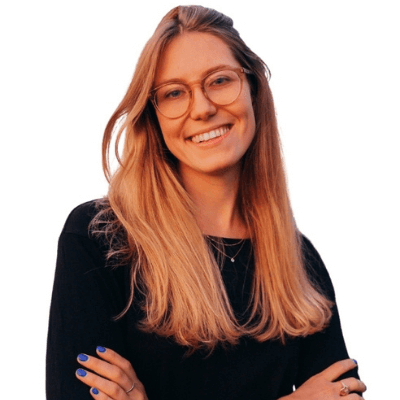 Aleksandra Owczarek | 7 min read
Subscribe to stay updated
Great!
You're now subscribed!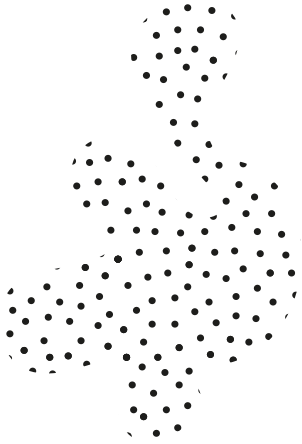 Fulfillment companies are key players in the growing e-commerce industry, making it easier for small and large online merchants to fulfill their customers' orders.
Online purchases have been growing exponentially for the past two decades: more than 320 million people in Europe have made at least one purchase from an e-commerce site in the past year and almost 80% make at least one purchase per month.
The European e-commerce market, worth nearly €621b in 2019, is growing in terms of size, competition and more importantly, customer expectations.
According to the European Ecommerce Report 2019, the main pain points for European consumers when shopping online remain speed of delivery, confidence in receiving/returning parcels, handling complaints and payment security issues.
But there's one difference between struggling ecommerce brands, and thriving ecommerce brands. The latter have nailed their logistics processes, and provide a fast, reliable and consistent delivery service. Unless you're a small local Pizza shop, there is no DIY when it comes to e-commerce logistics - even then, Uber Eats is probably your main delivery mechanism.
And there's nothing wrong with that at all - the biggest online store in the world, Amazon, still relies on FedEx to fulfill a big chunk of their orders.
As a result of this growing demand, logistics companies specializing in e-commerce are popping up by the hundreds to claim a piece of the pie.
Outsourcing logistics to a reliable third party logistics partner (3PL) is more often than not a big time and money saver for e-commerce brands who can then focus on marketing, product development and customer service.
To make it all work, it is crucial to choose a fulfillment company that will properly handle your inventory, provide a positive experience to your customers, and make a stellar contribution to the growth of your business.
So how do you make sure you choose the right order fulfillment company for your e-commerce?
That's what this article is all about.
In it, you'll see:
What is order fulfillment and what are its processes
The different order fulfillment models
The intricacies of e-commerce fulfillment
What to look for when searching for an e-commerce fulfillment center
What is Order Fulfillment?
Order fulfilment can be described as the steps involved in delivering orders to end customers. These orders can be business-to-consumer (B2C), business-to-business (B2B), or direct-to-consumer (D2C).
Packhelp's custom e-commerce boxes can be sent to your preferred 3PF centre
Before these orders arrive at their destination, they need to be picked up, processed, delivered and possibly even returned.
An e-commerce fulfillment service is a third-party company that collaborates with an e-commerce brand to take care of all the aforementioned steps on their behalf.
Understanding The Order Fulfillment Process
1. Receiving and Managing Inventory
Whether you are storing your products in-house or through an e-commerce warehouse, your inventory needs to be tracked, received, examined, labeled and corectly managed via an e-commerce warehouse management system (WMS).
Inventory accuracy is very important to maintain in order to ensure that customers can't order out of stock or unavailable products.
Having clear visibility on inventory levels means no unnecessary stock or shortages and better management of purchasing and/or production.

2. Order processing & Pick up
After an order has been placed, the ordered items need to be picked up from their storage locations and prepared for shipping.
The better streamlined this process is, the faster your customer orders will be shipped.
Efficient 3rd party fulfillment companies use a method called optimized slotting to determine where items should be placed. This means the most popular items are stored together near the starting point of picking in order to minimize walking time and excess bending/reaching.
Also, more fragile items need to be picked last and thus stored further away, to avoid placing them underneath heavier items.
As your e-commerce scales, automation is necessary to increase efficiency, lower costs and avoid human error. Processing 10 orders a day the traditional way is fine, but even just dozens of daily orders is a completely different story.
3. Packaging
Once the order is processed and picked, it is delivered to the packaging area.
Good 3rd party fulfillment companies will allow their customers to provide their own branded packaging. This latter is the first physical contact a customer has with an online brand, and should be designed with care.
The unboxing experience of your e-commerce store is crucial to retain customers and initiate word of mouth.
Furthermore, orders need to be packaged efficiently to reduce dimensional weight, also known as volumetric weight, without compromising security.
If you're packaging your products in-house, packaging automation can be a great way to reduce packaging costs and increase efficiency.
Do you want to lower your custom packaging costs? See how Packhelp can help you save money on your packaging supplies

4. Shipping to customers
The order is now packaged and labeled. It leaves the storage facility and is shipped to the customer via the most efficient transportation method depending on the customers' location.
Most e-commerce fulfillment warehouses will have preferred carriers picking up orders from their facility and shipping to the end customer. Thanks to the sheer volume of orders, 3PLs benefit from preferential prices and pass those savings on to you.
A tracking number is assigned to every order and automatically shared with the customer.

5. Processing returns
Unfortunately, fulfillment doesn't always end with shipping.
Sometimes, customers may decide to return their purchases for various reasons ranging from a change of heart to product defects.
Returns are inevitable. Allowing customers to easily return their order and handling that process with care can make or break any e-commerce venture.
According to the New York Times, 91% of online shoppers view a store's return policy as an important factor in a purchasing decision, and 50% won't buy when they feel these policies are too strict.
Your logistics partner should provide a streamlined process of handling returns in a way that is effortless for your customers.
The different order fulfillment models
1. Self-fulfillment
Self-fulfillment is the typical starting point for online stores. Sales are still growing and processing orders, picking, packing and handing packages to carriers is not yet a heavy burden.
But as your e-commerce venture grows, your order volume will increase. Being ready for exponential growth, as well as the occasional spike in sales is crucial to avoid being overwhelmed and unable to keep up with demand.
If you can't handle the load, especially during seasonal spikes, prepare to have your time obliterated with packing boxes, facing angry customers and stock shortages.
Moreover, store owners need to devote their time to strategy, marketing, product development, and overall business growth.
Fulfilling orders in-house could make sense if you're running a D2C brand and have enough space and workforce to set up your own efficient order fulfillment unit.
The direct costs of running your own e-commerce warehouse are not the only criteria if you're evaluating whether to outsource or do it in-house.
Performance in terms of delivery speed, return rates, order accuracy, and overall customer satisfaction also need to be taken into consideration.
2. 3rd party fulfillment
Businesses of many sizes can benefit from 3rd party fulfillment services. With the exponential growth of e-commerce around the world, a wide variety of e-commerce warehouses have shown up, catering to both smaller and larger-scale operations.
Partnering up with a 3PL saves you time and money, and allows you to focus on growth drivers like sales and marketing.
A fulfillment company will handle storage, order processing, picking, packing, shipping and more than likely returns on your behalf.
All you have to do is sign a contract, send them your inventory including custom packaging, connect your shopping cart to their system and enjoy more free time.
Typically, a 3rd party order fulfillment service will charge a flat fee upon receiving your inventory, a monthly storage fee per cubic meter or pallet, and a shipping fee depending on the client's location.
Thanks to the economies of scale, these e-commerce warehouses generally offer affordable shipping prices and run processes that are streamlined to the core.
As your business grows, you simply rent out more space on their shelves and keep on doing your thing. There is no need to hire more people or rent a bigger warehouse.
3. Dropshipping
The biggest difference between 3rd party fulfillment and dropshipping is that the merchant neither stocks nor owns inventory.
Only when an order is placed does the seller purchase the item from a wholesaler or manufacturer who also takes care of fulfillment.
This model is good for testing out market demand for a new product or for setting foot in e-commerce since less capital is required.
The downsides of the dropshipping model are:
The lack of customization
The lack of control over the product itself
The difficulty to provide proper customer support and ensure consistent quality since you basically don't see the product you're selling.
The intricacies of E-commerce fulfillment
1. The online shoppers' rising expectations
Amazon Prime is setting the tone for the global e-commerce industry. Customers are now expecting faster deliveries (1-day delivery is now the norm), free returns and stellar customer support.
When will my order arrive?
Can I schedule a day and time window for delivery?
Can I get delivered at a pickup location near me?
These are some of the questions customers ask themselves every time they purchase a product online.
According to a survey done on 2400 participants, online store customers are expecting:
Multiple and flexible return options
Faster and free shipping
Accurate inventory counts for products
More loyalty discounts
More competitive prices
Most of these are directly tied to your logistics and you can clearly see how important it is to choose a reliable third party fulfillment partner.
Sustainability issues are also a growing trend amongst shoppers who are now ready to pay a premium for brands that take part in environmental protection initiatives.
Customers are notably expecting eco-friendly packaging options that are either easily recyclable or reusable.
2. The importance of personalization 
Personalization in e-commerce is not the icing on the cake anymore. It is the yeast without which your cake would be flat and unattractive.
E-commerce personalization aims at tailoring your website or app's content to each individual based on their previous actions, demographics, and other data like weather, location, interests and so on.
And according to Accenture's Global Consumer Pulse Research, businesses lost $756 billion last year due to poor personalization.
Being able to sync customer data across multiple devices, in-store and online, and offer personalized experiences throughout the customer journey has a significant return on investment.
But how about fulfillment? Delivering orders to customers is probably the only time your brand will make face-to-face contact with a customer. It doesn't get more personal than that!
For example, getting goods automatically delivered in your customers' preferred time-frame is a great touch.
Also, including a handwritten thank-you note in your customer's name surely adds value.
3. The importance of packaging
Your customer's first physical interaction with your brand is usually your packaging.  There are endless options to choose from but branded and sustainable packaging are ranking high in online shoppers' expectations.
Acquisition costs are on the rise because of higher advertising prices and narrower customer attention spans. When you succeed at making a sale, you need to surprise your customers and exceed their expectations. In doing so, you drive repeat purchases, word of mouth and increase CLTV (Customer LifeTime Value).
Achieving this requires a great product obviously, but also a smooth delivery and return process, and a memorable unboxing experience.
As for sustainability, it is a growing concern for the majority of online shoppers.
Sustainable packaging is not only about using sustainable materials but also keeping it simple. You can do that by:
avoiding over-packaging
making it easier for the end customer to recycle
sourcing from suppliers that strive to minimize their carbon footprint throughout the production process and supply chain process.
In addition to contributing to making the planet great again, you're also enhancing your own brand image.
4. The importance of privacy protection
Thanks to the Facebook incident, customers now know that their data is important and worth caring for. They need to be able to give their consent, know exactly who will use it, how and for what purposes.
E-commerce businesses deal with a lot of confidential customer data like credit card information, purchase history, physical addresses, and contact information.
Online shoppers, especially in Europe, expect e-commerce boutiques to deal with their information with professionalism. Selling their data to third parties, spamming or allowing for security breaches to happen because of poor data protection can bring havoc to your online endeavors.
The new GDPR rules have to be respected in order to keep your customers happy and avoid any unwanted hefty fines.
5. The importance of solid customer support
Customer service and customer loyalty go hand in hand. Acquiring new customers is harder and less profitable than keeping them.
Here are some interesting statistics:
According to a study done by PWC, companies providing better than average customer experiences have a 16% price premium.
The same study found that 32% of all customers would stop ordering from a brand they used to love after just one bad experience.
According to Qualtrics, 77% of customers would recommend a company to a friend after benefitting from one positive experience.
According to New Voice Media, 20% of customers will complain publicly on social media if they experience poor customer service.
Overall, customers are looking for a better service and need to feel that their time is valued. Happy customers can become brand ambassadors and attract new ones for free.
With great customer service, you can also command higher prices as online shoppers will typically pay more when they are sure of receiving stellar treatment.
A well-designed customer journey from the first website visit to receiving a purchase and dealing with possible complications is a must in properly scaling online revenues.
A great chunk of this customer journey is directly tied to your 3PL's ability to hit the mark consistently.
The qualities to look for when searching for the right e-commerce fulfillment center
1. Flexibility
A good 3rd party order fulfillment company should give you the flexibility of starting small and scaling as you grow.
They don't necessarily need to personalize their service for your specific needs but they should be willing to make changes and improvements if necessary. Not every online business is the same and yours may require slightly different approaches in handling and shipping orders.
Moreover, you should pick a fulfillment company that offers the possibility of packing your orders in your own custom packaging.
It is important to remember that the consumer is also part of the whole process and being able to get their feedback and improve upon it is very important.
2. Transparency: Clear Storage Fees and Rules
Reading the fulfillment center's terms of service carefully is important to avoid any surprises down the road.
Ask for a detailed quote and try to estimate how much you will have to spend based on your order history and/or sales projections.
Getting a good grasp on their insurance policy is especially important to know exactly who is responsible for any damage, thefts or mistakes that might occur.
3. Simple pricing
Typically, 3rd party order fulfillment pricing is layered as follows:
Sending your inventory is the first step towards collaborating with an e-commerce fulfillment center.
Some 3PLs charge receiving fees per-unit, pallet, man-hour or a flat rate.
The nature of your products and their dimensional weight will determine which model makes more sense in terms of both cost savings and cost predictability.
When your products are stored in a fulfillment center, you incur monthly storage fees.
These warehousing fees are generally calculated per cubic meter of space, per bin, shelf, or per pallet.
Once an order is placed, sold items must be picked one by one from their storage locations.
Some fulfillment companies charge on a per-pick basis. If your orders generally contain multiple items, this model might not be the best in terms of cost optimization.
Other 3PLs charge picking fees until an order reaches a certain threshold of items.
Packaging is important, and your orders should be packed in your own custom packaging.
Some fulfillment companies will include packing fees with other fees but you have to keep in mind they exist.
Moreover, your orders might need to be assembled in a certain way and packing fees could be negotiated depending on the amount of personalization involved.
Now, your beautifully picked, packed and labeled order needs to be shipped to your customer's doorstep.
Most order fulfillment companies have preferred prices with the major carriers thanks to the sheer quantity of orders shipped every day.
Shipping costs will vary depending on shipping speed (such as 1-day or 2-day shipping), shipping zones, and dimensional weight.
4. Speed of delivery
The speed of delivery will depend on where your inventory and your customers are located.
If your customers are evenly distributed across the country, your inventory should also be distributed across multiple fulfillment centers to reduce the distance most orders need to travel.
This is especially important if you want to offer consistent expedited delivery via ground, which will cost far less than air freight.
Your logistics provider should have multiple fulfillment centers in key locations, allowing you to distribute your inventory in an optimized fashion.
5. Scalability
Growing from 5 orders a day to one thousand is a dream that might transform into a nightmare if you can't fulfill them.
One of the main reasons for outsourcing your e-commerce fulfillment is ensuring proper peak management, and you're not wasting money on space and resources during the quieter periods.
The right fulfillment company will be able to accommodate 5 orders or 1000 with the same efficiency and a predictable cost structure.

6. Shopping cart integration
By outsourcing order fulfillment, you are aiming to delete every tedious and repetitive task related to your e-commerce logistics.
Manually sending orders to your 3PL is one of those.
Are you using Shopify, Woocommerce or Magento? Look for a fulfillment company whose software integrates directly with your online shop.
Before picking a logistics provider, check whether they can provide a ready-made plugin for your specific platform.
If your online store is built from scratch, check if they provide a well-documented API that your developers could use to create a bridge between your platform and theirs.
What if you sell on multiple platforms like eBay or Etsy? It's important to pick an order fulfillment company whose software can sync with all of them and streamline your order management process.
Having orders automatically sent to your 3PL will save you a sheer amount of time, make things faster, and help avoid data entry errors and missed orders.
7. Software and Automation
Technology is crucial when choosing the right fulfillment solution. The two most important aspects here are how your online store will communicate with the e-commerce warehouse and how they will help you leverage data.
Tech-enabled 3rd party order fulfillment services help you better manage inventory, track orders and take care of returns.
This is especially important when you ship worldwide. As your inventory gets dispatched across multiple locations around the world, you should have clear visibility on inventory levels at each location, at all times.
Leveraging data from previous seasonal peaks and current trends, your 3rd party fulfillment company's software should inform you of when it is necessary to replenish inventory.
Moreover, whether orders were shipped with FedEx, DHL, UPS or any major carrier, tracking data should be accessible on one location: your 3PL's dashboard.
8. Flexible cancellation policy
You don't want to be stuck with a fulfillment company that didn't meet your expectations.
Before signing with a 3PL, read carefully their cancellation policy and make sure there will be no strings attached when you decide to part ways.
9. Dependability, experience, and stellar reviews
Price is important if you want to remain profitable, but a dependable 3rd party fulfillment provider is better than a cheap one.
Many newcomers in this field don't have enough means nor the right software and hardware to handle warehousing operations at scale.
The smallest e-commerce fulfillment mistakes can make you lose lifelong customers. More often than not, you will come ahead with a more experienced 3PL even if it costs you more in the short term.
Try to look for well-reviewed fulfillment companies that have been in the market for quite some time, or that are backed by reputable investors.
As you can't trust every review that's out there, reaching out to some real customers for direct feedback is also a good idea.
Insights from a fulfillment executive
We've reached out to Freddie Titcombe, business development manager @Huboo, a growing e-commerce fulfillment company, with the following questions.
Based on your experience, What is the most important quality to look for when evaluating an e-commerce fulfillment center?
Consistency. I think this is crucial when evaluating fulfillment centers. You need to be confident that your business is in safe hands, that there are no hidden costs, that orders are dispatched quickly and well packaged, and that issues are quickly resolved. This consistency will free up your time, allowing you to concentrate on improving all other aspects of your business.
What would be your advice for companies looking for the right e-commerce logistics partner?
Often when comparing fulfillment quotes it can be difficult to compare apples with apples. It's always best to calculate the overall cost of different quotes using past order history, you can even ask the company to confirm calculations. This will help you do a like for like analysis and weed out any hidden costs. Partnering with a 3PL means a long term relationship so its crucial that your visions align, and that you can see yourself working with the company and its employees.
Wrap-up
Picking the right fulfillment partner is crucial to your e-commerce's ability to properly scale and satisfy its customers. As a result, you should invest a good amount of time researching and evaluating your options.
Your chosen partner will have a great influence on your e-commerce reputation and success as a whole. So, ask as many questions as necessary.
Their ability to answer your questions with care and professionalism is a first sign they would be able to do the same when customer issues arise.
Our last advice would be to re-read our guide and try to draft a checklist of things you expect from your order fulfillment provider. There is no question that you'll be able to find the perfect fit for your e-commerce endeavors.