Wholesale Packaging And Its Role In Your Business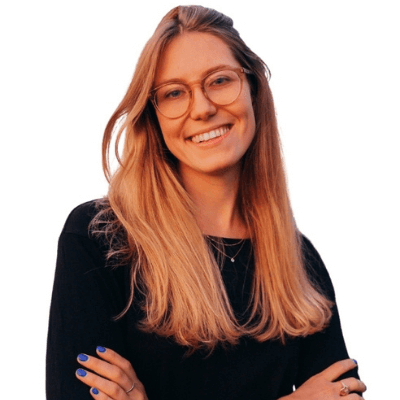 Aleksandra Owczarek | 5 min read
Subscribe to stay updated
Great!
You're now subscribed!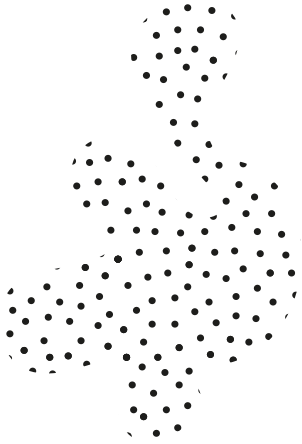 Trying to find the best wholesale packaging online? With a wide number of wholesale packaging suppliers available, you may need to do a little hunting to find your best provider.  
Wholesale product packaging
Whether you're in ecommerce or brick and mortar retail, you'll need to secure a cost-effective wholesale packaging supplier that keeps your supply chain running smooth.
Regardless if you're buying in bulk to secure wholesale prices or small batches, your ecommerce and retail product packaging has to fulfil a number of roles.
Your product packaging needs to:
Keep the product safe and secure when it's not being used

Complement the design of the product that's inside it.

Show of your branding

Make the most of wholesale packaging pricing discounts
Most importantly, you don't need this process to be any more complicated than it is.
With Packhelp, you can easily pick your ideal box side, upload your logo and then order between 30 and 30,000 pieces.
These roles must be fulfiled if you're sending directly to your customer, delivering products to a retail store, or even if you're selling directly out of a shop front.
In this article, you'll see how Packhelp's range of packaging products and retail packaging supplies can fit your wholesale packaging needs.
Wholesale shipping boxes
As you just saw, wholesale packaging boxes keep your products secure as their being delivered to a warehouse, wholesaler or distributor.
But using a shipping box with your brand's logo in this process is a great way to add a little class and charm to your image - especially when your box is sealed with a little custom packaging tape!
You need your products to arrive at their location in the same condition they left your warehouse.
Careless delivery guys, rough drivers and average weather are just a few of the things that stop this from happening. Custom packing tapes add security against this. 
But would you believe that the standard, run of the mill corrugated cardboard box is the best type of packaging?
Why?
The corrugated cardboard used in Packhelp's shipping boxes is strong against blunt force - the kind of force that's applied when a box it dropped or has something heavy on top of it.
This means that your product stays undamaged inside the box.
Buying safe and secure packaging boxes means that you can save money and spend it in other important areas of your business.
Why spend more money on packaging in bulk than you have to?
With wholesale packaging solutions starting at just €1.35 per piece, you can free up the cash that you're currently spending on packaging and spend it on growing your brand.
Wholesale mailer boxes
Mailer boxes are a cheap, versatile and durable way to securely deliver your product to a customer. They come in a wide range of sizes to keep whatever you're selling safe and secure.
Save time and money by using customised Royal Mail postal boxes. Packhelp's range of Royal Mail packaging is the same size as Royal Mail's small, medium and large postal boxes.
Offering your product in a standard size postal box that's recognised by Royal Mail means that you can save time and money when sending your product.
Especially if you're buying your wholesale packaging supplies in bulk.
So what's the major difference?
Your Royal Mail postage box is designed exactly as you like it.  
Need wholesale packaging of a different size?
Use a self-locking mailer box bigger than a shoe box, or as small as a burger box.
Mailer boxes close and seal securely using the built-in tabs. This function keeps your product safe inside the box without the need for tape or extra sealing.
No matter what kind of image your brand has, you Packhelp's range of wholesale product packaging has something for you.
If your brand uses minimalism in its imagery, use a natural kraft box with white print.
White print on kraft gives a natural, organic and pure image.
But if your brand is loud and demands attention, you can design a box that helps you do exactly that.
No matter which end of the spectrum your brand sits, you can use the Packhelp editor to design your wholesale packaging exactly as you want it.
You can then order as little as 30 or as many as 30,000 pieces.
Wholesale product packaging
If you're in the world of brick and mortar retailing, you also need wholesale packaging suppliers that can help you save some money, but also compliment your branding and the product itself.
A two-piece product box is a simple box with a lid that slides over the bottom piece. This type of box is great for building an exciting unboxing experience for your customer.
These packaging boxes can be had for as little as €0.48 per piece.
Classic product boxes are another form of wholesale packaging boxes that can help present your product in a retail store.
Wholesale product packaging boxes work hand-in-hand with wholesale shipping boxes. When you're delivering your products in their retail packaging directly to your retailer, both the product packaging and shipping boxes are crucial.
When both forms of packaging are showing off your logo, your brand is seen as one that values itself and the change it can make in the world.
Deliver a consistent branding experience by using packaging boxes with your brand's logo.
Wholesale packaging supplies
There's more to wholesale packaging suppliers than just boxes.
A brand that sells high quality, luxurious products might also want other packaging supplies at wholesale prices.
Tissue paper adds an extra level of both security and class to your packaging kits. Wrapping your product in branded tissue paper or packaging paper leaves a positive first impression on your customer's mind from the moment they open your package.
You can add some fancy tissue paper to your wholesale packaging supplies from just €0.35 per piece.
Paper bags are another product that can complete your packaging set.
Your retail brand can use paper bags to turn each customer into a walking billboard. Custom carrier bags help spread your store's notoriety amongst people who are in the vicinity of your retail store.
Custom printed paper bags also keep your name in your customer's mind all the way into their own home, to the moment they use your product.
All of these packaging supplies work together to create a customised packaging set that can really make a difference to your brand.
But creating packaging that mimics your branding, even if it's just having a logo present, you make yourself unique. Being unique is the first step to standing out from your competition and being heard above all the noise.
To get started creating your own wholesale packaging boxes or supplies, visit the Packhelp shop, pick your packaging.