How to Start a Profitable Wax Melt Business in 12 Steps
Karolina Borak | 5 min read
Subscribe to stay updated
Great!
You're now subscribed!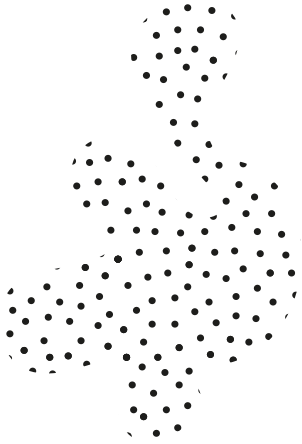 Stopping and smelling roses brings in a wave of warm and fuzzy feelings.
The scent of a flower or freshly cut grass can instantly change your mood. In fact, studies show that 75% of all daily emotions are linked to smell. 
There's an untapped potential in the aroma industry, and wax melt businesses are booming. By connecting emotions, scents, and a great product, you can set yourself up for an amazing business venture. 
A wax melt business can be a very profitable business when done right. If you're a scent enthusiast with an entrepreneurial spirit who wants to own a small business, this can be a real winner.
Startups and small enterprises have become an extremely popular business model in recent years. Between 2021-2022, 753 K new startups were registered in the UK, so the influx of new small ventures is quite high.
You need to really work hard to make your business stand out to achieve financial success. 
Whoever said starting a new business is easy has never started one (or they didn't care about the profits!). But that doesn't mean it's not worth it.
Once you put in some work and start getting revenue, you'll see why.
In this article, we will look into 12 steps you should follow to be set up for success in running a profitable and fun wax melt business.
Why Should You Prepare Yourself to Start a Business?
Planning out your steps should be a big part of setting up your new wax melt business.
Recent research shows that about 90% of startups fail, so learning the ins and outs of running a company and what makes it profitable are key to a successful business. 
You will want your brand to stand out from the rest and retain trust. But that's not easy.
Read about how to gain trust on the example of a supplement business
In order to get out there and start a business that goes places, there are dos and don'ts you will want to abide by. With the right attitude and making the right step, you'll set yourself up for a profitable business.
12 Steps to Start a Profitable Business
Now that we understand why it is so important to be prepared, let's get straight into the 12 key steps you must make to become a successful wax melt business owner. 
#1 Check Out Your Competitors
Before you dive in headfirst, you've got to do your homework. Take some time to research the market and understand your potential customers.
Ask yourself questions like:
Who are my customers? What's their age & gender, what are their hobbies, jobs and dreams?
What are they looking for?
What are they going to use your product for?
Is there someone who's already supplying them with what they need? What's this company's marketing structure?
What's so special about your brand in comparison?
See what your competitors are up to. What they're already doing and how you can adapt those ideas. If you're going to stand out, you need to know what the norm is.
Take note of when your competitors started their business and who their target audience is. Scout their social media and see what kind of interaction and engagement works and what doesn't. Browse websites or social selling groups to see what products work best in the wax melt business.
The key thing is to really learn what everyone else is doing so you can be one step ahead and at least 10% better than everyone else. (Don't get over-ambitious.)
#2 Establish Your Brand
Branding is one of the best ways to build brand loyalty and set yourself up for long-term success. Studies show that 82% of emotionally bonded customers will buy from brands they are loyal to.
Learn how to use colour theory to build your branding
Craft a story that your target audience can relate to. Let them know why your wax melts are special and different from the rest.
Are your products sourced from somewhere unique? What compelled you to start this business? Is there a life philosophy behind your brand? These are all fundamental elements to boost your storytelling.
Building a solid brand requires the following aspects:
Choosing a name people will remember

Designing a great logo

Creating brand standards to ensure uniformity

Establishing a mission statement that shows what you are about

Setting colours that everything in your brand must follow

Creating a tone of voice that you will use in all communications for your brand

Finding & designing packaging that represents the brand mood you've built
The key component is that you build and stick to your branding. A strong brand is necessary for a successful business, so you should ensure this is a considerable part of your planning process. 
#3 Get Legal
Starting a wax melt business in the UK is an exciting venture, but it's essential to be clued up on the legal aspects to ensure smooth sailing. Let's break it down into easily digestible bits:
1. Insurance and Tax Registration: First things first, you need insurance.
It's vital for any business, big or small. This could range from cyber cover to legal expenses.
Also, make sure to register with HMRC as a sole trader and file a tax return annually. Once your turnover exceeds £85,000, you'll need to register for VAT​​.
2. Product Safety and Liability: The law on candles, including wax melts, is quite technical. It's crucial to adhere to The General Product Safety Regulations 2005 for the overall safety of your goods.
Additionally, if you're creating candles or wax melts with food-like scents or shapes, be aware of regulations that prohibit items that children might mistake for food​​.
And, if you're marketing candles as insect repellents, ensure they're registered with The Health & Safety Executive​​.
3. Labeling and Compliance: When creating custom blends, each fragrance blend must have its own Safety Data Sheet (SDS) and a compliant CLP label.
Incorrect labeling could invalidate your insurance and lead to legal troubles​​.
4. Returns and Refunds: You must offer a full refund if an item is faulty, not as described, or doesn't do what it's supposed to.
For online, mail, and phone orders, customers have a 14-day right to cancel and another 14 days to return the goods, with a refund due within 14 days of receipt​​.
You must repair or replace items returned within 6 months unless you can prove they weren't faulty at purchase​​.
Remember, customers can make a claim for an item up to 6 years after purchase (5 years in Scotland)​​.
5. Warranties and Guarantees: Customers have the right to free repairs or a replacement regardless of a warranty or guarantee​​.
6. Proof of Purchase and Returns Policy: It's good practice to ask for proof of purchase, like a sales receipt, when processing returns​​.
You only need to accept returns from the person who bought the item​​.
And finally, avoid displaying any misleading notices about returns or refunds; it's illegal and can erode customer trust​​.
Keeping these legal aspects in mind not only protects you but also builds customer confidence in your brand
#4 Select Your Products 
Now comes the fun part – making your wax melts! This is when you can get creative and develop a range of scents, colours, and designs that will wow your customers. 
As you craft your products, make sure that whatever items you choose are unique to your brand.
You want to make sure you're offering real value to your customers.
Find out what you can do to make your brand and products better than everyone else's. Be sure to use high-quality ingredients, wax warmers and wax melt packaging. Ensure your melts last a long time while encompassing the room with an amazing fragrance.
This way, you'll impress your customers for a long time and they will have a hard time forgetting your brand.
#5 Map Out Your Business Plan
Whether you are taking months to think your business through or you want to start it next week, you need a business plan.
As a startup, you will not have to go into as much detail as with a regular business plan, but you at least want to refine your ideas and visualise your basic strategy. 
Here are some key things you want to make sure you list out on your business plan:
Partnerships

Business activities

Available resources

What makes your company unique

Customer relationships

Target market

Channels

Cost structure
Once you have this covered, get on with finding materials for your products.
#6 Source Top-Notch Materials
To make fantastic wax melts, you need high-quality materials. There's no going around this.
As you select your products, lean towards organic materials. Eco-friendliness will bring more business to your company.
The most important thing to remember when sourcing materials is vetting your suppliers. Whether you're using soy wax, paraffin, or coconut blend, your supplier must be a trusted source.
Once you're sure the company you work with is trustworthy, you can start building a business relationship with them.
Statistics show that the Europe, Middle East, and Africa wax melt market size is anticipated to reach USD 2.71 billion by 2028. There's a market for all types of wax melt, so conceptualise away. 
Talk to your supplier about creating new fragrances, ones that your niche hasn't seen yet. Or, create a story or a mood around a simple vanilla scent if you want to get minimalistic. The choice is yours.
Whatever you do, just ensure that you are providing the best possible materials and end products to your customers.
#7 Design Eye-Catching Packaging
There's no point in creating the best possible product out there, then throwing it in a random, boring box, shipping it off, and calling it a day.
Your packaging is the very first point of contact that the customer will have with your product.
Learn everything you need to know about designing your own packaging to have one of the most eye-catching and unique custom mailer boxes and containers out there. 
Decide whether your wax melts belong in a muslin bag, paper can or stand-up pouch. Each of these says something else about your brand, so make sure you think it through.
Choose packaging that embodies your brand voice. If it's bubbly and happy, slap on custom labels. If your tone is warm and welcoming, wrap your packaging in rustic packing paper.
You can gussy your wax melt packaging up with a custom, vivid design. Order wholesale cardboard boxes that pop with colour.
If you're not into full customisation, buy classic plain boxes, wrap them in custom tissue paper and add pretty packaging tape on top.
If you are unsure about your packaging, reach out to our packaging experts for a consultation. 
#8 Select Your Sales Channels
One of the key aspects of setting up your business is deciding how you will sell your products.
There is no right or wrong here per se, but you do need to select which channels you will focus on to ensure the word gets out there and customers find your products. 
If you wish to start small, creating a private group on social media where you can interact with your customers and promote your products is a great idea.
If you'd rather have something a tad more serious, launch a website with your custom wax melts and incorporate interactive elements into it. 
Whichever way you choose to go, stick to it for a few months and evaluate every quarter for how well you're doing. These reports will be key to deciding if you want to move forward with that sales channel or if there is anything you need to tweak. 
#9 Be Online Savvy
In today's era of digital prominence, you must have some sort of online savviness to survive. A recent study found that 64% of surveyed small businesses use social media in their marketing strategy, so this is definitely one element you do not want to miss out on.
Building websites, having social media accounts, and boosting ads and posts are all key elements to surviving in this digital world.
Read about 10 brands that do Instagram packvertising right
You're also building a community of people that buy your products. They get to review and recommend your products to more customers.
If you are not currently keen on working through the digital aspect of things, consider hiring freelancers to do the work for you.
#10 Set Your Prices
For a business to be profitable, it has to, well, make a profit!
When looking at the numbers, make sure you consider everything. From the time to produce the wax melts to production costs, storage and packaging expenses, and anything else that involves expenditures for your new business.
Once you have the true cost of your wax melt products, decide on the pricing structure. Customers like it cheap but don't go too low. When it comes to items like wax and aroma products, the sense of high quality is a big factor contributing to sales.
Interested in wax? Read how to start a successful candle business in the UK
It's much better to invest in great wax, a fantastic scent lab, and top-notch packaging and produce something spectacular than sell mediocre wax melt.
The wax clientele prefers better quality and higher prices than paying less for a fragrance that does not elicit any mood at all.
Try to find a happy profit medium, even if it takes some trial and error. Learning the correct profit margin for your business is kind of like a dance that may take some time to perfect.
Just ensure that you are evaluating your profits regularly and not just assuming you are making a profit. 
#11 Spread the Word
Once you launch your new wax melt business, spread the word! Tell everybody you know about it, create ads, blog posts, mass emails, partner with influencers, give out flyers, and just make sure you are as loud as possible about your amazing new business.
Wherever you can, add QR codes and use an online QR code generator. It'll make it super easy for potential customers to find your website or social media and learn more about your offer. 
If you've chosen sustainable packaging, let everyone know about it! It's a great online conversation starter around your brand.
The more people hear about your brand, the more likely they will talk about it. And isn't that what you want for your wax melt business?
#12 Invest in Customer Relationships
Building customer relationships is one of the most important things you can do to build a successful wax melt business. Statistics show that 89% of consumers are more likely to make another purchase after a positive customer service experience.
Ensuring that your customers have a positive experience every step of the way is crucial to run a profitable wax melt business.
Consider every step that your customers go through when purchasing one of your products. Evaluate whether or not they will like the process. Analyse everything, from webpage load times to your customer service and wax melt packaging.
Once you have all the data, make the necessary changes to set your customers up for a successful shopping experience.
Final Thoughts on How to Start a Profitable Wax Business
Starting a profitable wax melt business does not need to be intimidating.
With these 12 easy-to-implement steps, you can get your business up and running successfully. Simply invest time and energy on the front end of the business planning, remain adaptable, and you'll be well on your way to having a very profitable wax melt business. 
If you need any help or have questions regarding packaging or shipping for your products, contact our Packhelp services.
Author Bio:
Freya Laskowski
Freya is an SEO consultant that helps brands scale their organic traffic with content creation and distribution. She is a quoted contributor in several online publications, including Business Insider, Fox Business, Yahoo Finance, and the Huffington Post. She also owns CollectingCents- a personal finance blog that she grew from the ground up.