How To Design Packaging For A New Product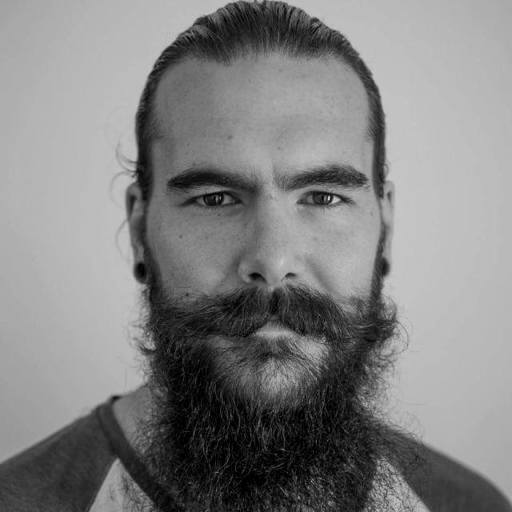 Phil Forbes | 5 min read
Subscribe to stay updated
Great!
You're now subscribed!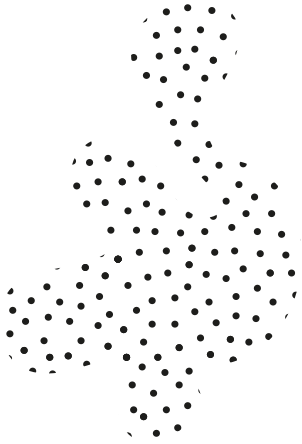 Designing packaging for a new product can be a challenging process if left too late. 
Packaging, in general, needs to be functional and keep your product safe, but it also needs to look good.
It also helps if getting this packaging solution into circulation doesn't cost too much either.
Whether it's packaging for supplements, clothes, board games or jewellery, these roles cannot be compromised. 
This short guide will help you design and source packaging for your new product and leave you with the skills and knowledge necessary to repeat and fine-tune this process in the future. 
Let's dive in. 
Necessary information
Start your design process off by figuring out the following:
The product
What are you selling?
Once you can answer that in as fewer words as possible, cite, or (if you haven't already done this) create the 15-second elevator pitch of your product.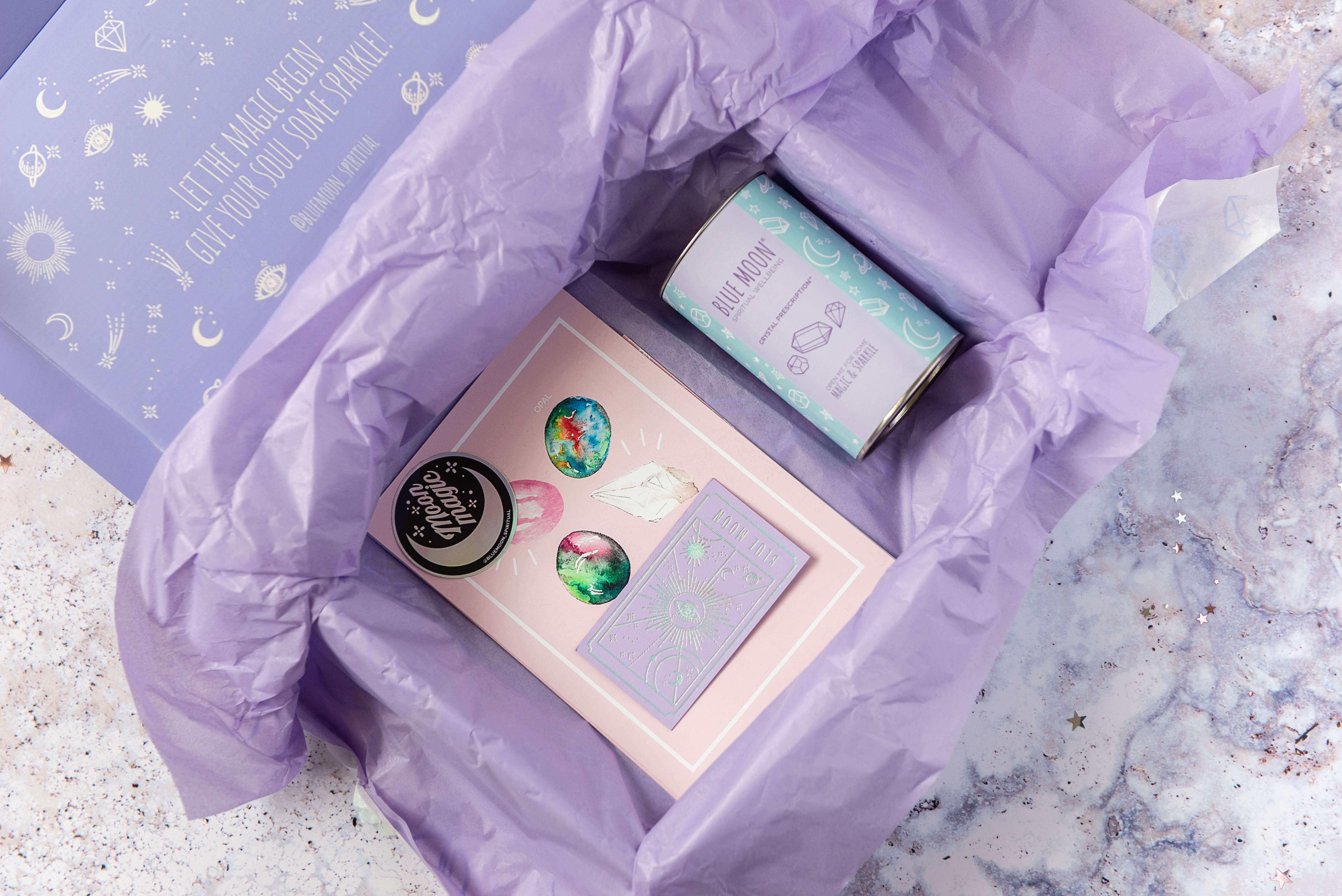 If you had only a few seconds in an elevator with a potential investor, how would you pitch your idea to them?
This brief pitch will tell you what the important features of your product are, and what should be communicated on your packaging.
The Customer
To design the best possible packaging for your new product, you'll need to know who will be buying it. 
What are their problems?

How does your product solve those problems?

Why is your product better than the competitors?
The answers to these three simple questions are essential to creating a design that will resonate with customers, both before and after purchase. 
The business model
Products for sale on retail store shelves demand a different type of packaging compared to D2C companies, which differ again from those selling subscription boxes.
Your type of ecommerce model or traditional retail model will define your packaging solution. 
The Packaging Solution
There's so much more to packaging than a box.
And it's at this point, that you should decide on the types of packaging you'll use, as well as the packaging product. 
Corrugated cardboard
Corrugated cardboard is the go-to material for postal boxes. Mailing boxes are the default type of 'box' and can be used as all three types of packaging.
Corrugated cardboard can come in a wide variety of finishing options and can be decorated with an almost endless amount of final addons to make your packaging really stand out. 
Corrugated cardboard is heavy and durable, making it an excellent choice for ecommerce brands.
Empty space inside the box can be taken up by void filler or negated altogether with custom packaging inserts. 
Bags
Mailing bags are waterproof, dustproof and tearproof and are significantly lighter than corrugated packaging. They can be made from petroleum-based polyethene or plant-based corn starch, the latter being fully biodegradable packaging. 
Mailing bags are suitable for durable and flexible products like clothing and other apparel.
They also protect other forms of primary or secondary packaging that help create an unboxing experience that you don't want to be damaged in transit. 
Envelopes
The category of envelopes encompasses more than you may first think. Envelopes can be expandable or padded, which can accommodate much more than a letter. 
They're ideal for jewellery, small electronics and other accessories.
Due to them generally being made entirely of paper pulp, they're one of the most eco-friendly and easy to implement packaging solutions. 
Paper stock
Paper stock is thicker than paper but thinner than corrugated cardboard.
It's most commonly seen as secondary packaging for cosmetics and other retail products sold in-store on shelves.  
Rigid board
Ridigdboard is a thicker type of material made out of highly compressed paper pulp.
It's heavy and durable and is often seen in luxury packaging and gift boxes, often featuring elegant add ons like hot stamping, embossing and other finishes.
Although thick and heavy, it's not suitable solely for shipping purposes. 
Brand Book
Your business has spent a lot of time and energy creating its visual appeal. Logos, colour palettes, fonts and other ways that identify your brand help establish your identity. 
And your packaging is the ideal blank canvas to apply that identity.
Before launching into the packaging design process, have your brand book and visual identity on hand. 
Content for the design
Depending on the product, some content may have to go on your packaging by law.
For example, perfume packaging has specific requirements for the information communicated on the packaging. 
It's at this point where you also get your logo, typography, illustrations and other visual assets together and have them on hand. 
Designing
You've got everything you need; now it's time to start that creative process. 
Where will you create your packaging design?
An online editor
If you're new to packaging design, an online editor can help simplify creating packaging for a new product.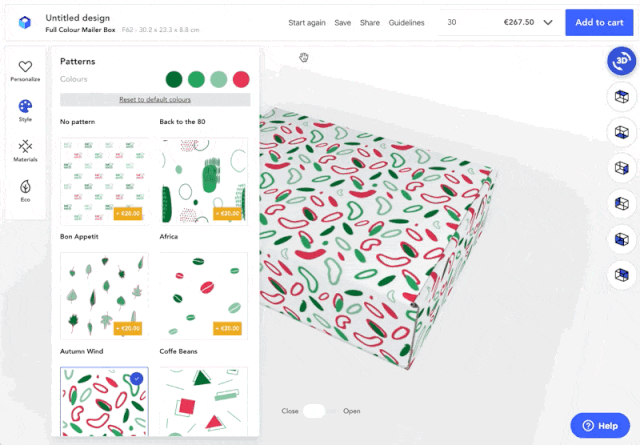 The Packhelp Editor will help you do that.
Just upload your logo and other images you'd like to use on your design, and drag and drop them into place on a 3D projection of your packaging. 
Then once you're happy with your design, place your order, and your packaging will be delivered to your door. 
Click here to see how to use the Packhelp Editor
Design on a dieline
Designing on a dieline is a more complicated process and requires experience with Adobe Illustrator. 
A dieline is an outline of the flat, unfolded version of your packaging with cut and fold lines.
You design directly onto this flat shape, save the file, and it's that file printed by the print house. 
Learn more about designing on a dieline
Structure your design
While designing your packaging, consider the structure of your design. 
What's most important in your design - the product name (iPhone) or the brand name (Apple)?
You might want to draw attention to the fact that your product is made in a specific country or made of certain materials, your business works with a particular charity, or your product meets strict standards. 
This step lets you decide which elements are essential and then design accordingly. 
Evaluate
Once your design is done, step away from it.
Then come back and assess it with fresh eyes and a clear mind. Get the input of friends or peers.
Better still, get the input of someone that knows nothing about your business and check if your design explains what your product is. 
If possible, order a sample run of your packaging to assess the print quality and the design.
Tweak your design accordingly, then place your larger order. 
Implement
You've gone through the design process, so now it's time to place your order. 
Luckily, Packhelp is a packaging provider that can help walk you through all of these steps.
From brainstorming creative packaging ideas to optimising your existing packaging supplies, the Packhelp team have the skills and experience to help make packaging less of a hassle for your business. 
Optimise
Once your packaging has been in circulation for a while, you'll undoubtedly find areas in which it can be optimised.
For example, increasing thickness, removing empty space, or even redesigning from the ground up so that one packaging product suits multiple SKUs. 
Packaging engineers are best suited to help you refine an existing design.
They're experts in physics, materials technology, design and cost optimisation and work with businesses like yours to create value-engineered packaging.
This type of packaging is a solution designed specifically with one product in mind - your product. 
Conclusion
A new product is an exciting time. Developing packaging for that product can be as tricky as creating the product itself.
But with the knowledge from this blog and access to the tools mentioned here, you can easily go ahead and create effective packaging on your own or find the services of an experienced professional.