How To Start A Candle Business & Scale It In The UK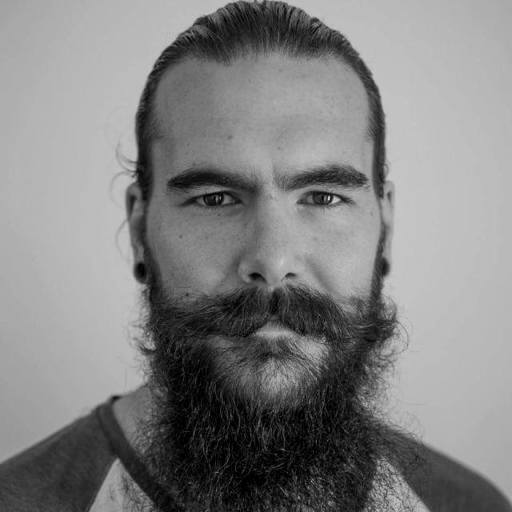 Phil Forbes | 5 min read
Subscribe to stay updated
Great!
You're now subscribed!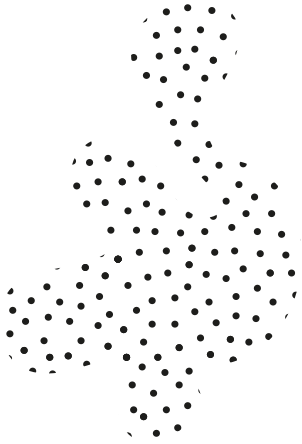 If you love making candles and wax melts in your spare time for yourself or your friends, it may pay to look at your candle making as a side hustle that generates some extra income.
The industry is ripe for it, as UK consumers have spent £418m on scented candles in 2020, with larger brands reporting year-over-year increases of up to 12%.
In fact, the global candle market was worth US$ 3.45 billion in 2018 and is projected to touch US$ 6.06 billion by 2025.
They're not small numbers.
The UK is also a large importer of candles, which is a sign that there isn't enough domestic supply to keep up with demand. So if you're looking at selling your candles and starting your own business around them, the data looks good.
But it's never quick or easy to get a business up and running - you need to ensure your business complies with local laws, especially since you're selling a potentially dangerous product.
In a rush?
Here's the basics of selling candles from home:
Explore market potential.
Choose an e-commerce model.
Comply with legal requirements.
Obtain insurance.
Allocate funds for supplies and marketing.
Make your candles.
Initiate sales on chosen platforms.
Enhance eco-friendly practices.
This article will expand on those points and answer many questions you need to know to start selling candles online.
Explore Packhelp's range of candle packaging
Business opportunities:
Candles are popular home decoration, and many people enjoy the ambience that scented candles can provide.
Brits buy an average of 6 candles a year and spend almost £8 on each of them. COVID lockdowns have also turned our homes into a place we spend more time, and the candle industry has played a massive role in making that place more 'homey', especially for millennials.
Crafts such as candle making have also been linked to stress relief.
So it's easy to see how this can be a profitable business venture, and there are several reasons why business owners might choose to make and sell as opposed to being a reseller.
First, as the candle maker, you have complete control over what you produce.
You can experiment with different scents, colours, and designs to find a unique product that appeals to your customers.
Second, by making candles at home, you can keep your overhead costs low and maximize your profits, compared to outsourcing the making and simply being a white-label reseller.
Finally, you can start a small candle business as a way to support yourself or your family while doing something you love.
See what it's like to operate a small candle business
Consider using different types of e-commerce models to take your candle brand to the world.
For example, a D2C candle brand eliminates the middleman by making the brand's website the only sales channel.
This means that the brand owns 100% of the sales and has complete control of the context that the brand is marketing. 
Another alternative is the subscription box model. Customers buy a subscription to your business, and after a set period of time, they receive a new box full of candles.
See Packhelp's range of custom packaging for subscription box businesses
This is a great option if you'd prefer to curate products and then sell that forward. The recurring revenue monetisation method is known to be one of the best to scale, providing many opportunities for many different businesses.
Legal requirements for candle selling
On the legal side of things, yes, it is legal to sell melts and candles made at home, provided you meet the relevant legal requirements.
In the UK, you will need to register your candle-making business with the local authority and comply with health and safety regulations.
If you are selling candles as a side hustle, you may also need to obtain a license from your local authority.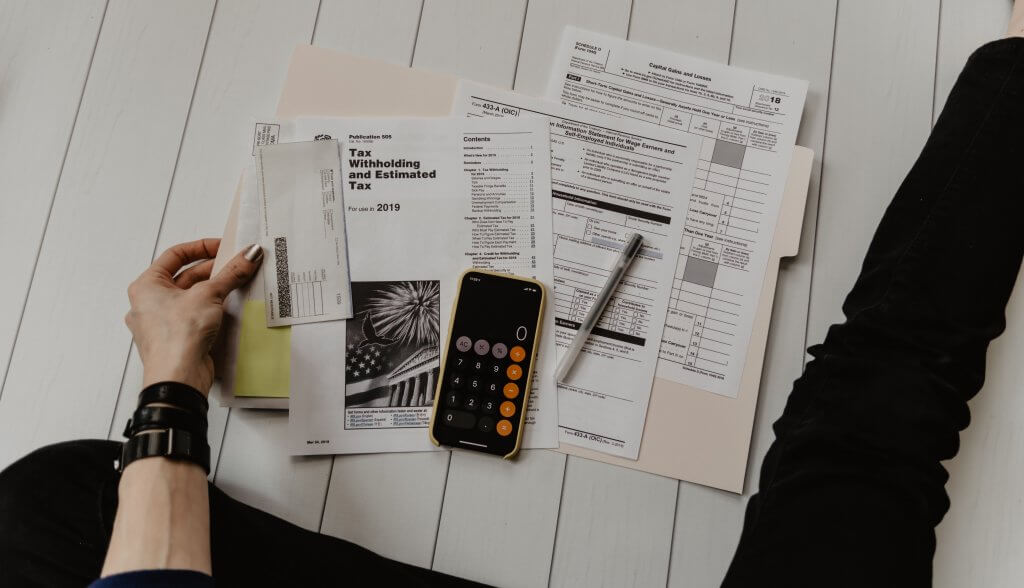 There are legal requirements for some types of fragrances and ingredients, and you can see the full list here.
You'll also need your candles to abide by UK law on labelling.
Register as self-employed with HMRC
You need to register as a sole trader at least 28 days before you start operating, even if you have another job.
Completing this step informs HMRC that you work for yourself, so they are aware that you will pay taxes through their Self Assessment system.
To register as self-employed:
Register for a GOV.UK Verify account
Provide the basic details about yourself and your business
Specify your business name
Use your Verify account to access HMRC's Self Assessment portal
It's from here that you can file your self-assessment tax return online.
Laws associated with candle-making
Candles made at home are not subject to the same stringent regulations as those made commercially or if you were starting a cake business from home, but you should still take care to ensure they are made safely and do not pose a fire risk.
At the end of the day, you're creating and/or selling a product that can burn a house down and potentially kill someone.
You should always have small business insurance.
Do I need insurance to sell candles?
No, you do not need insurance to sell wax melts or candles.
However, insurance can help protect your business in the unfortunate event of your candles hurting someone or damaging property.
For a low premium, you can get public and product liability insurance for your candles and wax melts.
How much does candle insurance cost?
Like all businesses, insurance varies greatly depending on your product, where and how it's made and a host of other things.
Get a quote for small business insurance and you'll get an accurate idea of the cost of covering your business.
Remember: you're starting a business
If you're looking to start your own candle-making business, there are a few things you'll need to take into account.
For starters, you'll need to decide precisely what you want to make.
There are plenty of different options for candles out there, from luxury candles to more simple and affordable options.
This is where it's important to do your competitor research and see what your potential customers are already buying, and how those brands speak to their target market.
The type of product you sell will also define your brand's persona.
If you're selling luxury, elegant candles, you'll need a branding strategy that complements that.
If you're selling a wider range of candles, then you need an image that can appeal to a wider range of customers.
If you're selling wax melts, here's a guide for you. Read now
Simply put, the relationship between your product's image and your brand's image needs to be in sync.
Your branding represents your business and your product.
Once you've decided on what you want to make and your image, it's time to start creating a business plan.
This plan should include everything from your budget to a marketing strategy and selling your candles.
This business plan template should be comprehensive and cover cash flow, inventory management, sales channels, a pricing strategy, website management and just about every other aspect of running a business.
How much does it cost to start a candle business?
Starting a candle or wax melt business can be a great way to get your feet wet in the world of entrepreneurship. But, like any business, there are some costs associated with starting a business.
Expect to invest around £1000 into starting a candle business in the UK.
These upfront costs can include equipment like pots and waxes, packaging supplies, and the cost of building and launching an ecommerce store.
While the cost of starting a business can vary depending on the size and scope of your operation, it is important to keep in mind that even a small business requires some start-up capital.
See how Biotika lowered the cost of their candle packaging
Types of homemade candles to base your business on
There are many types of candles that can be made at home. The most common are made of beeswax, paraffin wax, soy wax, and gel wax.
Wax melts are the easiest to make and require the least amount of equipment. Smaller and flatter, they can be made with any wax and come in a variety of colours and scents. More often than not, they're made of excess wax from candle production.
Beeswax candles are made from the wax of bees and have a natural honey scent. They are more expensive than other waxes, but they burn longer and are cleaner.
Paraffin wax is the most common type. It is easy to find and relatively inexpensive. However, it can produce soot when burned and isn't the healthiest option.
Soy wax is made from soybeans and is a renewable resource. It burns cleanly and slowly but can be more difficult to find than others.
Gel wax is made from a combination of mineral oil and polymer resins. It burns slowly and evenly but can be more difficult to work with than other types of wax.
Each has its own benefits and drawbacks, so be sure to experiment and find what works for you.
What type of candles sell the best?
There is no definitive answer to this question as people's preferences can vary greatly.
However, scented candles are often a popular choice as they can provide a pleasant ambience to a room.
For this reason, candles are often marketed as a 'luxury' product.
Compared to other luxury forms of interior decoration, they're quite inexpensive and can really change the mood and vibe of a room.
Therefore many candle businesses have a 'luxury' element to them.
This is also combined with the fact that candles are given as gifts and consumers are willing to pay a premium for high-quality candles with pleasant scents.
Where can I sell homemade candles?
There are many marketing channels you can use to take your brand to your target market. One option is to create a stand-alone ecommerce store using a platform like WooCommerce or Shopify.
Another option is to sell through marketplaces like Etsy or Amazon Handmade.
Additionally, you can sell through Facebook and other social networks, or offline at events like craft markets or fairs.
Once your brand's name is established, you can also work with retail store owners who will sell your candles in their stores.
This may be a franchised homewares store or a small 'ma and pa' type shop that has a great reputation in the local community.
Can I sell candles on Etsy?
Yes, you can. However, with so many people selling similar products on Etsy, it can be difficult to stand out from the competition.
And, in a flooded marketplace like Etsy, it's important to do whatever you can to make your products stand out from that crowd.
One way to help your candles stand out is to use effective marketing techniques, such as Etsy SEO and using high-quality imagery.
This will help your candles appear higher in search results, making it more likely that potential customers will see and therefore buy your products.
Do I need insurance or a license to sell them on Etsy?
If you plan to sell on Etsy and have registered with HMRC as a small business, then you'll need to provide your tax information which includes your sales and revenue on Etsy.
Etsy isn't responsible for any damage caused by your products, so it's really important that you cover yourself, should a problem eventuate.
Can I buy candles to resell them instead of manufacturing them?
If you don't have the capital or resources to invest in making those candles, consider becoming a reseller of candles.
There is a wide range of affiliate programs out there where you can sell white-label products, like candles, under your own side and be paid a cut of any sales you make.
Is candle making eco-friendly and sustainable?
Candles themselves are based on the process of burning something.
Whatever that 'something' may be, and however small the flame is, there's still burning happening, which releases elements into the surrounding environments.
It's important that you ensure that whatever is created from the burning of your candles isn't harmful.
Similarly, making candles and wax melts involves heating up wax and forming it into a specific shape.
Generating enough heat to melt the wax and make it malleable is an energy-intense process.
If you're selling your candles in glass jars, make sure that those glass jars come from recycled glass, rather than virgin glass.
It also pays to invest in sustainable packaging and sustainable containers for your candles, as many consumers will now change their shopping preferences based on the type of packaging.
Conclusion: Candle business opportunities
Starting a candle-making business is a great way to monetise a passion, but it's important to make sure that you don't sacrifice the 'business' side of things.
You'll be selling a product you love, but you'll also be operating a business.
With that comes cash flow, marketing, sales, and all the regulations and laws surrounding the selling of candles.
You're a business starting to take steps into the wider world, so plan accordingly!