Niche E-commerce Business Ideas For 2023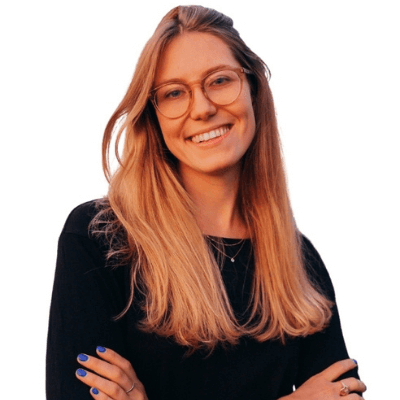 Aleksandra Owczarek | 7 min read
Subscribe to stay updated
Great!
You're now subscribed!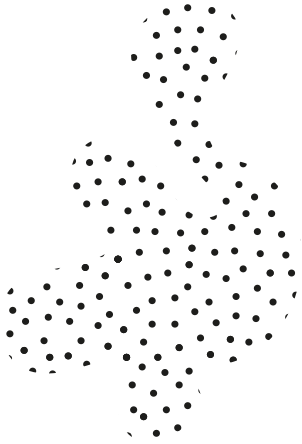 Looking for an e-commerce business idea for your own small venture? Here's a bunch of ideas and products that you can use for the basis of your brand.
Have you ever dreamt of being the only person to tell yourself what to do?
No more nagging, no more moody bosses, no more curious eyes over your shoulder...
The New Year is here and it's the perfect opportunity to change something (despite how corny that is). And with the right number of tools on hand, you can implement these changes without turning your life upside down.
You can establish and build your own e-commerce empire.
Establishing your own e-commerce brand doesn't mean throwing everything else away - like your full-time job. While the ultimate goal is to have you engaged full-time, many businesses start as part-time, hobby-based ideas.
Using Packhelp customers as a base, we've thrown together a few ideas that you can use to start a new e-commerce business. If you feel that you need a solid challenge at the exciting beginning of 2023, why not try one of these?
Packhelp's range of custom e-commerce boxes can help blow the mind of your first online customers!
On with the list!
1. Organic skincare products
The natural cosmetics market is booming and it's nowhere near ending that phase of rapid development.
Before you start imagining how difficult it is to come up with natural cosmetic goods, let me stop you and say - it's not that hard. You don't need to be a chemist (contrary to what I thought before researching it).
You can find entire guides on building a cosmetic brand from scratch, with numerous ideas and resources you can use to create your product. Try DesignHill's article as a place to start.
Tip: Travelling can be a great way to find natural cosmetics that aren't popular in your region. Even a short city break can be full of inspiration!
Furthermore, cosmetics take very well to social media and influencer marketing. Many brands leverage the popularity of skincare products and send their packages and samples directly to influencers.
2. Scented candles
Some of the most popular candle brands are pumped full of harmful and toxic chemicals. Consumers are becoming more and more aware of this and want natural, alternative and family-friendly alternatives.
Manufacturing scented candles is an idea for entrepreneurs driven by imagination. The base of your candle is a type of wax - it could be bee wax, soy wax or any other natural ingredient. Then, the creative part begins - finding lovely scents. Research the best oils and natural fragrances and capture them in your product.
Selling scented candles isn't difficult either. You can create a subscription box service (we've shared some tips on doing that here), find a wholesale seller or establish an e-commerce store.
3. Wax melts and wax melt supplies
Scented candles are the perfect decoration and moodsetter, but they're not as fragrant as wax melts.
Wax melts are a budget-friendly and versatile solution that's getting more and more popular. From blueberry-vanilla to apple pie scents, they offer an intense and long-lasting home fragrance for a lower price.
Although candles are still the most popular wax-based home scent, the market for wax melts is getting bigger by the minute and the supply is ever smaller than the demand.
Learn how to start a wax melt business from scratch
Tip: Because wax melts typically require additional accessories like wax melt burners and tea light candles, consider adding these supplies to your offer. It's going to be more convenient for your customers to buy everything they need in one go.
4. Handmade Toys made from natural materials
This idea was born after seeing a client of Packhelp - Touchwood - and their wooden toys for babies. In the times of tablets and drones, wooden items seem super vintage, right?
However, not all parents are in favour of technological gadgets. This creates an opportunity for you.
Tip: Handmade toys can be made from many materials. You can sew beautiful dolls with recycled materials or create sets, with cardboard boxes being part of the fun as DIY.
5. Artisan Alcoholic beverages via e-commerce
When thinking of alcoholic beverage production, try finding a niche in your own market. Shipping a bottle of alcohol isn't the easiest, but there are ways to secure your package and deliver your fine spirit safe. Having said that, it will be easier to ship within the borders of your country.
Ready to take your E-commerce to the next level? Click here to start your custom packaging journey!
A trend across many European countries is to create unique and interesting craft beers. The flavours and different blends of ingredients are getting incredibly original-like beers infused with floral scents, or to get your beers onto a unique pub crawl for beer connoisseurs. The market is also growing and fans of craft spirits are actively looking for new products.
Tip: You can also be playful with the packaging of your craft beer brand - just like the limited series of cans from the picture above (source).
Alternatively, interesting research described by OroCommerce proves that e-commerce is great for B2B providers of spirits. That way, your craft products can be sold directly to restaurants and shops.
6. Organic food products made locally, with heart
A collection of goods that captures the beauty of your regional produce is a great way to tap into the local culture and take it to the world.
If you love cooking, try encouraging your local suppliers to partner with you and begin selling half-produced cooking ingredients. You can also look for specialities that are known to your region. You can take your customers on a unique journey through your part of the world!
Tip: Aim for food packaging that will endure shipping.
7. Boardgames
We all know Cards against Humanity.
The concept was developed by graphic designer and comic book writer, Max Temkin. The simple card games became a globally known phenomenon thanks to the witty graphics and funny, simple ideas that provide hours of fun.
Boardgames and card games are coming back to our social lives at the speed of light. Playing games with friends is a great way to spend your down time, and this is where your e-commerce opportunities lay.
Tip: Try to create games that will be easy to understand and provide hours of fun for everyone involved. You can also think of a subscription model, like a company called Finders Seekers (read more here).
If you're lucky enough, you might become the next big brand - like Cards Against Humanity!
8. Hand-Crafted Men's Apparel & Accessories
Female apparel brands are definitely more difficult to establish, for a variety of reasons. There are more brands on the market, and your ideal customer is a little more picky.
Men's apparel is a different story as it requires a different approach. Most importantly, a male customer usually doesn't spend as much time picking and choosing their purchase.
Tip: Your brand should become a personal trendsetter - try getting to know your customer and tailoring the product to their needs.
9. Notebooks & Calendars
Are you a talented graphic designer?
If you have the skills consider designing personalized notebooks, calendars and tiny notepads. You can add a wooden frontpage, try engraving or use another material that will wow your customer. Be creative - the more original the series of your personalized notebooks, the better.
Additionally, you can always upsell smaller items, like pens, pencils, bookmarks etc. Read the customer story about Devangari Art to get inspired!
10. DIY collections
Create a subscription model of DIY garments with sewing equipment and patterns.
People love creating their own things, but for a lot of us, creating from scratch is a bit too much. The e-commerce business model where you provide the necessary materials to create an item is a great concept to build a brand on.
You sell a product, but the consumer has the satisfaction of creating something valuable, with an inherent value.
11. All-natural supplements
The popularity of "being fit" creates numerous business opportunities. From gym equipment to dedicated clothes and much much more.
However, one niche you can build a business around is natural supplements. Most people aren't very fond of pharmaceutical companies, due to the fact that we're becoming more conscious and concerned about exactly what we put into bodies. As a result, there's a market for those who want to know exactly what they and their family consume.
This is a potential base for your new business.
Tip: Just be sure to research the necessary dietary supplement rules and regulations for your country or region. This also applies to supplement packaging and labelling.
Read how to start a successful supplement business 
12. Travel accessories
With the cost of flying, both short and long haul, more and more destinations are opening up to those bitten by the "travel bug". People are flying more often too. With that, comes the need to miniaturise appliances that we use regularly in order to save space (not to mention that security is also becoming paramount).
Consider a business around travel accessories - for example, high-end passport protectors that are also the correct size to keep a boarding pass and credit cards secure. It's easy to find this kind of product in a simple, plain colour, but many people like to travel in style and pay attention to the finest detail. These kind of people are your ideal customer.
13. Pet accessories
For the same reason that natural supplements are becoming increasingly popular, high-quality pet accessories are, too. Dogs, cats, even rats and ferrets get their share of love by more and more people. These furry critters are part of the family as much as anyone else, therefore their owners want to adorn them with the same high-quality clothing that they themselves wear.
There's your business opportunity. Dog collars, for example, need to be a little more durable than your average t-shirt.
Tip: If you can handmake unique and - most importantly - durable dog collars, you'll fill a niche where people are already looking for a product.
14. Interpretive art
There are some pieces of art that everyone knows. The Mona Lisa, Michelangelo's David, so on so forth. But there's also more culturally relevant art - Take album art, for example.
If you have a talent for art and your own way of painting, drawing or designing, take your own style onto cultural images. Imagine the cover art for the Beatle's 'Abbey Road' in the style of a Van Gough masterpiece.
Blending two ideas together like this can be a great business opportunity, as well as a way for you to express your talented side.
15. Pixel figurines
Anyone who has ever owned a video game console is familiar with the beautiful world of old-school pixelated games. 8-bit Space Invaders, for example.
These are very simple yet iconic shapes that many people, all around the world know.
How can you turn these shapes into a business?
Take them off the screen, into real life. A few simple wooden cubes painted the correct colour and glued together, and you've created a pixel-accurate rendition of Mario, jumping over a hole on his way to rescue the princess. 
Tip: Prior to creating and selling, make sure to research the copyrights matters first.
To conclude
When thinking about your new exciting business idea, don't forget to quickly establish all of the complementing products you might need.
In the case of packaging, don't look any further - visit our shop and design your branded boxes, paper bags, poly mailers and tissue paper in a few minutes.