Is a Subscription Box Service a Good Business Opportunity?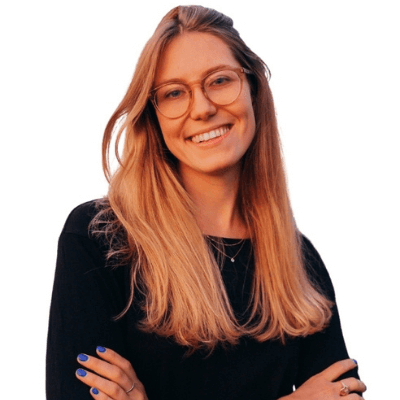 Aleksandra Owczarek | 5 min read
Subscribe to stay updated
Great!
You're now subscribed!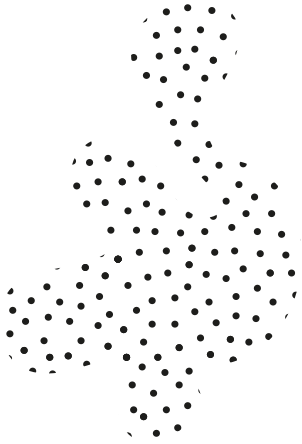 If you are trying to find a new business opportunity, a subscription service might be exactly what you are looking for.
A few years back, subscription box models did not exist as we know them today. The subscription model existed as a very basic concept. It was the most popular with magazines, where readers would receive the magazine they were subscribed to straight to their homes on a monthly basis.
Subscription services provided a solution to customers; they didn't have to worry about buying products that they regularly purchased.
Then along came Netflix…
Netflix not only changed the business of renting movies, but also the subscription model. Before they became the kings of movie streaming, Netflix began as a subscription service where DVD movies were sent to your home. Pretty similar to magazines don't you think?
But the subscription model has obviously changed quite significantly.
How did subscription boxes come into existence?
We know that subscription services were a thing before the internet. But what about subscription boxes? Well, they also existed! Subscription box options were offered most commonly with wine and books, but something changed around 2010.
Around this time, the concept of a subscription box met the internet, and things took a wide turn.
Companies like Graze and Birchbox came in and gave the model a new meaning — no longer was it just an idea centralised around the principle of 'recurring billing' — the subscription business model had become a completely distinct concept altogether.
Other companies began picking up on the trend and began to enter the competition, offering customers a new way of consumption in a wide range of industries. Entrepreneurs stumbled upon the finding that people were interested in purchasing beauty products, food items (like meal preps), self-care subscription boxes and products for their pets. New brands were born, offering these products in a new and more convenient form.
"As a business owner, you have to think what will make your subscription worth renewing" - nomadcoffeeclub.com
Take a look at how popular subscription boxes have become!
What makes the subscription box services so popular?
People that become interested in subscription boxes do so for several perks:
Subscription Boxes are convenient 
This is a pretty obvious one, although a very big one. As a customer when you have to constantly be buying products you regularly need, it becomes a burden and time-consuming. Take for example Bark Box:
Bark Box subscribers receive a monthly box full of goodies for their pets. The best part is that the box can be customised to your pets' likes and needs. Talk about having a spoiled dog, huh!
In addition to having pampered pets, you also have the benefit of having your pet's food delivered to your home. Imagine having a large dog and having to buy (and of course carry) a bag of food that weighs well over 25 kg every month. Subscriptions put an end to that misery.
Every subscription box has the chance to be unique
Customisation is an essential component of subscription boxes. This way, you are able to get to know your customers better and create a box with the most appropriate products for their needs. Take for example Dollar Shave Club:
Dollar Shave Club was the one to take the meaning of subscription boxes to another level. They identified a market, shaving. People shave constantly and are therefore in need of new razors on a continual basis. Not only that, but they gave a solution to the pain of having to buy this product persistently.
When you subscribe, you take a little test where you give details about your shaving routine and you've easily created a customised box for your yourself that caters to your needs. The customer also has control over how often they want to restock their products.
When it comes to customisation, another great example is Graze:
Graze offers an easy solution to healthy snacks delivered to your doorstep. When a user subscribes, they take a test to express their likes and needs in their snacks. After they receive a box, subscribers take a survey to evaluate the snacks they receive in order to receive even better ones in the next box.
This continuous communication with the customer creates an ongoing customisation to provide them with their expectations in every box. Customers get new things according to their needs, therefore being surprised every month.
Hint: Listening to your customer is key to improve customer retention rates. Check out what other subscription box owners are saying
Your customers can save money on products they love 
When people like a particular product, they are regularly browsing for new trends or new products in the industry in order to keep up. This is especially true in the beauty industry and buying new cosmetic products can be tough on the wallet.
This is why there are so many beauty subscription boxes out there. One that stands out is Boxy Charm. This brand offers a monthly box of 4 to 5 full-sized products valued in over $100 for just $21 and offers pac.
Looks like a pretty good deal!
Chance to enjoy fun and new products
And while we're talking about the individuality of subscription boxes, it is worth to also talk about the fun side they can have. Subscription boxes also attract to a niche of customers that are looking for entertainment and a chance to have fun. Take a look at Finders Seekers is one of such extremely original ideas.
This is the perfect box for game lovers. Subscribers receive a new box every month, where the players receive mysteries they have to solve. The gaming experience is provided by mixing the old-school riddle-solving with an online platform called "Find". When you log in to the platform and solve the mystery, the company provides you with a mysterious reward.
Sounds like fun, doesn't it?
Another subscription box that is taking over households is KiwiCo
KiwiCo creates monthly subscription boxes for children that are tailored to every child's age and likes. Each box contains age-appropriate projects for kids to learn and have fun. Not only that, but they keep educational themes surrounding the STEAM model (science, technology, engineering, art, and math). 
This differentiates them from other subscription boxes for kids out there. KiwiCo's offered a solution for parents who want to entertain their children, but also want them to learn something without the hassle of having to come up with things to do at home.
Better from a business perspective
Starting a subscription-first business opens up a lot of opportunities, particularly when it comes to securing a competitive advantage. 
The main benefits of the subscription model include being able to predict revenue more easily, maintain higher average customer LTVs, forge stronger customer relationships and, down the line, secure higher valuations due a more stable track record.
How do I establish a subscription box service?
Being an entrepreneur is a lot of fun, but also a huge responsibility.
Subscription boxes may be a great new business to start for the up-and-coming entrepreneur, but there are several things to be mindful of.
You have to keep in mind that your customers will be expecting a new experience every month. This is why the most important aspect is to create a subscription box idea that targets products or services that will allow you to keep surprising your subscribers every month. 
" I would advise anyone considering entering the subscription box service to fully research the category they are considering to make sure they have a differentiator." - mysubscriptionaddiction.com
If you're thinking about undertaking the subscription box journey, take a look at this list of subscription box ideas that have yet to be created.
Consider using a subscription box platform
Just like with other e-commerce businesses, you should be able to provide your customers with a fully functional website that suits their needs in the buying process. Although, keep in mind that as a subscription service, your customers will basically be recurring customers. 
That being said, your website should work in a different way than a normal e-commerce business. But don't start sweating, there is a solution to this.
Just as Shopify exists for normal e-commerces, platforms exist for subscription box businesses. You can use the platform services of Cratejoy or Subbly, and they will take care of all of the complicated website things for you. 
It's important to note that the needs of subscription-first businesses are quite different from their traditional counterparts. Generally speaking, the more functionality you have in one place (i.e. in one platform, rather than through a mix of platforms and third-party plugins) the easier it will be to grow. Not only will your business be more technically stable, but you'll see your costs decrease significantly — sometimes by as much as a few hundred per month. 
What about pricing and business model?
It is best to observe and define your potential competition prior to setting up your business.  Map out where they stand in the strategy and pricing game and how you plan to compete with them.
Find out if there's price discrimination being installed in the market and what seasonal sales are worth considering according to your subscription box model. Again, analysing your competition is key. 
Another important element of your ecommerce business model will be the shipping options. Free shipping is a popular solution in the subscription box industry. You might want to consider the viability of this and evaluate whether to include it in your pricing strategy.
When establishing a subscription-based company, you should also mind the tariffs and regulations of countries that you wish to target. Some countries have very strict policies and you will definitely need to acknowledge them beforehand. As an example, if you wish to import products from the U.S. and send them to customers in Europe, you might want to read a guide article about importing.
Does the design of the box matter?
If you are interested in establishing a subscription box service, you need to give a lot of thought to your packaging design.
Most of the subscription boxes are cardboard-made. The reasons for that are the cheap price of that material, the possibility of customized imprint and a good durability-to-price ratio.
In some of our articles, we have mentioned subscription boxes as a source of design inspiration. Take a look at some of them below.
A subscription box should be a part of the user experience. Hence, the unique design will be crucial.
As you can see, some companies prefer plain, kraft cardboard - our Eco Mailer Box. If you plan to open a subscription box company that sells upscale products - handmade jewellery or clothing - your packaging needs to speak the same language as the items you sell. In that case, we can help you with our Eco Color and Full Color Mailer Boxes.
Summary
A subscription box business model is a very reasonable way to start an entrepreneurial career. If you come up with an original idea, you are halfway there.
Find out how Packhelp can become a part of your company - see our range of products.