Packhelp is teaming up with 5 emerging European designers
Magda Sowierszenko | 5 min read
Subscribe to stay updated
Great!
You're now subscribed!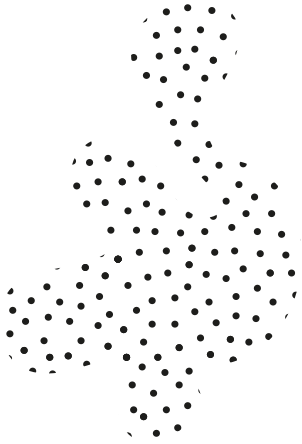 In a world that has become increasingly connected, a search for regional and local identity is emerging. Searches for "local businesses" have grown by more than 80% year over year- including searches like "support local businesses". Moreover, 63% of global consumers are ready to spend more on local products with a traceable origin.
Is there a better medium to showcase the local flair of a product than packaging? 
Let's celebrate small businesses and diversity! 
To mark Packhelp's recent expansion into five European markets, we've teamed up with great designers to create unique, locally-inspired packaging designs. We know first-hand how important it is for small businesses to highlight their local identity to help them stand out from the crowd.
We've chosen five artists from Germany, Spain, Sweden, Romania and The Netherlands and given them complete freedom to design their own packaging motifs. The result? They've created ready-to-use packaging designs that are chic, modern and relatable to the cultures they represent. 
"We wanted to pay homage to local brands and their diversity with this project. We chose to work with artists who aren't packaging design specialists, to really show the artistic side of packaging. We asked them to create locally-inspired artwork, which was later overlayed onto our packaging designs," explains Katarzyna Szczęsna, Creative Director at Packhelp. 
Meet the (local) designers and their artwork
Let's meet the great designers who accepted our invitation to try their hands at packaging design. Give it up for our Packhelp Design Pack: 
Christine is based in Berlin. She studied design in Germany and Israel. Her illustrations appear in various well-known magazines and newspapers worldwide, including; The New York Times, The Guardian and The Washington Post. She also creates graphic designs for advertising. It might not come as a surprise, but Christine is a big fan of illustrated packaging- especially vintage. She also adores the design of some Japanese and Chinese packaging. 
Inspiration: "I wanted to show a communal feeling of belonging together in a country that is becoming less and less homogenous"
Cinta is an illustrator living in Valladolid, in the north of Spain. She enjoys telling stories through her art. Her work is mostly focused on people and trying to highlight that life should always come with a fun side. Her work is fresh, optimistic and bubbly, yet her designs often appear simple. She works with the agency Pencil Ilustradores where she has had opportunities to produce illustrations for various magazines and newspapers.
Inspiration: "In my design, you can see geraniums, which is my favourite plant that takes me back to my childhood days in Andalusia"
Jens is a Stockholm based, award-winning graphic designer and art-director with over 10 years of industry experience. Former Art director at the notorious design agency Snask and a 2004 Hyper Island alumnus. He strives to create expressive and ambitious visual concepts within the fields of branding, packaging, typography, still life photography, print design and digital environments for both small and big businesses. 
Inspiration: "I think I was trying to create something that was compelling to me, with the trust that it's going to be compelling to others"
Britt is a designer & teacher based in Holland. Currently working with Active Collective and as a part-time lecturer at Amsterdam University of Applied Sciences. She's focussed on creating digital experiences, from visual identities to innovative tools, and passionate about art. Her illustrations are very colourful, cheerful and feminine. Just recently she has opened her very own Etsy shop where you can purchase some of her artwork. 
Inspiration: "This design is inspired by the nature surrounding my home, all the flowers and city life that coexist together"
Sebastian is an illustrator and designer from Romania, currently based in Bucharest. A former creative resident at Fabrica, his work has been featured by prestigious design magazines like It's Nice That and Address Magazine. His work includes brands like Google, Levi's, United Colors of Benetton, Carpisa, Nestea, and the Romanian Cultural Institute.
In 2018 he was awarded a Certificate of Typographic Excellence from Type Directors Club New York.
Inspiration: "The rhythm of the composition, the colour palette, and the symbolism: these elements dictate the tone of voice of the design. I created a pattern that is cheerful, easy to understand, and inclusive"
Ready, steady ... customize! 
Artwork prepared by these designers has already been added to Packhelp's virtual editor and can be further customized by anyone, including you. Better yet, you will find their designs as simple, ready-to-use box templates. Easy! 
On each of these templates, we've saved you space to add extras, like your brand logo, tagline or social media tags. Maybe you'd like to add other imagery, like certificates that guarantee the locality and uniqueness of your products- an EU Eco symbol, or a Fairtrade symbol for example.
Once you're done, you can purchase your brand new locally-inspired packaging, like you would any other on-line purchase. Simply click 'Add to Cart,' at the bottom of the page and your design will be waiting for you. 
Stay creative with Packhelp Studio
Packhelp Studio combines the best of design and packaging. Our virtual editor makes designing packaging not only an easy experience but also a fun and creative one. Try it for yourself- there's an artist in all of us! 
Choose from a variety of styles, patterns, and fonts, to create the perfect packaging design and put your local business in the spotlight.