How to find the best alternatives for plastic packaging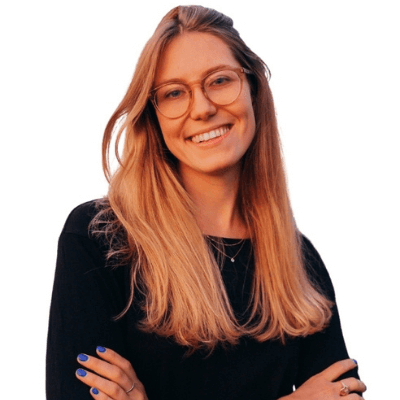 Aleksandra Owczarek | 5 min read
Subscribe to stay updated
Great!
You're now subscribed!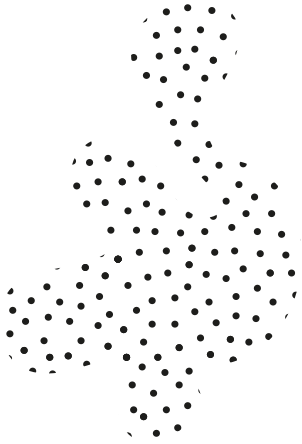 Every year more than 300 million tonnes of plastic waste is produced around the world. 
The vast majority of which is single-use, non-compostable plastic that winds up in landfill or in our oceans. 
It's vital that we reduce the amount of plastic waste in the world both - on the individual and company level. 
Plastic-free packaging will not only benefit the environment but also appease the growing number of environmentally conscious consumers.
That's why we've put together this article on the best alternatives to plastic packaging. 
You'll also see:
The benefits of paper packaging

How to replace plastic with paper in your packaging

The indestructibility of plastic

Bio-plastic alternatives

Finding multiple uses for plastic
Switch from Plastic Packaging to Paper Packaging
The average lifespan of plastic is anywhere between 450 to 1000 years. 
The average lifespan of paper? 
Four weeks.
Pretty damning evidence that paper packaging is a better alternative to plastic packaging.
Cardboard (e.g. kraft mailers) is the most common form of paper packaging.
The most popular types of cardboard boxes are:
These boxes serve a variety of products for companies of all shapes and sizes. 
Whether that's for jewellery, clothing, books, electronics or any other product, boxes are an ideal alternative to plastic packaging.
But what are some of the other benefits of paper-based packaging?
Plastic takes a really, really long time to decompose
We cannot stress this enough.
In 1992, a shipping container filled with 28,000 "rubber" duckies fell into the ocean somewhere between Hong Kong and the United States.
The duckies have been dubbed the 'friendly floaties' but there's nothing friendly about plastic waste in the ocean.
Source: The Sun 
People have found them washed up on beaches all over the world having travelled extreme distances in the process. They've faced blistering conditions in the Arctic and yet come away unscathed on beaches thousands of kilometres away. 
An unfathomable amount of plastic waste winds up in our oceans each year, harming marine life and disrupting the food chain of the ocean.
The stubbornness of these little duckies goes to show how hard it is for plastic to decompose. Conversely, the duckies were all packed in standard cardboard boxes which began to decompose the moment they made contact with the saltwater. 
Finding sustainable alternatives to plastic packaging is vital for the environment and shows why cardboard needs to be the basis of your packaging.
Paper is more sustainable than plastic
The major benefit of cardboard boxes is their recyclability. Consumers can make their purchase knowing that the packaging can be disposed of responsibly in the recycling bin. 
But the buck doesn't stop when you throw your cardboard packaging in the recycling bin. More often than not, that recycling is repurposed and used again for other cardboard packaging or boxes.
"That's all good, but don't you have to cut trees to create paper packaging?
This is where responsible sourcing comes in.
Kuyichi, an organic denim clothing brand, chose Packhelp's paper mailers with double sealing strips. The bag is sturdy, reusable (e.g. for returns), and FSC-certified, which means the paper is responsibly sourced.
Kuyichi's approach to fashion and fashion packaging is circular, which means they put special emphasis on recyclability.
At Packehlp, we have a range of packaging options that are made from recycled materials. These recycled boxes are perfect for a range of products and offer the same quality as a regular box.
Packhelp has just launched our Eco Initiatives to help brands like yours become more sustainable. Click here to find out more.
Sustainable is in
Millennials are at the forefront of the sustainable movement that's changing consumer behaviour for good. 
From free-range meats to vegan clothing, millennials are leading the way in shaping a sustainable world with their lifestyle and behaviour. 
A recent study found that 61% of millennials would be willing to pay more for sustainable products as opposed to 55% for Gen X and 46% of baby boomers. This trend indicates why brands like yours need to be offering more sustainable packaging options for your customers.
Paper-based packaging is the eco-friendly alternative that will satisfy your growing number of demanding green consumers.
Packhelp has partnered with One Tree Planted to help reforest the planet. We calculate the number of trees you can plant based on your order quantity.
Use paper to replace plastic elements from your packaging
You've made the switch to paper packaging with a beautiful custom box, but that doesn't mean all the plastic has been removed from your packaging. 
Packaging tape is an integral part of your product packaging. It secures your valuable goods and ensures it arrives at the destination the same way it left your shop or warehouse. 
But many tapes are plastic-based, and therefore end up in landfill, just like most single-use plastics.
Switching to an eco-friendly alternative like custom kraft tape will ensure your product's sustainability. Kraft tapes are made with either natural brown or white paper covered with natural glue. 
Double wrapping products with plastic is another unnecessary use of plastic. 
You've probably witnessed bad packaging for yourself when you've ordered something online and you had to tear through layers of plastic just to get to the thing you purchased.
Source
Switch out that plastic to a sustainable alternative like custom tissue paper. The change will not only lower your carbon footprint but likely add to the unboxing experience for your customers. 
Plastic Alternatives
Most plastics are petroleum-based. This form of plastic is the kind we've discussed that can take upwards of 1000 years to decompose.
Developments in science and technology have enabled the production of a variety of bio-plastic alternatives. 
Bio-plastics are less damaging to the environment because they're made from natural materials and compose at a much faster rate.
No doubt a step in the right direction but this has to be taken with a grain of salt. 
Why?
Bio-plastics still require huge amounts of energy to produce which in itself is damaging to the environment. They will also only compose efficiently in an industrial compost site, meaning you can't just bury any bioplastic in your backyard compost. 
Despite the drawbacks, the environmental benefits of bioplastics are huge. 
At Packhelp we have a range of eco-friendly products to help brands like yours become more sustainable. Click here to get a quote!
Some common forms of these bioplastics are:
Starch-based plastic:

Corn and potato starch are commonly used to create starch-based plastics and are popular because they're cheap. Starch-based bioplastics are used in the medical industry for the production of capsules and in other commercial applications when blended with other bio-polyesters.
Cellulose-based plastic:

Cellulose

esters and derivatives are used to produce cellulose-based bioplastics. 
Bagasse:

Bagasse is a dry fibrous byproduct of sugarcane. Leftover sugarcane stalks are collected and pressed using high temperatures. Bagasse based products are commonly used for food packaging.
Protein-based plastic:

Wheat gluten, soy protein, milk and casein are also great sources of producing bioplastics. 
Here are some bioplastic packaging examples: 
Bio-Poly Mailer
Shipping mailers are a popular packaging solution. They're lightweight, durable, waterproof and cheaper than boxes.
The preferred choice for fashion labels, shipping mailers are great for sending a wide range of products.
So what's the downside? Shipping mailers are made using soft petroleum-based plastics making them incredibly difficult to recycle.
Fortunately, there's a sustainable alternative in bio-poly mailers like the one above. Bio-poly mailers offer the same reliability as regular shipping mailers but they're made using plant-based plastic as opposed to regular PET.
Coca-Cola Plant Bottle
The push for sustainability affects even the big players. Coca-Cola has pledged to make its global packaging recyclable by 2025.
One such way in achieving this goal is the introduction of a bioplastic bottle called - The Plantbottle. The Plantbottle is primarily used for Coca-Cola's water, soft drinks and juices.
The bottle replaces roughly 30% of the petroleum used in the production of PET bottles but the company is exploring new technology in the hope that one day the bottle will be made from 100% naturally sourced materials. 
Vegware Bagasse Tableware
Food and drink tableware that's made from reclaimed sugarcane. Suitable for both hot and cold foods, Vegware manufactures polystyrene materials made from sustainably sourced materials.
Source: Vegware Facebook
Some would argue that the downside of paper in food packaging is that it's more frail than plastic. The natural bagasse fibres provide economic and sturdy tableware that is more reliable than paper plates but far less harmful than regular plastic.
Finding multiple uses for plastics 
Despite the fact it's bad for the environment we still rely heavily on plastic in our everyday lives. 
You'll use it first thing in the morning and just before bedtime every day when you brush your teeth.
It's in every supermarket you visit keeping the produce we eat fresh. It's in hospitals, cars, movie theatres, train stations -  basically plastic is everywhere.
It's impossible to find alternatives for all of the plastic in the world because we rely on it so heavily. 
But there are ways to make better use of the plastic we use. 
Finding multiple uses for plastic will prolong its expected lifecycle and decrease its likelihood of winding up in a landfill or the ocean. 
In this section, we'll highlight some innovative multiple-use examples: 
Crochet Plastic Mats 
The team of 1 million women have made an awesome tutorial on turning old plastic shopping bags into sleeping mats for the homeless.
Seldom reused, the Australian company states that over 4 billion plastic bags are disposed of annually within Australia alone. 
Source: 1 million women
The tutorial demonstrates how plastic bags can be melted down into plarn (plastic yarn) and repurposed into sleeping mats for those who really need them.
Within the tutorial blog, they also showcase the charities that are accepting these crochet plastic mats for those who really need them.
It's clever ideas like these that are helping rid the planet of single-use plastics.
Filabot
Filabot is an innovative company that found a way to convert existing plastics into plastic filaments used by 3D printers. 
The idea was conceived when the company realised the offcuts from other 3D printing projects were just going to waste. By creating a machine that repurposed these offcuts Filabot created zero waste.
The Filabot machine can be used with all kinds of plastic. This kind of ingenuity not only helps reduce plastic waste but highlights the benefits of multiple-use. 
Keep Cup
The age-old environmental movement - Reduce, Reuse, Recycle, is as important today as when it was first conceived. 
Reuse can be as simple as changing up an old classic.
One such example is the reusable coffee cup which has become the new trend in coffee-loving countries like Australia. 
Reusable coffee cup producers like Keep Cup, have played their role in decreasing the amount of plastic waste that winds up in landfill.
It goes to show that you don't need to reinvent the wheel to implement your own plastic multiple-use strategies.
Final words
Plastic packaging is slowly killing the planet. This indestructible, overused material is clogging our oceans and killing our wildlife. 
We all need to be doing our part to reduce the amount of plastic waste we produce both at the individual and company level.
Switching out plastic for paper alternatives is a positive step in the right direction but there's much more that can be done. Paying close attention to new technologies and rethinking how to use plastic is also vital in doing your part. 
If you enjoyed this article click here to read more about the role of sustainability.