24 Eco Friendly Packaging Examples that Benefit your Brand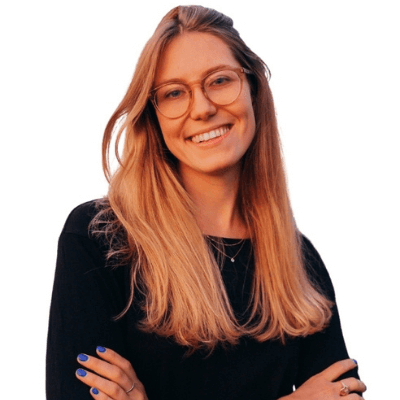 Aleksandra Owczarek | 5 min read
Subscribe to stay updated
Great!
You're now subscribed!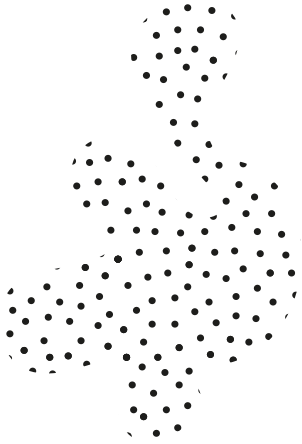 Every year, more than 2 billion tonnes of waste winds up in landfills around the world.
To put that into perspective - The Eiffel Tower weighs a little around 10,000 tonnes. Meaning, we're producing the waste equivalent of 200,000 Eiffel Towers. Every year.
The sheer volume of waste and its effect on the environment has prompted a push for eco-friendly packaging across all industries.
This article will dive headfirst into some awesome eco-friendly packaging examples that will inspire you to start your own sustainable journey. 
You'll also see:

The benefits of Eco friendly packaging
First and foremost, eco-friendly packaging is good for the environment. It involves the use of alternative, recyclable or biodegradable materials that create less pollution during production. 
It's also sustainable.
Eco-friendly packaging materials decompose quicker and more naturally than traditional packaging materials.
Introducing sustainable packaging to your business will do the environment a favour by lowering your carbon footprint.
There are several ways to lower your carbon footprint with eco-friendly packaging:
Use fewer materials

Sourcing alternative materials

Finding multiple uses for your packaging

Improving practices, i.e. delivery, storage, waste disposal
Eco-friendly packaging is the popular choice amongst the modern consumer. Millennials are particularly conscious of the consequences that their purchasing decisions have on the environment. 
By conveying your environmental awareness, you'll win the hearts of consumers. As well as profit through the green marketing of your product packaging. 
We hope that by reading this article, you'll feel inspired to introduce eco friendly packaging alternative to your operations. Gone are the days of unsustainable, wasteful and downright bad packaging! 
We have a range of Eco-friendly products in our range. Click here to get a quote!
Disclaimer:
The sustainable efforts of companies around the world are truly unprecedented. It's led to some innovative packaging solutions that are changing the way we view packaging entirely.
However, you mustn't believe everything you see or read. 
Greenwashing is a prevalent marketing technique. Where products and packaging are made to appear environmentally friendly when in reality, they're not.
Be sure to research as much as you can so that you're making the most informed eco-friendly packaging decisions.
Now, into our 24 eco-friendly packaging examples:
Multiple-use eco friendly packaging
A great place to start our 24 eco-friendly packaging examples. Multiple-use packaging involves finding more than a single-use for your packaging. 
Usually, packaging doesn't serve more than one use past it's originally intended purpose. Creating multiple uses for packaging increases the lifespan of your packaging by decreasing the likelihood it will end up straight in landfill. 
It's also the cheapest way to make your packaging more environmentally friendly. A simple rethink or change in design can create a new use for your existing packaging.  
Check out our examples:
Monday's Child
Monday's Child is an ecommerce brand that produces children's clothing. Their packaging is designed so that it doubles as a dollhouse once the dress has been removed.
With some simple alterations, the box turns into a beautiful dollhouse, serving as a keepsake along with the dress. 
The benefits here a twofold. The packaging's lifespan has been increased, and the buyer gets more value for money with two products for the price of one.
Nut Creative
Nut creative is a company out of Spain that came up with a transportable wine box free of plastics. The box is designed with a handle that allows you to carry your wine to different festivities.
The box can also be repurposed into a construction toy. A simple but effective eco-friendly packaging example of multiple-use.
Source: Nut Creatives
Bee Bright
Bee Bright is the invention of some talented students from Canada. They created a honey jar made from 100% bee wax, which transforms into a candle.
Once the honey is consumed, flip over the jar, and it becomes a candle with the wooden lid serving as a base. A perfect zero-waste example of multiple-use packaging.
Source
Coca Cola VR Viewers
Even the big players are trying to find ways to make their companies more sustainable. A number of companies have introduced this idea of turning their packaging into virtual reality (VR) viewers.
Coca Cola did it with their can packaging. The company added instructions on removable sections which can be assembled so a phone can be inserted.
Repack
Repack is a company that sells packaging that can be sent back after delivery. Once the goods are emptied, the packaging can be folded into an envelop, to be sent back and reused. 
This model works excellently for some products. However, it is slightly limited because it only allows for the transportation of soft goods.
Nevertheless, it's an innovative example of multiple-use and eco-friendly packaging.
Source: Repack
KFC Edible Cup
Another big business example finding ways to become more sustainable with eco-friendly packaging.
Many multinational companies, like McDonald's and Starbucks, are implementing sustainable strategies. And even teaming up on eco-friendly packaging ideas. 
KFC came up with an edible coffee cup that was made to resemble a regular coffee cup.
Although the product was never rolled out, it's still an inventive example of how to find multiple-use out of your packaging.
Hanger Pak
A creative clothing box that turns into a hangar as you unwrap your packaging.
Creating this secondary purpose extends the packaging's lifespan and decreases the chance of it being thrown straight into the garbage.
Another innovative example of how packaging can be utilised for more than a single purpose.
Stafidenios Raisins 
Stafidenios is packaging made for seedless raisins designed specifically for children.
They came up with this eco-friendly packaging, that allows the box to be turned into a play toy after the contents are consumed.
Another simple and fun idea of finding a secondary purpose for packaging.
Source
Employing a less is more approach to your packaging
There's no point investing all of your time and money to create sustainable products if your packaging isn't treated the same.
By the same token, it doesn't matter how green your brand is if you only use traditional, non-sustainable packaging.
There are many eco-friendly packaging options available for your business to become more sustainable.
Employing a 'less is more' approach to your packaging is a great way to convey your environmental message.
Packhelp can help you create your own eco-friendly packaging. 
Take a look at our examples of eco-friendly packaging utilising the less is more approach:
Kuyichi
This Dutch organic denim brand believes in a circular approach to fashion which they call "unfashion". They reject fast trends that necessitate devaluing products after one season, which in turn leads to clothing and packaging waste.
They opt for a more sustainable, long-term approach: creating denim clothing that lasts. And when it's well-worn, it can be repaired.
Kuyichi's packaging needed to be eco-conscious just like the brand itself. So, they chose recyclable and FSC®-certified paper mailers, sturdy enough to be reusable for many deliveries or other purposes.
Here's what the company's Corporate Responsibility Manager, Zoé Daemen, had to say about their sustainable and circular idea of unfashion:
The Humble Co
The Humble Co is a company that produces toothbrushes made from 100% bamboo.
Recently, they experimented with packaging made from eco-friendly recycled polyester from PET bottles. 
The change has obvious environmental benefits, but now their packaging complements their eco-friendly product.
The existing packaging they used was entirely plastic-free however, by creating fully biodegradable packaging, they've better aligned their packaging with their product.
Sheyn
Sheyn is an Austrian brand that sells custom made jewellery. They're the perfect 'less is more' example of how to create memorable packaging with a minimalist, environmental style. 
Using a simple kraft mailer box, Sheyn created incredibly detailed designs in a minimalist style. If you unfold the box, you'll see it creates an image of their Elkie pendant. 

They created this stunning design using a 90% recycled paper box and single colour print. An excellent representation of the 'less is more' principle in packaging.
Spell & The Gypsy
An Australian based fashion label. They pride themselves on their environmental awareness, using a variety of eco-friendly packaging options, like 100% biodegradable cotton retail bags and sustainable mailing bags. 
Their strength is in the sustainability message of their brand and the packaging reflects that message harmoniously.
Origin X Performance
A UK clothing brand founded by Samuel Allsop. Origin X uses bio-poly mailer bags to transport and ship their clothing all over the world.
The bio poly mailer is plastic-free and made from natural resin, making them biodegradable and industrially compostable - an ideal match for a sustainable fashion line like this one.
HP Chromebook 11 Packaging
The HP Chromebook 11 is a great example of conventional packaging that matches the product. The packaging is sleek, simple and easy to open, which mirrored the functionality of the computer itself.
Made from eco-friendly, compostable pulp, the packaging matches the sustainable goals of the company as well.
Brahmaki
Brahmaki is a clothing line made from ecologically-sourced materials and practices. The fashion label implements sustainable practices every way they can, especially in their production methods and choice of materials. 
This sustainable message is reflected in their packaging choice. They opt to order small quantities of our corrugated mailer boxes to meet their needs and reduce waste by over-ordering products and materials.
The boxes are also made from 90% recycled corrugated cardboard and are printed with eco-friendly ink. A classic 'less is more' approach to eco-friendly packaging that perfectly aligns with the product. 
Pangea Organics Bar Soap
Using bar soap over bottled soap is already an environmentally-minded decision because it minimises plastic waste.
Pangea organics took their organic bar soap one step further and created packaging that can grow trees! 
Source: Pangea Organics
Using recycled newspaper and water to mould fibre boxes, they then add tree seeds into the mixture so that you can actually plant your packaging after use!
Learn more about soap packaging here
This is both a super creative eco-friendly packaging idea but is also a great example of complementary packaging to a green product.
Buhbli Organics
Innovation in renewable materials used for packaging is a positive step towards reducing the amount of global waste. Less plastic waste means less pollution in the air from production and less plastic ending up in our oceans and waterways. 
Buhbli Organics is a health and beauty company that produces a variety of organic products. Recently, they changed the packaging of their Himalayan bath salt to a polythene bag made from sugarcane.
Buhbli Organic's change aligned their organic product with a more suitable eco-friendly packaging solution.
Warsaw Saints
Poland-based fashion label Warsaw Saints emphasise sustainability with the long term use and universal designs of their clothing.
The Polish brand create timeless clothing that can be worn by both men and women. Meaning you can share your wardrobes with your partner. 
In 2018, Warsaw Saints became a completely plastic-free company which led to the rethinking of their packaging design and materials.
The decision was made to switch to Packhelp's 90% recycled paper eco-mailer boxes printed with water-based ink.
This 'less is more' approach aligned their packaging with the sustainability identity of the brand.
Innovative and biodegradable packaging
There are several companies and individuals worldwide, who are pushing the limits of eco-friendly packaging.
Advancements in technology and research have led to eco-friendly alternatives, that are changing the way we view traditional packaging. Inspirational companies and individuals from around the world, are finding fully biodegradable alternatives to traditional packaging:
Notpla
Notpla is a combination of designers and chemists on a mission to reduce global waste through innovative, biodegradable packaging. 
The Notpla liner is a water and grease-proof cardboard takeaway box that is made from biodegradable materials.
An impressive example of eco-friendly packaging that's also a great alternative to traditional, single-use plastic containers.
Source: Notpla
Soapack
Soapack is the creation of Mi Zhou, a Candian academic and researcher, who has developed a soap bottle that can dissolve in hot water once it's finished. 
Source: Mi Zhou Design
She writes:
"It is estimated that a single person over a lifetime uses around 800 shampoo bottles. Most of which are just thrown away and pollute the environment taking thousands of years to degrade."
Her creation is exemplary of individuals who are pushing the limits of science to come up with eco-friendly packaging solutions.
Packhelp has a range of biodegradable packaging solutions. Read more about the eco-properties of our products.
Paper Water Bottle
The Paper Water Bottle, has developed a plastic alternative water bottle made from 100% recycled content. It's estimated that more than 8 million tonnes of plastic are dumped in our oceans each year. 
Source: Paper Water Bottle
This plastic kills millions of animals each year, from birds to fish to other marine organisms. Plastic also takes an incredibly long time to decompose - sometimes as long as 1000 years. 
It takes a concerted effort from everyone to create change. Companies like the Paper Water Bottle, are a step in the right direction for re-thinking existing packaging solutions.
Banana Leaf Packaging
More than 40% of all plastic waste is single-use meaning once it's unwrapped. Thrown straight into the bin
The world is facing a plastic pollution crisis, that left untreated, will cause irreversible changes to the planet and our environment. 
There are many eco-friendly packaging alternatives to single-use plastic. 
One supermarket in Thailand switched out all of their plastic produce packaging for banana leaves. The banana leaves can decompose naturally after their use, and of course, there is less zero plastic waste created. 
A simple but effective change like this can dramatically decrease the amount of plastic waste that's produced each year.
Peel Saver
Developed by Yanko Design, eco-friendly fries packaging made from potato skins. The packaging is made from starch and fibre components that are bonded together to form perfect packaging for fries. 
Source: Yanko Design
It's yet another example of how these companies and individuals are developing innovative, biodegradable, eco-friendly packaging.
Hampi Natural Tableware
Is a Dutch company that has developed Tableware made from fallen palm tree bark. The fallen tree park is collected at a palm tree plantation in India and formed together with high temperatures. 
Companies such as Hampi, prevent single-use plastics with biodegradable alternatives. Their packaging is also made from eco-friendly materials to complement the environmental message of their brand perfectly.
Ooho
We may have saved the best for last. Gone are the days of drinking your water; this invention means your water is no longer drunk but eaten! 
Source: Ooho Water
Developed by Notpla, the same company who created the Notpla Liner, they've developed an edible and transparent membrane that can contain water. 
The development is in the early stages, but it's definitely an intriguing eco-friendly packaging solution, that will reduce plastic use. 
In conclusion
Hopefulyl you've been inspired to start your own eco-friendly packaging journey. As you can see, there are infinite opportunities to improve the sustainability of your business through your packaging. 
Whether it's finding ways to get more than one use out of your packaging, replacing traditional packaging with eco-friendly alternatives or implementing less is more packaging, there is a world of possibilities. 
If you want to learn more about custom packaging or you're keen to read more inspiring stories, click here.