What is a packaging engineer and why you should work with one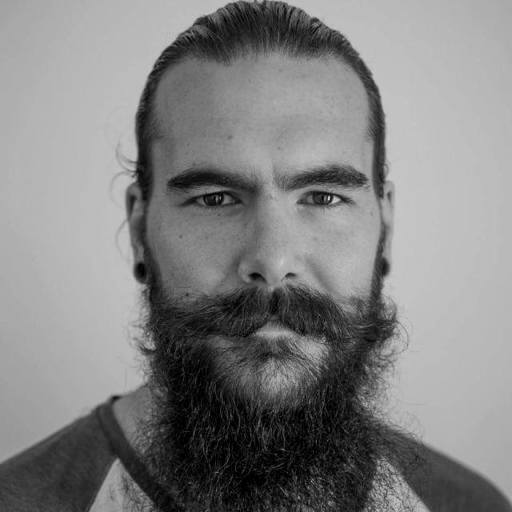 Phil Forbes | 5 min read
Subscribe to stay updated
Great!
You're now subscribed!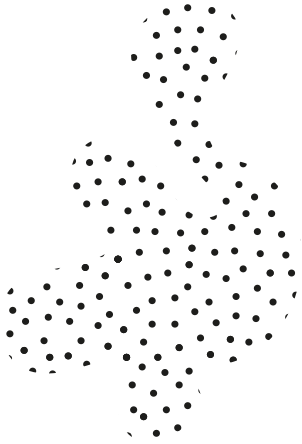 A packaging engineer is a talented and creative individual that's a natural problem-solver, able to reduce unnecessary usage, implement packaging technology and save some money in your brand's production and distribution channels. 
Packaging engineers are an essential part of many packaging supply chains.
They're responsible for ensuring that a product's packaging keeps the product safe, looks good, and doesn't cost more than it should. 
This is done by establishing the most constructive and efficient way to communicate, accommodate and safeguard your products along the distribution chain, from point of manufacture to final consumer. 
But there's a lot more to it than just that. 
In this article, you'll see:
Let's let into it!
What is a packaging engineer?
Packaging engineers design and develop packaging solutions for a variety of products using various materials.
A packaging engineer has interdisciplinary skills that encompass:
And a wide range of other soft skills. 
Packaging engineer consultants work externally, while in-house packaging engineers focus on packaging optimisation internally to a company. 
What does a packaging engineer do?
A packaging engineer creates all types of packaging - primary, secondary and tertiary - with the goal of keeping the products safe in transport, eye-catching to the consumer and cost-effective in the company's process cycle. 
The most important part of a packaging engineer's role is to design packaging that keeps a product safe.
See how Oase used Packhelp to create secondary and tertiary packaging for their D2C brand
Almost anything being transported internationally or domestically needs a packaging engineer to make sure that it's adequately protected. 
Everything from a simple bag of frozen vegetables right through to an army tank needs to be packaged in a way that it's protected from the outside environment during transport. 
And this is the core task of a packaging engineer. 
After security, the packaging that the engineer creates needs to look good. Packaging design is vital to the successful communication of a product's unique selling points (USP). 
Good packaging engineering consultants use form and function to communicate these USPs.  
Finally, another core role of a packaging designer is to maximise the use of space. Excess packaging means you pay more for your packaging supplies and delivery also costs you more. 
That being said, on a larger scale, packaging engineers are also able to design and develop packaging standardisation.
This is essentially one packaging solution, (for example, a box) that can fit multiple products. 
See how Coco & Eve use packaging standardisation over their product range. 
This is beneficial to a company as it means the company uses more of one size box (and can buy in bulk) rather than fewer numbers of 2 different sized boxes. 
A packaging engineer must also take into consideration how the packaging will be made. If using corrugated cardboard, the flat cardboard design needs to be able to be die-cut and either printed digitally or offset. 
If the flat cardboard boxes are to be assembled by hand, the assembly process must be efficient. If they're assembled by machinery, the packaging needs to comply with the machinery's capabilities. 
Let's go into a little more detail, but also take an all-encompassing look: 
What are the day-to-day tasks of a packaging engineer?
New product development
As soon as a business decides to implement a new product into their range, a packaging engineer's job begins. 
Once the initial prototype of the product is launched, the packaging engineer needs to collaborate with other teams and develop the appropriate packaging. 
See our case study on how Raylo used Packhelp Pro's Packaging Engineers to reduce their packaging costs. 
A packaging engineer job description may look like:
The points above are some of the most common tasks a packaging engineer will face in developing a new packaging solution. 
But packaging engineers don't just create solutions from scratch.
Value engineering
A packaging engineer needs to do all of the tasks mentioned above, but also reduce packaging costs where possible. 
Many packaging engineers inherit outdated packaging designs from other engineers or simply need to update a product's packaging for branding reasons. 
The 'better done than perfect' mentality often leads to many packaging solutions being implemented without too much consideration of the company's financials or supply chain. 
So rather than asking 'what can I add to make this better', a packaging engineer often asks 'what can I take out?'.
This is commonly known as value engineering. 
Value engineering, otherwise known as packaging science, presents a wealth of opportunity to a company that's wanting to save money on its packaging. 
Once a product has been on the market and passed the test of being used in the real world, packaging engineers can then reassess the solution and see if costs can be saved by either packaging standardization or fine-tuning the design of a product's packaging. 
Problem-solving
As a packaging engineer works with multiple stakeholders over multiple levels, there are many people that an engineer's solutions need to satisfy. 
For example, a production manager may need a flat-packed box to have fewer parts so it's quicker to assemble and fold. It's up to the packaging engineer to create such a solution. 
See how We Are Knitters used space-optimised packaging for their subscription box service
Problem-solving is the core skill used by engineers when value engineering and using packaging science to try to find operational cost savings. 
Why you should work with a packaging engineer
Whether you're a large corporation or a small to medium enterprise, there's one reason that you should work with a packaging engineer:
Packaging engineers help your business save money by focussing on quality and efficiency. 
Whether you sell high volumes of a single product or have hundreds of thousands of unique SKU's, a packaging engineer can help save your business considerable amounts in operational costs. 
Packaging engineers are able to identify cost-reduction opportunities throughout your entire supply chain. They stay on top of industry trends, like materials technology, packaging science and distribution methods to keep your brand competitive. 
Such technology may include:
A packaging engineer also helps your brand create packaging that's visually appealing to your end customer. 
This can be luxury primary packaging that echoes your brand's values or a tertiary packaging in the form of a wooden crate that ensures whatever is inside is utterly unharmed.
See how BMW Poland used Packhelp to create high-end event packaging
Whatever the reason, a packaging engineer's focus is to add value to the role packaging plays and make your packaging a visual marketing channel. 
Simply put, a packaging engineer ensures that you avoid bad packaging design and that your packaging compliments your product, as well as your brand's values. 
Packaging engineer considerations
Are you trying to add some value into your own packaging, or source a packaging engineer yourself?
Tell us what you're looking for in a value-engineered box
Here are a few questions that packaging engineers regularly ask themselves in order to create the best possible solution:
Effective packaging engineers take a comprehensive approach to the role that all forms of packaging play across your entire distribution chain. 
Packaging engineers in the world of ecommerce
With ecommerce and online sales becoming the new norm for many retail brands, the role of a packaging engineer has changed considerably.
Now, secondary packaging also needs to look good as well as keep the product safe, in order to create a quality unboxing experience. 
See how Concrete Jungle create a world-class unboxing experience
This means a packaging engineer needs to work closely with design and marketing teams in order to create a packaging solution that makes a lasting first impression on an online buyer. 
Well-engineered packaging accommodates for the ecommerce business model, as well as ecommerce business owners that use third-party fulfilment centres. 
Weight-reduced packaging and volume-reduced packaging means that young ecommerce companies don't have to store large, heavy volumes of packaging, should they decide to buy in bulk. 
Furthermore, packaging standardisation in the form of custom-sized boxes means that there are many mass-produced box sizes that can be custom printed quite easily. 
This helps small brands use the power of custom packaging at an affordable level with the options of scaling up as their brand grows. 
Packaging engineers and sustainability
An often-overlooked role of packaging engineering is to ensure that the solution meets the environmental policies of both the company and the law. 
This is comprehensive and begins at the sourcing of raw materials, all the way through to safe disposal of the packaging. 
Many large corporations like H&M have implemented packaging that has a second use, or packaging that's made from renewable sources as an attempt to resonate with their audience. 
See the role that sustainable packaging plays for Aleks Ko
That's because many millennials are now starting to be concerned about the effect of current consumption levels on the environment. 
An effective packaging engineer defaults to using sustainable packaging. 
This can be done by using ethically sourced materials but also working the principles of reduce, reuse and recycle into the packaging design. 
However, it's important that both product and packaging doesn't sell itself as something that it's not, and avoid greenwashing.
Leverage the savings of effective packaging engineers
You've just taken a relatively deep dive and seen what is a packaging engineer and what does a packaging engineer do. 
Now it's time to pull the skills of a talented packaging engineer to use for your brand. 
At Packhelp, we have a team of experienced packaging engineer consultants that can help you save money. Whether it's revising your current packaging design, starting something from scratch, or expertise and resourcefulness can put more money in your back pocket on an ongoing basis.