12 Small & Medium Subscription Box Companies Who Have Nailed Instagram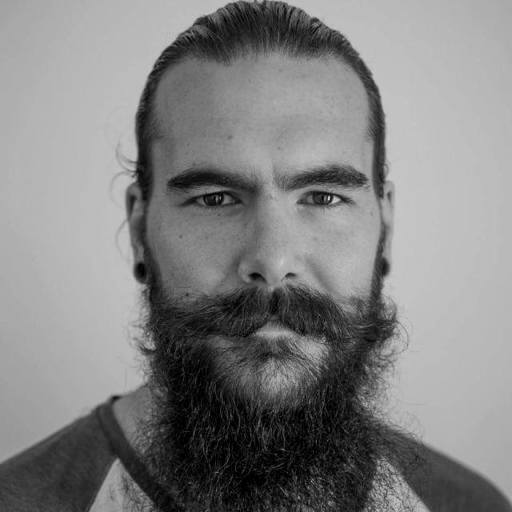 Phil Forbes | 5 min read
Subscribe to stay updated
Great!
You're now subscribed!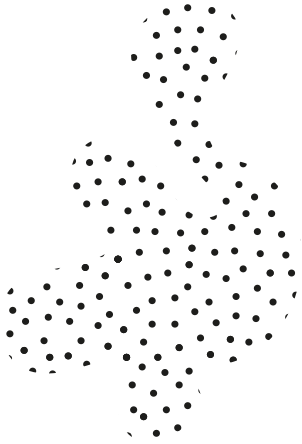 Instagram is no longer the photo-sharing app it has been before.
With almost 1.1 billion active users, it has now evolved into a marketing platform thousands of brands use to reach their audience and promote their products.
And among those businesses, there has recently been growth in the number of brands that provide subscription boxes.
These are mostly small and medium brands that have amassed a considerable following on the photo-sharing platform and are using innovative and interesting promotional strategies to reach their customers.
The concept of subscription boxes is very simple and has been around for a while: you pay a recurrent fee and get a box at your doorstep containing a niche selection of products.
More often than not subscription boxes are monthly, but the frequency can vary per business or product.
This simplicity of the ordering process, coupled with the possibility to easily explore new products has resulted in a new wave of subscription box popularity over the past few years.
From cute stationery to skincare products, subscription boxes are the best way to shop especially if you feel passionate about something.
In this article, we've decided to take a look at how 12 of these small and medium businesses use Instagram to promote themselves.
From the quality of visuals to engaging with customers, we are breaking down what makes their social media strategy effective.
Take a look at Packhelp's range of Subscription Box Packaging Solutions
The first subscription box company we want to take a look at is Birchbox, specifically the account of their UK branch.
Birchbox specializes in beauty products.
Here's how it works: after you register on the website, you need to fill in your beauty profile.
After that, the company sends you a box with 5 pieces of personalized travel-size skincare, hair care, and makeup products every month, as well as tips on how to make the best of the products.
The brand uses its Instagram account to not only drive its audience to subscribe to monthly boxes but also to share useful and engaging content.
The company invests in crafting high-quality images and visuals, includes compelling and informative captions, uses relevant as well as brand hashtags, collaborates with other creators, and shares user-generated content.
Story quizzes, reelz, IGTV videos showcase that the brand keeps an eye out for current social media trends and uses them in their Instagram strategy.
The brand also uses the platform to share customer feedback and to provide support, which increases trust in them. 
WatchGang is quite a unique and unexpected subscription box in that for a fixed amount of money, every month you are going to receive a carefully picked high-end watch you get to keep!
Apart from this, every week the company picks one lucky user who'll win a Rolex or a TAG, both famous names in the world of watches. 
The product of WatchGang is aimed at people who value high-end accessories, and this reflects in their Instagram feed aesthetics.
Dark colours dominate the palette, giving the company a solid and expensive look, showing the audience how much emphasis the company puts on quality, from the product itself to the watch packaging and included accessories. 
Unboxing videos, photos, and clips of subscribers in different settings, tips on how to take care of the watches, introductory posts about the brands WatchGang works with - these and other content types create a conversation between the brand and its audience. 
Apart from this, every Friday is a giveaway time, when the brand goes live and shares the lucky TAG and Rolex winners of the week.
Like many other industries that don't have brick-and-mortar locations, the online spirits market has grown during the last year.
Winc has been one of those brands.
It is a subscription box for wine lovers and offers a unique way to taste the world's wines right at the comfort of your home.
Design and order your customised Wine Boxes with Packhelp
Every month, the team of Winc hand-picks 4 bottles of wine based on your preferences.
The brand's Instagram approach is a combination of elegance and fun.
From carefully curated visuals and customer reviews to dog photos, memes, and movie clips, Winc seamlessly merges different approaches to appeal to different customer segments.
The yellow-pink colour palette that dominates the profile creates a light and summery mood while creating a recognizable Instagram identity.
The brand uses Instagram not only for sales but for a variety of other reasons.
Here are some of them:
Educating the audience about different wine types;

Giving some pro tips, attracting attention to the issue of sustainability;

Engaging with the customers, and sharing their opinions. 
Through all of this, however, the company maintains its brand identity intact and doesn't compromise its voice.
Take a look at the interesting world of Wine Label design
As you've probably guessed from the name, UniversalYums offers subscription boxes for foodies.
Every month, subscribers receive a carefully curated box filled with snacks from a specific country (Taiwan, Greece, China, etc.) alongside a country booklet and some other bonus items. 
Browse Packhelp's range of customisable Food Packaging
UniversalYums is a great example of how a brand with a seemingly simple idea can use Instagram to connect with its followers in an unobtrusive way. 
The company mostly leans to brand colours, combining bright and soft graphics with the photos of the snacks to get light and easily distinguishable graphics, while still allowing creativity through experimenting with illustrations.
While the brand doesn't experiment with Instagram tools such as Live videos, IGTV, or Reels, they infuse an element of fun into their most informative posts, keeping the audience engaged.
Made for coffee lovers who enjoy a good roast, Trade Coffee is a subscription box company that sends its customers a box of freshly roasted coffee based on their preferences every month.
When it comes to their Instagram marketing, Trade Coffee has made a shift towards educational content rather than promotional.
As they aim to promote coffee love and support US roasters, the company takes on the platform to tell about the features of different roasts, tell about their roasters, and share tips on how to make that perfect cup of coffee.
The brand also adds elements of fun through coffee-related memes, customer feedback, and user-generated content. 
Design and order your custom coffee pouches with Packhelp!
While keeping the high quality of their visual content and making use of Instagram's latest trends, the brand keeps its tone conversational, creating a friendly relationship with its customers.
Curateur is what you get if you combine an online clothing business with a personal shopping assistant, and then turn it into a subscription box brand.
Every month, the company carefully curates a list of items from well-known fashion brands.
You can then assemble your box yourself, or let personal shoppers create a box for you based on your preferences. 
The company's Instagram is a platform where they reinforce their mission of helping their customers discover the world of fashion and style.
Find the ideal packaging solution for your fashion brand
From introducing new skincare and clothing brands the company has recently found from featuring other digital creators, the company keeps a healthy balance between promotional and useful content. 
The company also works towards community building by featuring their customers in the "Community Spotlight" section, as well as by replying to almost every comment.
With Book of The Month, everything is simple.
Every month, the company curates a list of five recent books, based on release dates, feedback, and topic.
Subscribers then pick one (or more) from those five books and have it delivered to their doorstep.
You can then create a book club, invite members, and have fascinating discussions about your latest read.
What comes to a brand's Instagram presence, the first thing you can notice is the visual consistency: the brand seems to have a very simple approach to content creation.
The feed is a combination of featured books of every month and simple, cute, and funny illustrations every bookworm can relate to. 
The brand treats its followers as friends in a very sincere and authentic way.
Discussions in the comments of every post show that this friendly approach works, and the community feels acknowledged and loved.
Apart from investing heavily in community building, the brand uses hashtags, reels, IGTV videos, and regular stories to boost brand awareness and improve performance.
KiwiCo is a subscription-based service designed for kids in different age groups to develop their creativity and innovation skills.
From monthly science kits to DIY packs, the company offers hundreds of projects that subscribers can receive every month for their children.
The Instagram account of KiwiCo puts creativity at the center of its content.
From subscription box videos of children testing their products to scientific discussions and featuring the creator of the month, the company keeps its followers engaged using bright and lively visuals that stand out in the feed. 
The mission of the company "to inspire the next generation of innovators" is ever-present in their Instagram efforts through informative posts about science. 
JapanCrate is a subscription box service for quite a niche audience - people who love the Japanese culture and want to experience it through snacks.
The concept, as you may have guessed, is very simple: subscribers receive a box filled with a selection of Japanese snacks and additional gifts every month.
Subscribers can choose to receive sweets, noodle sets, or even stationery - the options are plenty.
As a company that's been around for 7 years, JapanCrate has a well-established Instagram presence.
Their visual content is a combination of photos of snacks, customer feedback, snippets from animes, user-generated content, memes, giveaways, and whatnot.
However, the company made consistency into its SOP (Standard Operating Procedure) by opting for bright colours, colourful backgrounds, catchy typography, as well as their brand voice that can easily be noticed in the captions. 
Rather than targeting everyone and engaging in mass texting, JapanCrate uses Instagram to build a loyal and engaged community.
The friendly tone of the brand and replying to every comment and initiating a conversation have contributed greatly to these efforts.
If you take the number of likes and comments under each post as a KPI, and take a look at them closely with performance management tools such as FactoHR or Zoho, that the Instagram efforts of JapanCrate have so far been quite effective.
Pasta Evangelists was created by a group of pasta enthusiasts for people who want to enjoy restaurant-quality pasta right at the comfort of their homes.
Every month, subscribers receive a box with a new recipe kit for a delicious pasta they can make themselves.
The visual model of the brand's Instagram combines very warm colours that give off Southern Italy vibes, photos of Italian scenery shared by their customers, and pasta...lots of pasta.
From high-quality photos featuring different pasta types through to videos of professional chefs making pasta using Pasta Evangelists' kits with the community members during Live sessions and hosting giveaways, the company has adopted a strategy of providing useful and visually appealing content to all the pasta lovers out there.
Starting in 2006, TeaPigs has been on a mission to promote high-quality blends of tea and make them accessible for everyone.
Since then, the company has grown and is currently boasting a wide selection of premium-quality tea and matcha customers get to try every month.
When it comes to Instagram, the brand has a more minimalistic approach.
The photos have an overall cold tone, with vibrant elements thrown in, aiming to draw attention to the tea blends the company offers.
TeaPigs often shares photos sent by the subscribers but makes sure to carefully curate each post to keep the visual aesthetics of the brand intact.
The goal of TeaPigs Instagram account is to show how high-quality tea can add beauty and calm to your life.
To build a community and engage with their audience, as well as reach new tea-lovers around the world, the brand has chosen Stories over feed posts.
Almost every day, the company shares tea recipes, features community members, or shares a beautiful visual from their tea school, keeping the balance between beautiful and useful. 

The last subscription box brand we want to take a look at in this article is BakedIn.
The company sends out a box every month filled with a recipe and exact dry ingredients needed for it.
The company aims to help its customers to experiment with different recipes and enjoy the art of baking without much fuss.
Recipe videos and images for baked goods for each month dominate the Instagram feed of the company, combined with vibrant illustrations and graphics featuring the green brand colour.
Browse Packhelp's range of Cupcake and Bakery Packaging
While the content primarily aims to educate the followers on how they can use the products and what are the results they can get, this is done in a very light, fun, and casual way.
BakedIn also uses Instagram to host frequent giveaways, organise baking challenges, as well as provide support to the members of the community.
Final Thoughts
Instagram is a powerful platform that you can use to promote your subscription box brand.
We hope that these 12 subscription-based brands have given you some inspiration and creative ideas.
Incorporate them into your Instagram marketing strategy to build a community and reach new heights.
Good luck!