How You Can Grow A Successful Subscription Business In 2021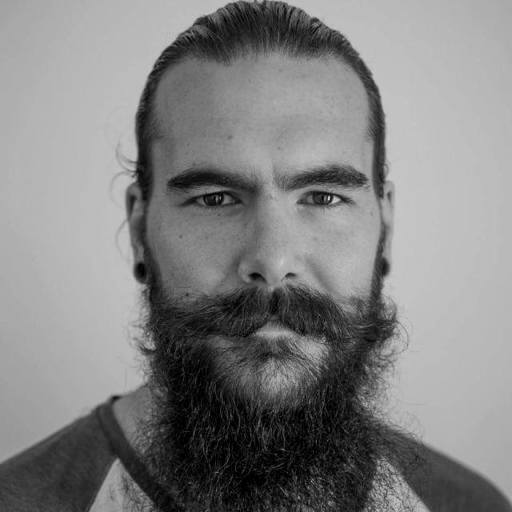 Phil Forbes | 5 min read
Subscribe to stay updated
Great!
You're now subscribed!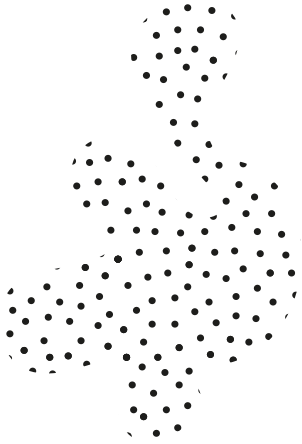 The subscription business model is booming. From Netflix to Dollar Shave Club, countless brands base their strategy on a rolling subscription from their customers.
Subscription boxes, in particular, are a growing niche.
The joy of receiving a curated box of beauty products, artisan snacks, or craft beers is of huge appeal to consumers today, especially when coronavirus has us all confined to our homes.
Anyone can launch and grow their own subscription box business in 2021, and there's never been a better time to do so.
Of course, it takes time, effort, and no small amount of careful research and consideration — but it is doable.
If you're looking to grow a successful subscription box business in 2021, read on.
Conduct some solid market research
Before you get started, you must find a good niche that is likely to be popular with customers.
Read our case study on the knitter subscription box, We Are Knitters
The most obvious (and essential) element to consider is to find something you love doing.
If you can't stand dogs, don't create a puppy gift subscription box business.
Your passion drives your project. 
Of course, this needs to be married with good, solid market research.
There's no point creating yet another generic cosmetics and beauty subscription box when there are already countless options out there.
The key is to find a unique niche that no-one (or few) others have cornered yet.
A beauty box on its own isn't a worthwhile option, but one that caters to those customers with a certain skin type?
That's more likely to make you stand out in the crowd and is a huge benefit of selling a niche product.
Start by scoping out potential competitors.
What do they get right?

What do they get wrong

?

What products seem to be the most popular with customers?

Why are their less popular products not as popular?
If they offer free trials, opt for a few to sample their products, their subscription box marketing, packaging, and so on.
It's also worth looking up the latest trends for subscription boxes too.
Trends come and go, but they can inspire where you might potentially take your subscription box business.
Source your products
Once you've decided which niche you want to target, it's time to select the products for your boxes. Here are a few possible avenues to explore:
Local retailers

Niche online retailers

Alibaba (or similar)
Where you source your products from will vary depending on what kind of subscription box business you opt for.
For instance, if your business focuses on independent retailers, you might need to reach out to them yourself.
They likely won't have a relationship with third-party vendors, so you will have to liaise with them yourself.
Or, if you're opting for a more low-budget box, places like Alibaba offer bulk products at a low cost.
The products on offer are less niche, but there is still plenty to choose from.
Learn more about Raylo and their unique products here
At the beginning of your business' journey, you will likely find yourself ordering the products to your own home and packing them yourself.
This is often where most successful subscription box businesses begin.
However, as you scale and your orders increase.
Choose a good platform
So you've nailed your niche and selected your products — what next?
Now it's time to find a suitable platform to sell your subscription boxes from.
There is no shortage of ecommerce platforms available, but only a few actually support subscription box models: Cratejoy, Shopify, and WordPress are some notable examples.
But whichever one you choose, it's important to consider the following:
Cost

: while it might be tempting to find the cheapest option, you need a platform that offers a scaling pricing plan that grows with your business.

Ease of use:

unless you're a coding expert, you'll need a platform that is easy to build and use.

Analytics

: ecommerce analytics are essential for determining how your website performs so that you can fine-tune it for better results.

Marketing:

without solid marketing features, your business won't get far. Most platforms offer built-in features or the option for marketing plugins to take your business further.
Shopify is the go-to e-commerce platform, but there are a host of other Shopify alternatives to check out.
Before you sign-up for any platform, give its free trial a go first.
Some platforms require you to have a modicum of coding knowledge to build your site, which might put you off.
Others, on the other hand, offer a simple drag-and-drop function.
Take advantage of any free trials available to you, and you'll find the right platform that suits your subscription box business.
Personalize your subscription box to customers
Personalization is the key to successful marketing.
Design a subscription box like the one above
The benefits of personalized messages tailored to the individual consumer are well documented, and subscription boxes are no exception.
Personalizing your box's products (where possible and appropriate) and saying 'thanks' greatly increases your box's value.
You deliver products that they are more likely to want and enjoy, based on their own personal preferences — simple but effective.
This is also easy to do.
When customers sign up to your subscription box business, get them to complete a survey as part of their onboarding.
Ask them various questions about personal preferences, tastes, how often they would use your products, thoughts on environmentalism and sustainability, and other products they use — anything that addresses potential areas where you can personalize their box.
Develop a pricing model that attracts new customers
As with most ecommerce models, a solid product and sound marketing will only go so far towards attracting customers, and a good pricing strategy is essential to winning new customers (and retaining existing ones).
Most subscription box businesses look to cheap introduction offers to encourage new sign-ups.
Once you've hooked your customers with a quality product, it's important to provide a scaling pricing strategy that keeps them hooked.
See more about Concrete Jungle and their packaging design
It might be tempting to offer a free month's trial, but if your customers cancel after this period, you'll lose out.
Consequently, your pricing plan needs to cover the cost of product sourcing, packaging, shipping, and fulfilment.
But one sustainable option you could consider providing a discount on the first three months of a six- or nine-month subscription or even offer a bigger discount on a yearly subscription.
Alternatively, if your subscription box model allows it, you could offer a more flexible pricing plan.
HelloFresh provides a good example of how this works:
HelloFresh's meal plans offer different options based on the number of people per meal, how many recipes customers receive per week, type of product, and so on.
This flexibility ensures customers can find a pricing plan that suits them, rather than putting them off from subscribing altogether.
There is no one-size-fits-all pricing model for subscription box businesses.
By its nature, it is a diverse business model, and as such, you must find the pricing model that works for you — here is a good place to start.
Choose beautiful packaging that wows your customers
Part of the joy of subscription boxes (and something that will significantly increase your USP to potential customers) is the way it's packaged.
Design your custom CBD packaging, just like Hemp Juice.
The first taste is with the eyes, as they say, and your subscription box's packaging makes huge strides increasing the perceived value of your product to customers.
Beyond this, aesthetically-pleasing packaging also encourages social shares online.
A unique, attractively-packaged box makes for perfect Instagram fodder, so why not capitalise on that?
Encourage your customers to tag you in their social shares of your product (perhaps with a competition to further entice them), and share the best images on your social channels.
Free content and free marketing all in one?
It's a no-brainer.
There are a plethora of attractive packaging designs for you to choose from.
Colourful patterned boxes, sleeved mailers, delicate tissue paper linings and other void fillers— these simple touches all go a long way towards creating a beautiful unboxing experience for your customers.
To really take your unboxing experience further, why not select a few random boxes each month to include a handwritten thank-you note?
Durable, custom printed, die-cut packaging can be easily arranged with your packaging supplier and adds a personal touch that strengthens your customer relationships ten times over.
Just remember to stay on top of your lead times for both your products and your packaging - you don't want to be short on inventory when it's time to send out your monthly orders.
Keep your customer base hooked.
With so many subscription boxes available today, consumers have high standards for what they expect.
Fail to meet those standards, and your customers will likely cancel or find a competing brand instead.
Successful subscription businesses don't sit on their laurels — they continually change their product to keep their audiences hooked. Variety is the spice of life and delivering. 
Take the Sago Mini Box, for instance.
As a kids subscription box, it knows the need to keep restless and curious minds entertained, and as such, it constantly changes its boxes to keep its young customers engaged.
Each month's box has a different theme, from fairy tales to forests, with various fun games and activities to keep kids entertained.
As a result, Sago's young customers eagerly await the new iteration of their subscription box.
This is just an example of course, but it perfectly illustrates how a little variety can increase your subscription box business' value.
It costs more to gain new customers than to keep old ones, so spend some time building variety into your subscription boxes wherever possible.
Create a solid, active presence on social media
As mentioned earlier, customers are likely to share photos of their subscription boxes on social, so you must establish yourself on social channels too.
It might be tempting to sprawl yourself out across multiple channels, but don't overreach.
Instead, opt for one or two main channels to focus your efforts on.
Due to the aesthetic nature of subscription boxes, it's worth focusing on those social platforms that allow for visual content, namely Instagram and Pinterest.
These channels are perfect for showcasing your subscription box business's more aesthetic elements with their emphasis on photos, stories, and live video.
As well as sharing photos of your customers' boxes on social as mentioned above, use it to highlight what goes into your actual boxes too.
The beauty and fitness subscription box business FabFitFun is a good example of this in play on its Instagram.
Between competitions, cute photos, and lifestyle aesthetics, FabFitFun showcases the various new and changing products its customers can expect from their subscription boxes.
Alongside these images, FabFitFun also cross-promotes similar artists and creators in the same space, such as nail artists.
This caters to its existing audience of women interested in beauty and cosmetics while encouraging cross-channel marketing by tapping into the audience of similar accounts.
Build out your blog with content that adds value
While your social channels play an important role in your marketing, your blog should also be an essential part of your strategy.
Create content that adds value to your customers' lives and regularly and frequently share it across your blog.
Just as FabFitFun appeals to its audience on Instagram, so too should your subscription box blog provide relevant, useful, or interesting content for your customers there too.
The dog subscription box PupBox, for instance, has an entire page dedicated to training tips for dog owners.
Rather than simply promoting its product, this content appeals to PupBox's target demographic and provides actionable, useful advice they can go away and use.
Further to this, the content is likely optimised for search engines too.
This helps direct potential qualified leads towards PupBox's subscription box, an effective lead generation tool in itself.
Launching and growing a successful subscription box business is no small feat, and those that succeed will be a labour of love.
The points above will put you in good stead for growing your subscription business, but ultimately, it'll require a solid investment of time and effort on your part.
Finally, love what you do, and your subscription box business will flourish.