The Most Significant Advantages of Ecommerce to a Business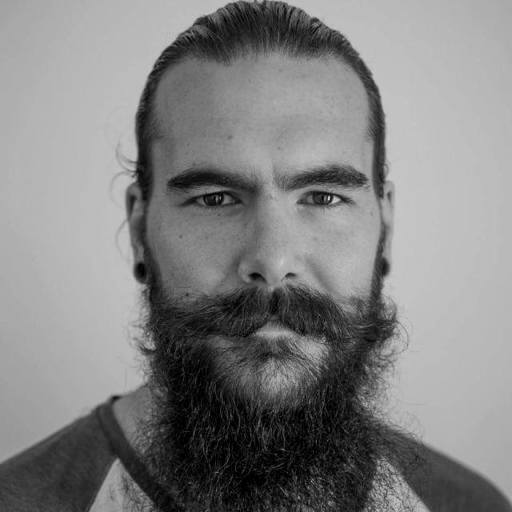 Phil Forbes | 5 min read
Subscribe to stay updated
Great!
You're now subscribed!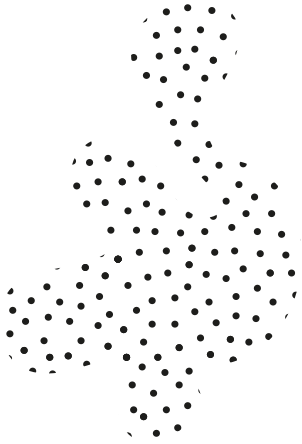 Shoppers are constantly evolving, and the way we connect with brands and physical products is continuously changing. 
This, in part, is due to the role the internet plays in our lives. 
The 'brick vs click' debate will rage on, but with 15.5% of all retail transactions happening online in 2020, the proof is clear: Ecommerce is the way forward. 
Thanks to the COVID-19 pandemic, the ecommerce industry was somewhat revolutionised, with q-commerce (Quick commerce) growing exponentially.
The closure or limited capacity of shopping malls meant that going online was simply the better option for most consumers.
Combine this with the fact that we're now more time-poor than ever, and it's simple to see why ecommerce is the way forward. 
All this is great for the consumer, but what are the advantages of ecommerce for business owners?
In this article, we'll take a simplified look at the ecommerce business model and explain why it's advantageous to sell online for just about any brand. 
What is ecommerce?
Ecommerce is defined as the act of buying and selling goods online. 
It takes many forms, but the basic premise is the same.
A customer finds a product listed for sale, commits to the purchase, makes the payment, and then takes delivery. 
This process can vary in many ways.
For example, a customer may order online but pick it up in-store, sometimes called 'click and collect. 
Online shopping generally happens in one of two ways. 
For example, if you buy a pair of Nike shoes from nike.com, compared to buying them on Amazon. 
E-commerce has grown in popularity thanks to the role technology, and the internet has played in our lives.
25% of all transactions happen online today, owing to the advantages of online commerce - benefits for your business and customer
What are the advantages?
Whether you decide to sell your products on your own dedicated site or a marketplace, the ecommerce business model has a host of advantages. 
Faster buying
We all know the frustration of going into a store to find something we specifically want and it not being there.
With ecommerce, there's no need for a customer to leave their house just to see if something is available.
Just check online, and if it's there, it can be purchased. What's more, it's easy to see what other comparable products are available, increasing the chances of an upsell.
There are no queues, no car parks to find, and no mall layouts to navigate. 
Informative product listings
In a retail store, the only information about a product is the information on the retail packaging or anything else that you provide. 
A lack of any information leaves your customers confused and unsure of what they're buying. 
While buying a product online means that a customer can't hold that product in their hand before purchasing, it does mean that all the information is in one place.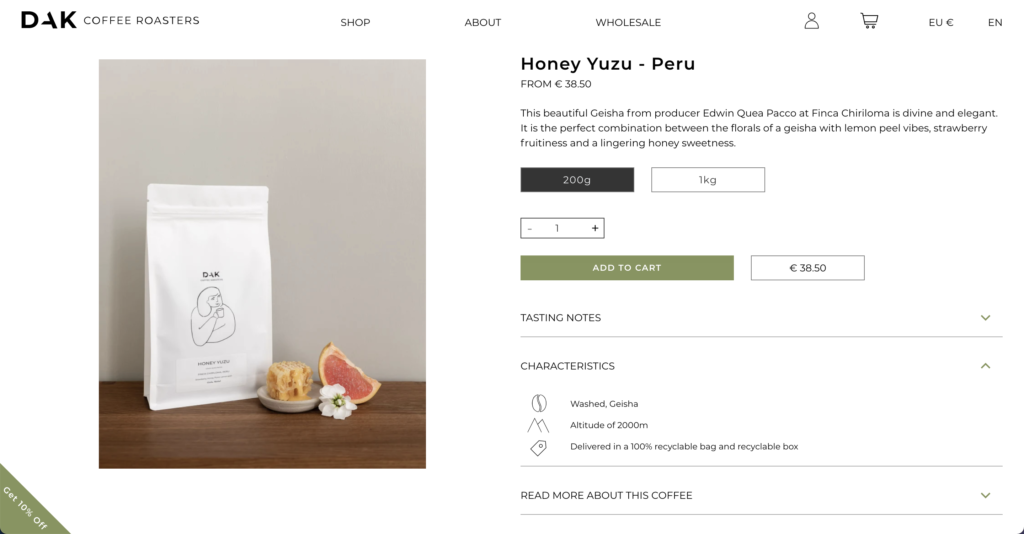 The product page contains all relevant information about the product for sale—ingredients, materials, instructions, right through to product disposal, user reviews and FAQs. 
Easier to compare products, prices & features
As you read earlier, your product listings extensively cover all details about your product.
This makes it easier for customers to compare your product with your competitors or similar products.
A wide range of third-party sites compare products, aggregate reviews, and help sellers make a more informed decision about the product that's right for them. 
This is advantageous to your business, as consumers who are sitting on the fence about buying your product can quickly compare them, and then commit to the purchase within moments of making their decision.
Shoppers start searching online.
When you need to research something, there's a high chance that you will start that search online.
Whether it's the best hiking shoes for winter, low-light plants or sustainable office supplies, the process of sourcing such products generally begins on the internet and, more than likely, Google. 
Shoppers do research to find out more about a brand and its specific products or compare two products, check reviews and learn more.
The only way to be there when potential customers are searching for products like yours is to be there.
The goal is to be where your customers go, and with almost 90% of customers starting online, that's where you want to be. 
Cost reduction
Let's preface this point by saying that setting up an online shop is quick and easy. Setting up an online shop that's scalable, easy to use and visually appealing takes time and money.
It's not a 5-minute job.
However, a lot of those costs and time commitments are one-offs.
There's no rent, shop fit-outs, insurance or other costs associated with a physical store. 
More trackable marketing & advertising
Selling online makes it possible to learn much more about the people buying your products and their behaviour.
Such data makes it easier to focus on the needs of your customer, what motivates them, and analyse how they found your brand, product and website.
Technology makes it easier to gather information about touchpoints and test changes to your buying process. 
Plus, it's not expensive to do so.
Paying for your product to appear high in Google searches or searches on marketplaces like Amazon or Etsy makes it simple and cost-effective to get your product seen by engaged, ready-to-buy customers. 
Quicker reaction to trends & demand
With access to the data mentioned above, you can quickly pivot and adapt to market changes and buyer sentiment at a much faster pace. 
For example, micro conversions. Tracking how many people go from one page to another gives you granular information about their behaviour.
It makes it easier to shift the way you present your product to ultimately improve your conversion rate. 
Better flexibility for customers
One of the core advantages of ecommerce to a business is that selling online means your products are for sale 24/7.
As a seller, your product is for sale around the clock, and sellers can buy from you at a time that's most convenient for them. 
Not geographically locked 
Physical stores geographically lock you to one area.
You'll only be seen by foot traffic without actively marketing your business. 
Taking your brand online can quickly turn your business into a global one.
Logistical infrastructure, delivery systems and tracking software make it cheap, quick and easy to send a customer their order, whether they live in the next town, state, or on the other side of the planet. 
If you only sell to your local area, investing in an online store is still important.
Being present online can help you be found by locals in your area who are searching for products like yours. In this situation, coming into your store after seeing your business online is advantageous. 
FAQs
There's still much more to know before you commit to becoming an online retailer. Here are some apprehensions and concerns of those on the cusp of diving in. 
Online store or marketplace?
A standalone online store is a website that's entirely dedicated to your brand and your products. This is akin to your own physical store, where you stock just your products. 
An online marketplace is more akin to a department store or a traditional marketplace. 
Both have their pros and cons. For example, a standalone store has a lot more work to get off the ground, but you own the entire process. Marketplaces are a quick way of getting your product to market, but they often have high fees and put you right next to competitors. 
Take a look at the following resources to see if an online store or marketplace is best for you:
How do I get started? 
Once you've decided to move to online selling, the next step is to find your ideal online store or website builder. 
If you're considering a marketplace:
If you want to start your online store:
What are the barriers or biggest hurdles?
Many of those venturing into the world of online selling for the first time are worried that they're not 'techy' enough. 
The truth is that with the number of online selling tools available today, one doesn't need to know how to code.
Quite often, it's a matter of having a logo, product photos and a business bank account. 
Other concerns about taking payments are expected. Different cultures, countries and demographics have different preferences for paying.
For example, Credit Cards are standard in the US.
In contrast, many Germans prefer to pay cash to the courier when their order arrives.
Do the research and find the most common payment methods in your customer's demographic. 
Returns and refunds are never a nice thing to manage, but they're unavoidable whether you sell online or in-store.
A lenient return and refund policy help minimise friction with first-tie buyers. 
Conclusion
The world of online retailing isn't going to slow down soon.
If you've got a good idea for a business and want to take it online, or if you want to adapt your existing brick and mortar business to the online realm, there's no better time. 
The advantages of ecommerce for a business are significant and will help future-proof your business idea in the long run.