Candle Packaging Ideas – Inspirations For Your Product
Laura Iancu | 8 min read
Subscribe to stay updated
Great!
You're now subscribed!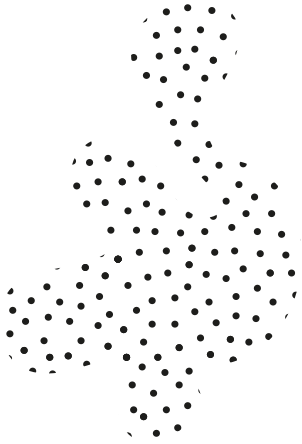 Apart from the scent, candle packaging is the first thing that comes to mind when you think about buying or gifting a decorative candle. Nowadays, the more aesthetically pleasing, the better. And if it fits perfectly with your coffee table, you have a winner. 
Thanks to an increase in demand for candles not only as home interior decorations but for gift shops and as an added-value item for other products, the candle box industry became a niche on its own.
Chances are, you've gifted or received a scented candle box in the past couple of years. Do you remember the brand that sold it?
And while there are many outstanding candle products and creative candle packaging ideas out there, it's becoming increasingly harder to differentiate the brands. And if your brand doesn't reach the stage of awareness, you've reached a moot point.
The reason? Regardless of how much budget you spend on essential oils for developing your product or in creative candle packaging design, without smart branded candle packaging, the ROI will not be positive. So, the question arises:
How can you differentiate your candle box in the scented sea that is the candle-making business? 
Some companies decided to approach the candle market by adopting an all-eco approach, from using only natural oils and soy wax to investing in more sustainable candle packaging ideas like recycled cardboard and plastic-free candle packaging.
An amazing strategy that works to fulfil not just the current product and marketing trends, but tells a brand story that has the customer pains and gains at the centre of it all.
Others conducted branding campaigns in stores by using pop-up stalls and associating themselves with big supermarket chains.
But what if you're not Yankee candles or you simply can't afford a branding campaign?
The good news is that your candle brand can stand out if you decide to use packvertising, or in other words, you implement creative candle packaging ideas for your product.
At Packhelp, we have a long-term relationship with candle makers from different niches and backgrounds and managed to gather an extensive global portfolio with candle packaging ideas, social media and in-store packvertising techniques and so much more.
Starting a wax melt business? Read how to sally forth and succeed
Discover some of our favourite candle packaging ideas
1. Biotika - A minimalistic candle packaging design story
Biotika aims at creating a fully natural image of the brand. The project is based on Packhelp's Eco Mailer Boxes, with a subtle imprint containing only the logo of the company. In order to ornament the boxes, Biotika adds subtle ribbons to the corners of their boxes.
The Eco Mailer Boxes include only the black imprint with the logotype of the brand. There is a charmingly minimalist notion to the box and a perfect match between the product and its candle box.
Mind that the packaging, though reduced to maximum simplicity, attracts attention thanks to its rustic character. There's consistency in the way Biotika sells its products visually - the natural, brown cardboard works well with wooden elements that often appear in the Instagram images alongside the candles.
As a result, packaging becomes an essential part of the company's image and completes the experience with the product.
Biotika's also an example of a D2C brand that began its packaging journey with Packhelp, and as its operation expanded, it kept us as its sole packaging provider.
You can discover more about their packaging optimisation journey here.
Unboxing Biotika's minimalistic candle box
Biotika does it right: from social media packvertising to the unboxing experience and beyond. Why beyond? Because it goes as far as recommending what to do with your candle packaging from recipients to the actual candle box once they run their natural course.
A part of this is an initiative called RECANDLE. Customers can send their candle boxes back to the company which keeps the containers in a loop.
The video below tells you in a nutshell how they do it, from the all-natural brand ethos to using eco jars and sustainable candle packaging. Check it out.
2. Lovato candles - Luxury candle packaging
Hand-made using only 100% natural wax and the finest blends of fragrance oils, Lovato Candles boasts a truly unique collection of products.
Inspired by life in Ireland, Lovato Candles' collection consists of a variety of premium scented candles and diffusers that come neatly packed in luxurious candle boxes "sealed" with a vintage-looking stamp on the lid.
This Classic Product Box was used as primary packaging and converted to fit 52 different designs, from Christmas candle packaging to events and candle gift box packaging.
Candle boxes made to cut down your costs
It's safe to say that luxury candle packaging wholesale for 52 different designs is not easy on the pocket.
However, Lovato Candles is an overall success story with an amazing increase in demand in a record time; a growth we had the opportunity to support thanks to our packaging cost optimisations service that includes consulting, structural/artwork design and warehousing.
By the end of it, Lovato managed to reduce the average cost unit by 67%, using just two box sizes to fit 26 products & 52 designs. Interested to cut your packaging costs? See how Lovato Candles did it here

3. What about more manly packaging for candles?
A different approach to the candle-making business is presented by The Bearded Candle Makers. The idea of manly men making candles sounds intriguing, doesn't it?
The company creates an entire lifestyle to accompany the brand on social media. The owners of the brand post photos from their trips or the production process to create a broader image for The Bearded Candle Makers.
The Bearded Candle Makers have their packvertising game on point and have spotted a gap in the market that's proven to be part of their success story.
The creative candle packaging ideas are heavily influenced by natural elements, from the printed logo resembling an acorn to the messages written on their candle boxes.
A quick look at their website will take you to a complete mood created by a combo between carefully curated products and candle gift box packaging carefully designed to appeal to all personalities and lifestyles.
You can shop by scent or by collections, from which we absolutely loved the Book Lover Collection and the Candle Gift Box. A nice touch is the DIY candle packaging box where the users can add their favourite products or create a candle gift box for someone dear.
Another amazing feature that they offer is the monthly subscription box, which can be set up monthly or bought as a one-off.
With this last added service added to their package, we got an all-rounder that is set for long-term success rather than a one-hit wonder product that risks drowning in the scented sea that is the candle industry.
4. Vellabox - A pioneer candle subscription box model
As we've discovered above, candle subscription boxes have flourished as a business model. Vellabox is perhaps one of the first businesses to adopt the candle subscription box model.
Their offer includes a selection of artisan candles, which are sent every month to the subscriber. It is a great proposition to those, who like to fill their homes with an original scent.
The personalised experience starts from the minute you land on their homepage; you can create your perfect candle subscription box based on answering a few questions or create a candle gift box.
The entire customer journey offered by Velabox is meant to make you feel like a VIP -  from custom candle box packaging built with personalised wellness messages to mindfulness images that pop up once you open the box.
And what's more, the company also addresses the need for a more sustainable approach to candle packaging designs from packaging materials to packaging accessories such as sustainable muslin bags, custom labels, packaging tape and so on.
5. Candle packaging ideas from the world of Harry Potter
...and more!
The Homesick candle-making company offers unique candle box collections based on pop culture. Their candles are made to match tv series, books and even lifestyle events.
The Harry Potter collection comes with different scents and candle box packaging in your house colours and is made from all-natural ingredients.
The Star Wars collection candle box packaging is something else. From the all-over print with scenes from the movies to the secret message revealed on the back of the candle the more your burn it, one will be at least tempted to go to the dark side.
And the cherry on top? Thanks to their bespoke candle box option, candle lovers everywhere can now immerse in the world of their choice thanks to the specially crafted candle service.
What packaging is recommended for selling items like candles?
The answer depends if you're operating a retail business or e-commerce. In any case, a candle is one of the products, which perfectly fits a cardboard packaging solution.
Most of our customers opt for the Classic Product Box which is fully customisable and can be easily done so using our Design Studio. However, if you operate an online shop, you may want to consider adding a Mailer Box as a shipping solution.
The Classic Product Box is the most popular candle box packaging used and approved by our customers. ⬇
And below are the most popular accessories that go together with our candle boxes ⬇ 
Check out the entire collection here
Complimentary readings:
How to start a candle business in the UK
Selling on Etsy - advice & tips from the best Etsy shops
Types of packaging: primary, secondary and tertiary packaging