Types of Packaging: Primary, Secondary and Tertiary Packaging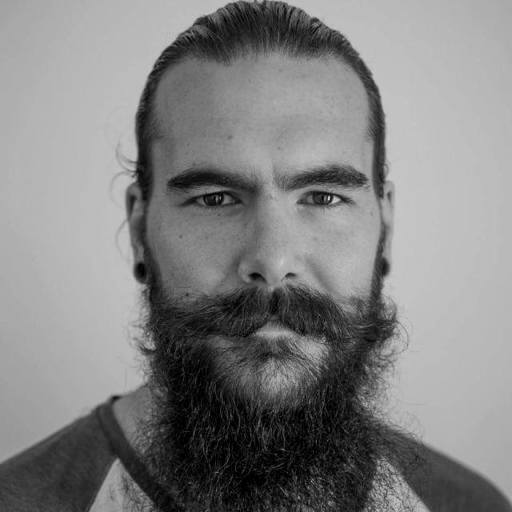 Phil Forbes | 5 min read
Subscribe to stay updated
Great!
You're now subscribed!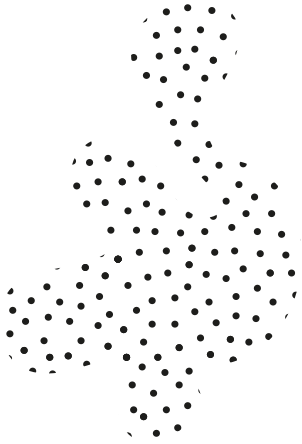 Unless you're around packaging each and every day, you're probably not entirely sure of the types of packaging used in your business.
But if you are in charge of ordering packaging for your business, packaging products into corrugated boxes or working in logistics, it's vital that you know the differences between them all. 
Similar, business owners developing their packaging products need to know the roles that these types of packaging play.
With a thorough understanding of primary, secondary and tertiary packaging, you can lower your packaging costs, improve its performance and get more value for money from your logistics. 
In this article, we'll touch on:
The differences between primary, secondary and tertiary packaging

Examples of these kinds of packaging in use

How to improve your logistics using the suitable packaging types
Let's dive in.
What is primary packaging?
Primary packaging is the packaging that's in direct contact with the usable or consumable product you're selling.
This type of packaging is also referred to as sales or consumption packaging.
Its task is to keep the product in optimal condition from the moment it's put in there, right until it's removed.
Learn more about Stripe & Stare Underwear
It's used to identify the product, communicate regulations for use, expiry dates, shelf life, keep the product in a safe position and often uses the minimal amount of packaging possible. 
It's important to note that some brands may have more than one primary packaging solution, depending on their business model.
Look at the example from Hemp Juice below:
The company packages its CBD oil in a small glass tincture - the primary packaging.
These tincture bottles are then placed in cardstock retail boxes - arguably, also primary packaging.
But these retail boxes are then packaged in a corrugated mailer box to be sent to e-commerce customers.
These mailer boxes perform the role of both primary packaging and secondary packaging.
This situation isn't exclusive to Hemp Juice - it's a situation faced by many D2C and ecommerce brands alike.
While the ideal ecommerce packaging solution is one that uses a minimal amount of packaging SKUs, sometimes the business model demands an intermediary type of packaging.
Primary packaging forms
Primary packaging is difficult to identify, as it comes in so many forms for so many products. 
For FMCG (fast-moving consumer goods), primary packaging is often a jar, bottle, can, pouch, or foil bag.
For white goods, electronics and other similar products, primary packaging usually comes in the form of a cardboard box.
One could also argue that the plastic bags that many electronic goods come wrapped in is the primary packaging, with the cardboard box being the secondary packaging. 
What is secondary packaging?
Sometimes called grouped packaging, it is the packaging that pulls together all the primary packaging forms of a single product.
It's most commonly used to pull together products that are made from leveraging the economies of scale.
Design and order your heavy-duty shipping boxes
For example, an iPhone is placed in its box and sealed, then several dozen of those boxes are placed in a larger container, making it easier to distribute at the end of the supply chain.
This larger cardboard box that contains all the products in their primary packaging is the secondary packaging. 
The role of secondary packaging is to make it easier for the products to be stacked in a warehouse and at points of sale. When sealed, they should also be easy to transport by hand while also offering protection from the rigours of transport - both long and short distances. 
Secondary packaging is designed to contain a specific number of units to optimise efficiency.
Depending on the business model, the packaging may or may not have to be aesthetically pleasing, but it should always be easy to identify what's inside. 
As mentioned earlier, ecommerce brands may also implement a unique form of secondary packaging in the form of a box or bag that's used to ship products to the customer.
Secondary packaging forms
Secondary packaging mostly comes in the form of large shipping boxes.
For e-commerce brands, the typical mailing box is a common solution as it can be sealed shut, but mailing bags are also a popular solution. 
Other secondary packaging solutions include plastic crates, most commonly seen for fruit and vegetables. 
What is tertiary packaging?
Tertiary packaging does the same to secondary packaging as secondary packaging does to primary packaging.
Simply put, tertiary packaging enables more secondary packaging to be handled and moved on mass and at scale. The function of tertiary packaging is not unlike those of secondary packaging, but just at scale.
Tertiary packaging has to remain stable while ensuring that minimal space is used to store goods and protect the products from the environment.
It should also be able to leverage the abilities of machinery, like pallet jacks, forklifts etc. 
Tertiary packaging forms
The most common forms of tertiary packaging are wooden pallets, plastic pallets and shipping containers. 
Why it's important to know the difference
Packaging is a critical part of your business, no matter what type of packaging is in question.
Knowing the difference between primary and secondary packaging means you know what packaging solutions to look for. 
Your packaging strategy is based on the job you want your packaging to do and the packaging solutions you decide to implement. 
A glass bottle is a lousy packaging solution for a shirt; in the same way, it's not an excellent secondary packaging solution for wine. 
Primary packaging is vital for ensuring the high quality of your product, as well as branding. 
Secondary packaging adds protection during last-mile transit. 
Tertiary packaging helps leverage economies of scale and keep costs down.
Your packaging explains and implies a lot about your value priorities, values, and what you think of your product.
It plays an essential role in communicating your brand's values to a customer.
While these messages don't have to be communicated on all three forms of packaging, there must be visual consistency and coherency between them all. 
Optimising the types of packaging used
A study from DS Smith revealed that 24% of shipping containers are empty.
This fact has a financial and environmental impact on the sustainable packaging strategies of many small to medium ecommerce businesses. 
By effectively designing primary, secondary and tertiary from the ground up, specific for your use and in light of global standardisation practices, you can avoid this wasted space and money. 
Standardise your packaging types
Working within global standardised packaging measurements ensures that little to no space is wasted in your supply and distribution chain.
Supply chain managers can find decent savings by ensuring that their supply chain, from production, transportation, assembly, storage, and distribution, uses space as efficiently and effectively as possible. 
A packaging engineer can help your business design all forms of packaging from the ground up to ensure that space is optimised throughout the entire process.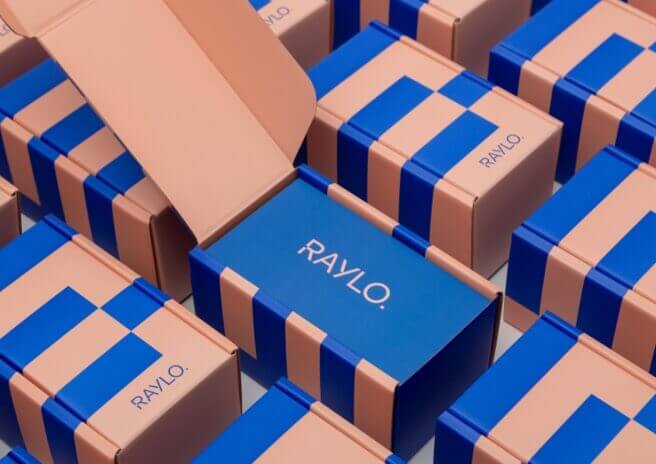 See how Raylo lowered their packaging costs by over 10%
What's more, you'll have the added benefit of using the most secure and environmentally friendly packaging materials available and complete customisation over your visual design. 
Factors that determine packaging choice
Storage, processes and handling are elements where suitable packaging can indirectly save you money, whereas lower prices result in direct savings for your brand.
Proper packaging lowers costs - directly and indirectly.
Your products may not need to implement primary, secondary and tertiary packaging. But managers can only make this decision by analysing the specifics of their business.
Many of these aspects are specific to your individual business and not consistent from business to business, let alone industry to industry. 
Here are several things to take into account: 
Point of sale & receiving point
Is your product's final destination a shelf in a department store, or is it in the hands of your customer as they receive it from a courier?
For a retail brand, your primary and secondary packaging has to perform visually on retail store shelves.
It needs to draw in the customer's eye and grab their attention as it sits next to your competitors. It needs to explain all information pertinent to your brand, its USPs, and legal info - disposal, use, nutritional, and so forth. 
In a physical store, the security of your secondary packaging comes second to visual appeal.
However, for ecommerce brands, security and aesthetics are equally important. 
D2C and ecommerce brands distribute their products via courier.
Therefore, the secondary packaging needs to perform well in terms of security. It needs to keep the contents of the packaging safe and secure from the moment it's dispatched out of the warehouse to the moment it arrives in the customer's hands.
Design Double-Sided Mailer Boxes here
Throughout this process, it needs to display delivery and return information clearly. 
However, when the product arrives in your customer's hands, your secondary packaging takes on a new role. It becomes the basis of your unboxing experience. 
Product characteristics
Ask yourself the following:
Is your product a solid, liquid or gas?

What's the overall weight of it?

How hazardous is it if damaged?

If it is damaged, how expensive is it to replace?

Is it perishable?
The answers to these questions form the foundation of your primary and secondary packaging. 
From here, it becomes significantly easier to find the ideal packaging solutions for all three types of packaging.
Sustainability
Sustainable packaging isn't an option for brands of any size anymore.
It's a necessity.
Plastic boxes and other types of plastics used in packaging may be cheap and improve the overall security of your packaging solution, but consumers are aware and sensitive to the disposal of suck materials.
With EU states and the UK passing bans on single-use plastic packaging, it's more important than ever that your packaging be reduced, reused and recycled. 
Storage & fulfilment processes
How high can your boxes be stacked before the lowest is damaged?
Is there any height or weight restrictions?
Products stored on warehouse shelves for extended periods need to have packaging that protects from the rigours of long-term storage. But no matter how long your products spend on shelves and how your orders are fulfiled, your packaging needs to be easy to transport at scale by machinery or by hand.
In other words, secondary and tertiary packaging needs to be optimised from the moment the primary packaging is completed to the moment it arrives at its final destination. 
Conclusion
Packaging is a cost your business has to bear.
But through the correct implementation of the right types of packaging and designing those packaging solutions accordingly, your business can lower both the direct and indirect costs of packaging.
The packaging industry offers a wide range of packaging options, and the right packaging supplier can offer years of experience when it comes to finding the right packaging for your brand. 
If you're interested in lowering your packaging costs while also optimising your supply chain, request a quote from the Packhelp team and tell us how we can further help you.