Promote Your Eco-Friendly Packaging To Reach More Customers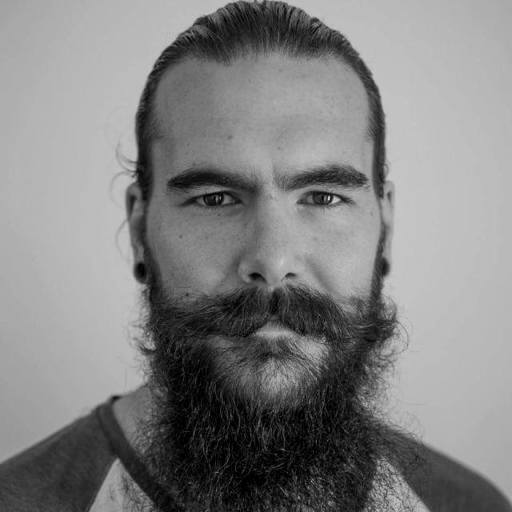 Phil Forbes | 5 min read
Subscribe to stay updated
Great!
You're now subscribed!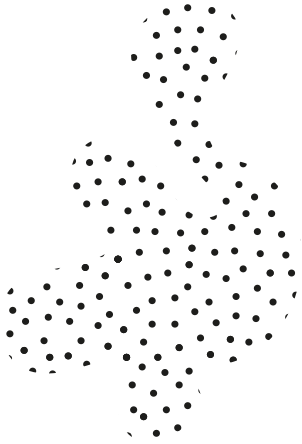 Did you know that 48% of customers state that the packaging of a product has a direct correlation with the product's shipment value?
That is, the better — and the more sustainable — the packaging is, the higher is the product's perceived value. 
Over the past decade, consumers have become a lot pickier about their shopping habits. They have even gone as far as to refuse to buy from companies whose missions don't align with their personal values.
The rise of the concern surrounding climate change had a role to play here too.
As a result, sustainable operations have become a higher priority for most businesses.
This meant rethinking what suppliers to keep around, investing in eco-friendly shipping options, and keeping up with the demands of a savvy current-day customer.
The only aspect these companies often overlook is communicating to their customers that every green purchase they make from them is a vote for a cleaner environment.
And this is an issue that can prevent you from growing as a company.
The whopping 43% of shoppers confess that it's harder for them to be environmentally conscious when companies aren't openly advertising their sustainable initiatives.
In pursuit of more competitive sales indicators, brands often forget that their primary target audience needs to be made aware that their packaging, just like their production processes, is eco-friendly too. 
In this article, you'll find out:

What are the advantages of eco-friendly packaging

What sustainable packaging options you can explore 

The examples of companies using environmentally-friendly packaging 

Tips for acquiring customers by effectively promoting your green packaging
Why eco-friendly packaging should be your go-to solution
Here are some fascinating statistics:

In 2019, there was

502 kg of municipal waste

per capita generated in the EU alone (463 kg in the UK)

Merely

9% of plastic

circulating across the globe has been fully recycled 

A

Dotcom Distribution survey

found that 52% of customers are believed to purchase from the company again if the order was delivered in a "thoughtful packaging"
The above data is demonstrative of the current state the environment is in.
It accentuates the need for change and green packaging can be that stepping stone to getting the bigger issue like global warming under control. 
When asking customers what is their idea of eco-friendly packaging, the general consensus seems to be the packaging that can be recycled and/or is made from recycled materials.
If it can be reused and biodegraded, as over 50% of survey respondents claimed, it's even better.
Click here to see the biodegradable mailing bags that Anthem relies on
But what is in it for you?

It lowers your shipping costs
Cutting down on material waste leads to more lightweight packaging which, in turn, leads to lower shipping costs.
You don't need to pay extra for stuffing that plastic box with additional material just to fill the space — a smaller cardboard box that fits your product well is all you need. 
Explore Packhelp's range of eco-friendly mailer boxes
If it can be delivered by an energy-efficient vehicle, you're in for a win.  
It requires less storage space
Storing inventory is pricey enough.
Add a spacious storage facility to the mix, and you might end up not even breaking even at the end of the next fiscal quarter. 
Opting for sustainable packaging eliminates the need for additional space for storage altogether.
This can be a huge deal for a small business that can't afford to rent a big facility for storing its inventory. 
It allows you to reach more customers  
Isn't this the point anyway? 
A Nielsen research found that a good chunk of global consumers (73%) is willing to change their consumption habits to minimize their negative impact on the environment.
This means that if you decide to replace your traditional packaging with the eco-friendly one, you're almost guaranteed to obtain new high-quality leads.
With proper marketing, they have a high likelihood of becoming your loyal customers.  
Sustainable packaging options to try out
There are green packaging options that cater to each and every industry.
The best part — you don't have to choose one. Experiment with a few and figure out what works best for your business.
Once you do, it'll be easier for you to use it as a competitive advantage when advertising your green efforts to your customers.
Recycled packaging
Perhaps the most widely known type of eco-friendly packaging that doesn't need an introduction is the one that's made from recycled materials.
Learn more about Malimo and their recycled packaging
It can be made from plastic gathered from disposable utensils, single-use plastic bottles, and plastic bags or paper cardboard composed of lightweight paper pulp. 
On the graph below, you can see that the recycling rate of plastic packaging waste in the EU is consistently going up which indicates a packaging trend that's only going to continue.  
Image Source: eurostat
Compostable and biodegradable packaging
If you want it to take it up a notch, consider looking into compostable and biodegradable packaging options.
Made from materials customers can compost at the comfort of their home, they are some of the most environmentally friendly alternatives to over-the-counter plastic packaging. 
It would typically take around 180 days for it to biodegrade in domestic conditions and twice as little time for the materials to decompose in a commercial facility for composting.  
Plant-based, plantable, and edible packaging
This trio is all-mighty. It's as close to nature as packaging can be and is thus a viable option for businesses of all kinds. 
Plant-based packaging is usually made from some form of a biological source like corn, mushrooms, or food waste.
Learn more about Ikea's use of mushroom-based packaging
It's common in shipping both bulky and small packages with the only caution for food items that can acquire the flavour of the packaging if not chosen correctly.
With plantable packaging, your customers can plant the material it's made from as it contains seeds.
It adds an interactive element to the customer experience and is best suited for smaller items like jewellery and cosmetics. 
Most suitable for food and beverage chains, edible packaging is still a relatively new concept that's worth exploring.
It's the only type of packaging your customers can eat and is therefore considered to be the true zero-waste option.  
Brands offering environmentally friendly packaging   
There's nothing like following the footsteps of those who've already done it.
Not only can you get inspired by the packaging choices other companies have made in the past, but you can also learn from their mistakes. 
The D2C vitamin supplements brand Ritual is one of those companies that succeeded in showing others how to do it right.
From 100% recycled bottles and caps to mailing bags without unsustainable booklets and plant-based ink, it's as transparent as a company can be. 
They've also partnered with Carbonfund.org to offset their emissions from every order. 
Image Source: Ritual
The premium bedding company Maison Tess from Canada collaborates with sustainable textile manufacturers from Europe.
The company brings their customers pillow shams, sheets, and duvet covers wrapped in reusable cotton drawstring bags.
They also come via 100% compostable mailers.
Image Source: materfamiliasknits
The skincare industry isn't sleeping on the sustainable packaging craze either.
The skincare brand for men Bulldog has swapped its plastic tubes for sugarcane-based plastic with a sugarcane logo.
Manufactured from leftovers of sugarcane extracted from the protected environmental area of the Amazon rainforest, they are now sustainable and renewable.   
Image Source: Maketh The Man
Tips for effectively promoting your eco-friendly packaging
Apart from incorporating sustainable packaging into the design of your products, you should also remember to advertise it accordingly.
You can't just expect your customers to know that you're committed to reducing your carbon footprint without pointing out what exactly it is that makes you an eco-friendly alternative.
Give your packaging a sustainable marketing message 
Start small.
Before shouting from the rooftops about how sustainable your product packaging is, make sure your packaging design reflects that.
You can give it recycling and sustainability labels if appropriate and even include a short note about the impact the customer makes when he makes the purchase. 
Make sure the messaging along with the labels aligns with your company's values.
This will give your customer a clear idea about what your company is all about and inspire him to be a more sustainable shopper himself. 
Don't forget to imprint a QR code on the packaging too - this is a great marketing tactic to use on your packaging if there's a page on your website that contains more information about your sustainability initiatives.
Share with your customers how to dispose of the product 
The worst thing you can do as a sustainable business is to devoid your customer of instructions on what to do to dispose of the product and the packaging.
This gives him the perfect opportunity to just throw it in the trash and not give recycling, composting, or reusing any thought. 
See how Monday's Child turns their packaging into a kid's toy.
To avoid this behaviour that leads to overfilled landfills — and to make the customers feel like they're making a difference by getting rid of the product the right way — consider sending these instructions to them via email. 
You can also print them onto tissue paper, wood wool and other void fillers and thus make it a part of your marketing strategy.
Kuyichi, a Dutch organic denim brand, are known for their sustainable efforts in the fashion industry.
They educate their customers about organic materials, the production process and recyclability via QR codes printed onto small labels and thank you cards inside their packages:
They chose Packhelp's paper mailer with a double sealing strip for their fashion packaging. The material is FSC-certified and fully recyclable.
When you buy your packaging with Packhelp, you can place a sustainability badge on both your packaging and your site.
This informs your customers that you've made the pledge to using sustainable packaging, and that your packaging has helped the fight against deforestation.
This shows your customer that your packaging comes from the earth, and also gives back to it.
Create a page dedicated to your sustainability efforts
It's not always the best idea to mention all of your sustainability-related commitments on the 'About' page.
It can get lengthy and tiresome to read for someone who's looking for your brand story rather than a full-on environmental pledge.  
Instead, create a separate page you could then redirect your customers when they want to find out more about your sustainability efforts.
Below, you can see how Black Love Love Black have created such a page that also shows off preciesely where and how their clothing is made.
Such a page can be used as part of a content marketing strategy that also acts as an educational resource for people to learn from and use as a deciding factor for making the purchase.
Patagonia took sustainability seriously by building a page showcasing its environmental and social footprint.
The company included information about how they're making the change, why it's important to be mindful about where we shop, and what their progress looks like every season. 
Image Source: Patagonia
Go to social media and spread awareness about climate change
There's no denying that social media can be a powerful tool when it comes to promoting your business.
But it can bring you even more clout when talking about burning issues like climate change that you're personally fighting against.
Make an effort to plan your social media content in advance and be consistent in publishing engaging content that resonates with your followers.
It can include everything from how to be a more environmentally responsible shopper to why buying a product with eco-friendly packaging is the right thing to do.   
Image Source: SproutSocial
Lush, a well-known British handmade cosmetics brand, doesn't take its digital presence lightly.
The company is constantly evolving and finding new ways to create products that work with minimal waste. 
They translate their hard work on their Instagram page by focusing on one topic — conservation of sharks in the image above — and posting about it so that their customers would reshare it with their friends and family. 
Launch digital campaigns to spread the word about your business
If you live by the rule 'play big or go home', digital campaigns might be your forte.
They allow you to grab the attention of hundreds of people and encourage them to interact with your brand right away.
They also make it easy to spread the message across faster and thus create a community of like-minded people bound to remain loyal to your brand. 
Just like the #PlasticFreeJuly challenge that companies capitalize on every year, you can do the same thing on Earth Day happening on April 22nd.
Create a hashtag of your own, think of the graphics your campaign would feature, and include an interactive activity your customers can partake in. 
Here's an idea:
Challenge your followers to find new ways of reusing the packaging they have laying around at home.
You can then use the User-Generated Content (UGC) in your Facebook and Instagram campaigns to build further trust among your customers. 
Stay authentic and you'll build a loyal customer base in no time
It's easy to resort to greenwashing when creating an image for yourself as an eco-friendly brand.
Many companies are guilty of this and people are quick to spot it.
To not be one of them, you should ensure that your brand values match your marketing efforts. 
Perform quick competitor research, find out how your eco-friendly packaging makes you stand out, and use it when adopting marketing strategies that strike a chord with your customers.
Your transparency will help you attract the right type of customer who will stick around.  
What method of promoting your green packaging are you excited to try out? 
About the author:
Torben Lonne is an entrepreneur, dad, scuba diver, and digital marketing geek. He is the co-founder of Divein.com, an online magazine for eco-friendly travellers. 
Torben likes to write on the topics within his speciality and has been featured in media publications such as The Washington Post, Dell Technologies, Business.com, and Greenpeace to name a few.
Find him on LinkedIn