12 Packaging Industry Podcasts To Improve Your Business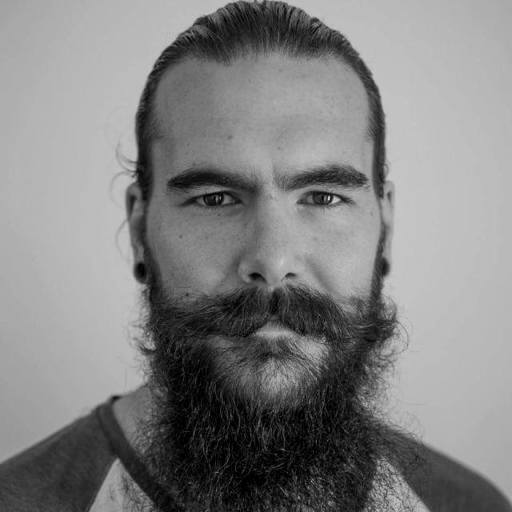 Phil Forbes | 5 min read
Subscribe to stay updated
Great!
You're now subscribed!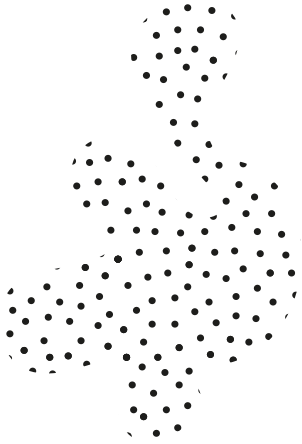 Packaging podcasts make it quicker and easier to digest a broad and often overlooked industry - packaging.
There will always be downtime in your day, and to many, it's frustrating. This time could be better spent being productive rather than being stuck in traffic or sitting on a packed train.
That's where a podcast comes in.
Industry-specific podcasts are popping up all over, as they give you the chance to learn about your industry and get a leg up. There are so many ways you can learn more about any industry these days, and one of the most popular ways of getting info now is via podcasts.
From graphic design, the darknet and countless cryptocurrency podcasts, there truly is something out there for anyone in any industry.
If you're in the packaging industry, then you're going to see there are so many different podcasts for you.
Here are 12 of the best packaging podcasts for you to try out.
Packhelp's very own packaging podcast, The Jetpack, is headed up by the Head of Content, Kajetan Wyrzykowski.
He discusses branding, growth strategies, the challenges and the beauty of steering their own ship with owners of small to medium businesses. There are conversations about e-commerce fulfilment, the pros and cons of a subscription box brand, and e-commerce businesses based around 3D-printing.
Of course, the role packaging plays in all these businesses is also a heavy focal point throughout all episodes.
There are only 7 podcasts to date, but inside sources reveal that more is very much on the way.
As the name implies, this podcast gives you an insight into the people who make up the packaging industry. Adam Peek and Ted Taitt co-host it, and they dedicate each episode to the story of someone within the industry.
Recent episodes include the story of Todd Maute from CBX, a packaging designer.
He talks about the ups and downs of the business, including having all his hard work on designs messed up because the spec data wasn't valued.
There's even an episode on Brendan O'Donnell, who found his significant other thanks to the podcast.
If you want to learn more about people in different parts of the industry, this is the podcast for you.
If you want a broader perspective, take a listen.
This is a London based podcast and the only one out there that's focused on metal packaging specifically.
That's a surprise, as there's so much to talk about and consider with metal packaging. After all, the industry is worth $14 billion a year.
Recent episodes have covered the problems of a fixed rate deposit return scheme and engaging interviews with big names in the industry.
Although it hasn't been around too long, they release episodes weekly, and there isn't much backlog.
As you'd expect from the name, this podcast focuses closely on sustainable packaging.
It's something that you should be considering, as businesses are now reckoning with the effect their work has on the planet as a whole.
Take a look at Packhelp's range of sustainable packaging for small business owners 
The podcast aims to share new sustainability ideas with you to improve your own impact as a whole.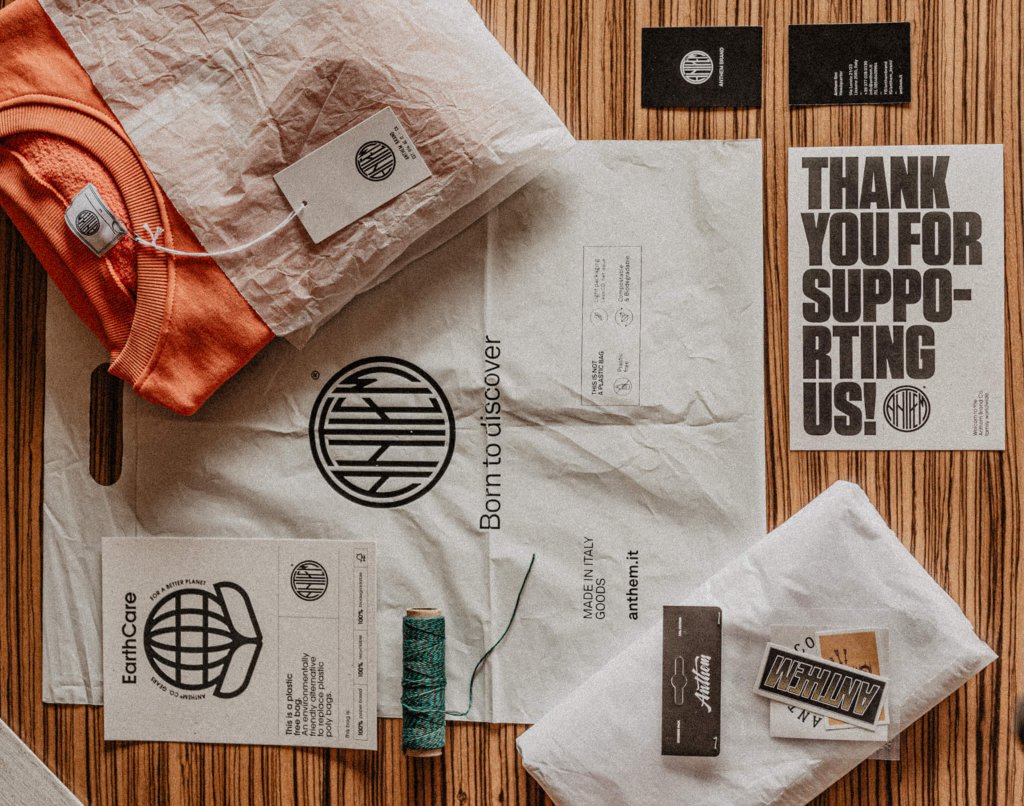 There are plenty of episodes that bring in expert guests to share what they know with you and plenty of sustainable packaging examples.
Recent episodes include making cans on site and filling them there, innovators in sustainability such as Bird Eye wear, and alternatives to polystyrene.
Each episode is around half an hour-long, so they won't take too long to listen to.
You'll still get lots of valuable ideas and inspiration from this, though, so the podcast should be on your radar.
Here's another podcast that focuses on a key part of the packaging industry.
As the name implies, they focus on flexible packaging, a common packaging solution for tea and coffee, and all the challenges and opportunities they offer.
For example, recent episodes have featured conversations about sustainability in packaging, how to connect with customers via packaging, and using naturally derived ingredients in food packaging.
There's plenty of many current concerns, too, with the latest episode focusing on current supply chain issues.
This podcast has been created by Blue Nectar Design and is hosted by Mark Grey and Lisa Hastings.
This podcast focuses more on the creative side of packaging design, breaking down what successful product design looks like and what it can do to improve your connection with customers.
This is another relatively new podcast, with just over 20 episodes to date.
However, there's still plenty to sink your teeth into as each episode is around an hour-long, depending on the topic.
Recently they've covered who the hosts' heroes and mentors are in design, design and sustainability, and the importance of a job title, to name a few.
This podcast is for anyone in the packaging industry right now.
You'll be able to check out almost everything about the world of packaging here, from the latest packaging trends and tech advances to sustainability practices and branding.
Recent episodes cover ideas like attracting and hiring top talent to your business, coping with the current supply chain situation, and using automated systems in the industry.
As you can see, there's a wide range of ideas here.
'This podcast offers a lot of value as they're so up to date', says Heather Lewis, a supply chain blogger from Paper Fellows.
As the name implies, this podcast focuses on the niche of pharmaceutical packaging. This is an area of the industry that has its challenges and obstacles, so if you're in that area, you need to be listening to this.
One of the biggest benefits is that the podcast is released in bite-sized chunks, averaging about 15 to 20 minutes each.
Recent episodes cover recyclable packaging, senior-friendly packaging, patient partnerships and more.
Learn more about Oase and its supplement packaging
With so much to be discussed, there will always be something valuable to you as an industry leader.
If this sounds good to you, take a few minutes out of your day and have a listen.
Packaging Europe Podcast
If you want a podcast that's more focused on Europe, this one has you covered.
It covers all the latest news and innovation in European packaging, so you can see what's going on and what to look forward to in your industry. There are typically three episodes a month, and they average at around 30 minutes each, so there are lots to dig into without it getting overwhelming.
Recent episodes have focused on sustainability, with topics like exploring digital watermarking, flexible packaging, and sustainable inks.
Explore Packhelp's range of flexible packaging
There have also been episodes that have interviewed leaders in the industry, such as Philippe Gallard from Nestle, about recyclable packaging.
With so many different insights into the European packaging world, there is lots to learn here.
This podcast's tag line is 'By packaging professionals, for packaging professionals.'
Hosted by Nate Calvert, you'll get a lot of up to date information about the industry.
'Although they cover a lot, the podcast is a very easy listen', says writer Cameron De Vere from Essayroo.
Here, you'll find episodes dedicated to the latest trends, as well as deep-dive interviews with movers and shakers within the industry.
Right now, you can find episodes on the importance of inventory management, the impact of COVID-19, and packaging supply allocation.
This is another podcast where you can listen to in-depth analysis of the packaging industry as it stands right now.
As they say on their site, they cover case studies, industry influencers and have executive Q&As.
As there's so much on offer, there's going to be something here for you.
There are just 70 episodes currently available, so there is lots to sink your teeth into.
For example, there are episodes exploring whether gender and race affect prosperity in packaging, examining all the latest offerings from PACK EXPO, and whether paper is the new plastic.
Package Design UnBoxd
This podcast has been made to help you 'level up your own packaging game'.
There's a real emphasis on sustainability, as episodes focus on concept development, material selection and recycling. This covers the whole life cycle of your packaging and helps you think about what happens to it once it's finished.
If you want to make your packaging more sustainable, then you're in the right place.
Take a look at Packhelp's biodegradable mailing bags
There are episodes on using moulded fibre as a packaging material, zero waste in packaging, and bringing back reusable glass bottles.
Many customers are looking for options that help them save the planet, and if you can get in there now, you're going to be the right choice for them.
Summing up
These are just a handful of the best podcasts about packaging out there at the moment.
Give them a try to see which ones are right for you.
You'll soon see it's so much easier to stay on top of the industry when you can get your news this way.
About the author:
Emily Henry is a writer with Finance essay help and Custom book report services, where she focuses on podcasts and podcast news.
She also works as a tutor for Write My Essay.