Budget Jewellery Packaging: 6 Ideas for Small Businesses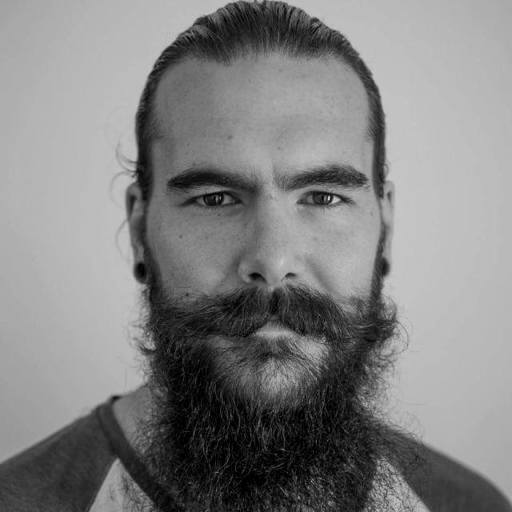 Phil Forbes | 5 min read
Subscribe to stay updated
Great!
You're now subscribed!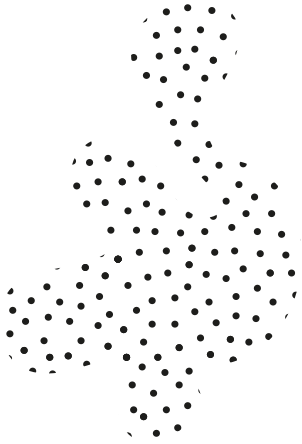 How important is showcasing your product in the right packaging?
Very.
Especially when it's jewellery.
And it's not just about keeping the product safe and secure during transport and storage. (Though that's crucial, as well.)
The right packaging creates a positive unboxing experience. Your customer is more likely to understand your brand's unique identity when they have a favourable first impression.
And it all starts with a box.
If you make the packaging attractive and inviting, it can increase your sales. A recent survey revealed that for 72% of Americans, product packaging design plays a major role in their purchasing decisions. It becomes even more important when buying gifts.
But, especially for small business owners, jewellery packaging can be a significant expense.
That's why it's worth trying creative ideas to stay on a budget with jewellery packaging. In this article, you'll learn about some cheap solutions for your online and physical store.
But, before creating effective jewellery packaging, you need to consider your brand identity and budget.
Understanding Your Brand Identity
Brand identity is a combination of visuals, language and values that make up who you are as a business.
It is always specified in any retail, B2B, or SaaS marketing plan. Things like packaging, website and the style of jewellery are part of your brand identity. 
But how do you determine your brand identity?
First, establish your brand strategy and business goals. Know your values and mission. How exactly do you want to be perceived? A fun brand or an authority? A movement or an exclusive club?
Come up with the elements that best define who you are as a brand. Once that's done, you can start applying your chosen visuals and messaging across your business.
Be consistent on social media and in email marketing. Make sure your posts and emails showcase your brand's personality.
[Pro tip: analyse the market and use an email finder to target the right people with your content strategy.]
One of the most effective ways to reflect your branding strategy is through packaging. 
Royal Way is an example of a small jewellery business that certainly knows its brand identity:
Their boxes come in different sizes but are always embroidered with unique finishes. The packaging's elegant colour scheme and flowery design reinforce the royal feel of the brand.
The bottom line, your brand identity reflects the core of who you are as a business. It should be consistent throughout your sales strategies and marketing efforts.
The same principle applies across all industries, but it's especially important for jewellery.
Why?
Because a business with ornaments and accessories needs an appealing image to capture the visual attention of customers.
Read how to maintain brand consistency in your products 
Analysing your Packaging Budget
Once you've established your brand identity, it's time to determine your packaging budget. 
For a jewellery business owner, packaging costs can quickly add up. When analysing your jewellery packaging budget, make sure that you're making the best use of your resources. 
You need to figure out how much you are willing to spend on packaging materials. Knowing this will help you decide on the most cost-effective options for your business.
The following elements have a major impact on packaging costs:
Packaging size

: Smaller packaging is easier to produce, takes less time to manufacture, and uses less material.

Quantity

: Bulk orders usually qualify for better deals at wholesale prices.

Packaging material

: Some materials are more expensive than others with paper and plastic being among the cheapest.

Design

: Complex designs, colours and container shapes affect your packaging pricing. 

Shipping

: The weight and the dimensions of your chosen packaging will also have an impact on the shopping prices of your final product.
When deciding on the packaging budget, consider your priorities. Are you willing to spend more on the design or on the material?
Whatever you decide, remember that you have to make sure your packaging looks presentable. This is your chance to make a statement even before the customer sees your product.
6 Cost-Effective Packaging Ideas for Small Business Owners
Packaging is a key part of any business, yet it can be a major expense. Fortunately, there are cost-effective ideas that can help you save money and still make your products look great. 
Here's how you can make the most of your packaging budget.
1. Cost-Effective Packaging Materials
As jewellery pieces become increasingly valuable, the need for secure and reliable packaging materials increases. With the right packaging materials, jewellery can be safely and securely transported, stored and presented. 
There are different types of budget-friendly packaging materials available for jewellery. Here are some of them:      
The materials may not look like much, but with a touch of creativity, you can transform them into amazing jewellery packaging material.
Here's an idea for using tissue paper for your jewellery products. Wrap some tissue paper with a printed design around a small box:
You'll make your package look stylish. Don't forget to include your logo there.
2. DIY Packaging Ideas
Consider DIY jewellery packaging ideas, too. Since you're doing this yourself, you will have to allocate some time to create the packages. The good news is, you can save money.
Some ideas for DIY packaging include:
Hand-stamped boxes

Personalised tags
You can create your box with cardboard you glue together yourself. Then just seal the box with branded packaging tape:
Another idea is to wrap your DIY box with colourful, decorative paper and ribbons. Then use bubble wrap to protect the delicate items inside. 
For a more rustic look, you can decorate your jewellery boxes with burlap and lace, or use twine and wooden beads to create unique packaging. You can also use scrapbooking supplies to add a personal touch to your packaging. 
Here's another idea. Why not wrap your box in newspaper and then create a small ribbon using an old string?
The sky's the limit when it comes to DIY unique packaging for your jewellery products.
Have a look at some original packaging ideas for your business
3. Smart packaging using QR codes
Smart packaging for jewellery products is becoming increasingly popular. It's free and it provides a more interactive shopping experience for your customer base, increasing the chances for more sales. 
Jewellery businesses, for instance, can place the QR codes of their digital business cards on their packaging material.
When a customer scans a QR code, they can view the company's contact details and other information such as links to your product catalogue, YouTube link, etc. 
A great thing about QR codes is that they can also help build customer loyalty. By scanning the codes, customers can keep track of their purchases and rewards. 
Remember that your QR code should reflect your brand identity.
Make sure to choose QR generators that allow you to add your company logo, and customise data patterns, colours and shapes.
4. Other Creative Packaging Ideas
Set your brand apart from your competitors with other creative product packaging design ideas. These can be anything from branded boxes and bags to intricate displays and window boxes.
Here are other ideas for creative packaging:
Nature-inspired packaging

Vintage-inspired packaging

Minimalist packaging
Read about the most minimalist packaging made for the brand Minimalism
You'll want to ensure your chosen creative packaging design fits the kind of product you're offering.
For instance, if your jewellery is simple and elegant, minimalist packaging will do. If your jewellery is a throwback to the Victorian era, then you might want to opt for vintage-inspired packaging.
5. Sustainable Packaging Solutions
By using sustainable packaging options, companies can lessen their carbon footprint, reduce waste and help preserve the environment.
It's great news not only for the planet but also for the company's brand image, because
66% of customers consider a brand's take on sustainability when making a purchase.
When you use sustainable packaging, you often reduce packaging weight, too. Lighter-weight materials mean lower shipping costs for your goods.
You have many options for eco-friendly packaging. These include:
Pick a packaging that's recyclable or compostable, so that it can be reused or disposed of responsibly. 
For instance, Concrete Jungle, a small jewellery business, use eco-friendly packaging in line with their sustainability philosophy. They went for boxes made from recycled corrugated cardboard and printed with eco-friendly ink:
Recycled paper, cardboard, bamboo, biodegradable plastics, jute, cotton and canvas are a few examples of eco-friendly materials you could use.
Other sustainable packaging solutions include organic inks, water-based glues and natural dyes.
6. Custom Packaging Solutions
Custom packaging solutions for jewellery products provide a great way to create a memorable and attractive unboxing experience for customers. 
Rather than choosing ready-made product packaging, you can create a custom packaging design that tailors to your branding. This is different from DIY solutions in that you typically don't handcraft the packaging yourself.
Here's a free packaging design tool to help you create the perfect box.
Sheyn, an Austrian jewellery brand, use tailor-made packaging. The designs below reflect the abstract ideas of the two company founders:
As with any other type of packaging, you can incorporate protective materials such as foam and bubble wrap into your custom packaging, as well.
This way you'll ensure that the jewellery remains safe and secure throughout the journey. 
In Conclusion
Why is packaging essential for your jewellery business?
Because packaging can increase the perceived value of your product. A great unboxing experience improves the first impression and contributes to customer loyalty.
The inspirations above will help you avoid straining not only your budget but also your brain. These packaging solutions are both budget-friendly and easy to implement.
Your jewellery will shine even brighter when you get creative with the packaging. Being cost-effective doesn't have to mean dropping in quality.
With the right approach and a little inventiveness, small jewellery business owners can create packaging that is both affordable and dazzling.
Author's Bio: 
Claron is a brand nut. He has an unceasing curiosity about what brands do to break through the clutter to stay relevant to their audience. He also loves to explore how simple tech (QR Codes lately) can be used to improve customer experiences and consequently, scale up brands.