Your Short Guide to Holiday Packaging
Marianne Loewenberg | 7 min read
Subscribe to stay updated
Great!
You're now subscribed!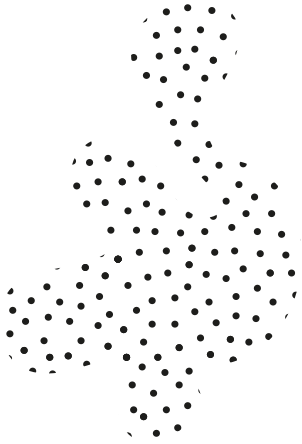 It's time to start preparing for the Christmas season!
And what better way to start planning than with packaging. After all, gifts need packaging, so your brand probably needs it too.
In this article you will learn:
Is Christmas packaging a good idea for my business?
Unique holiday packaging options for your business
The benefits of Christmas packaging
Now, let's get started!
The basics of holiday packaging
Having holiday packaging depends greatly on the type of business you are running. Brands sell to final consumers can have generous benefits from customised packaging (which we will discuss further in the article).
There are several things you have to consider before choosing for holiday packaging. 
One thing to consider is your budget. Try to answer the following questions:
Have you allocated funds for custom packaging?

How much can you spend per unit?

Would you prefer to have a simple box printed with your own design, or something entirely customised?
By specifying your budget, it will make it easier to choose a type of packaging you need but also can afford.
Another thing to consider is the product you are selling. 
Christmas designs tend to be flashy and colourful but this isn't the only approach possible. You can think of something inspired by minimalism, or even Scandinavian folk! There are also some iconic colours that instantly bring Christmas to mind - gold, red or green to name a few.
Tip: Click here to get 20 tips on packaging design for Christmas. You will learn how to perfectly match colours and imbue your designs with a festive spirit.
If you don't want to be overly extravagant with your holiday packaging, simple tissue paper, bags or boxes with your brand's logo can still get the job done. We'll get into details in this article too.
Learn from the best
Another step in designing Christmas packaging is... finding someone to get inspired by.
And there is hardly a better example than Starbucks and the company's all-Christmasy cups.
Starbucks changes the takeaway cups for seasonal ones each year with a unique design. This adds a little spark to the usual cup of coffee. Plus, they've been doing it for so long that the cups have now become a collector's item themselves!
Setting the "how cool is that" factor aside, there is a business-driven decision at stake here too.
This small change drives up their sales during the season. Christmas cups accompanied by special holiday flavours get people into the seasonal feeling and buy more coffee. Cheers to Starbucks for their Pumpkin Spice Lattes and Peppermint Mochas!
But wait a second.
Starbucks's a global chain, with a massive marketing budget. Why should you care that much about Christmas?
And, more importantly, how are you going to top their strategy?
Let's throw in some facts.
On average, men spend over £410 and women over £373 on their Christmas shopping.

61% of shoppers choose to buy clothing and accessories.

30% of shoppers opt for electronics.

Shoppers will spend over £80 on themselves

Holiday shopping accounts for up to 30% of all retail sales.
Long story short, the Christmas season is the most important sales season of the year. And you don't necessarily need to spend a fortune. You just have to be smart about your preparation (and we'll help you with that).
You'll find some great tips on preparing your business for Christmas below.
Tip: Don't forget to find out more about the key dates in the lead-up to Christmas - those are your low hanging fruits for you!
So clearly, the holiday season presents a great opportunity for your brand to start using custom packaging. But you've also seen that there are many different things which dictate the best packaging option for you.
We'll help you navigate through multiple options. Read through these with your products, branding and goals for Christmas in mind, and decide which one's are the best fit for you. 
Holiday packaging - how, when & why
Printed Boxes
Boxes can mean lots of products. They can be plastic, steel, wooden, small, big etc. But with the sustainability trend and eco-friendliness out there, it's best to opt for cardboard boxes. They can come in a variety of sizes, materials, styles, and solve a wide range of problems.
Essentially, there are two types of custom boxes that your brand can use. A thinner-walled product box is often used on retail store shelves, whereas a thicker-walled mailer box is often used in the e-commerce line of work.
Let's now look at examples of both.
A fully customised product box is John Masters Organics. For the holiday period, the company decided to change the regular product packaging to a more Christmas-focussed design. This meant that they carried over a little holiday spirit to their customers.
The boxes served as a great material for social media too.
Brick and mortar retailers tend to prefer this type of packaging option.
In the physical space, holiday packaging becomes hot-selling during the season. These products are perceived as "perfect for the occasion", even if they are regular products that are just packed in themed packaging. 
An infographic from Marketo (below) explains the retail point of view pretty well too. The right packaging helps to speed up your logistics, reduce the number of faulty deliveries, but also relate to the positive feelings of buyers.
The holiday season reports an increase in impulse sales every year, and much of that can be attributed to product packaging.
Themed packaging gets shoppers into the mood of the season, which makes customers more likely to buy things they normally wouldn't.
Another brilliant idea is to play with your holiday packaging's shape. Lindt creates various new Christmas themed packaging every year for several products. From Christmas Trees to glass ball ornaments, Lindt nails their festive designs.
Think about it! You go to the store during the holiday season, and while walking around you see these cute Christmas tree-shaped chocolate boxes. You then decide to take one for that special someone as a nice surprise. 
Let's move onto the second option - mailer boxes.
This product is developed with e-commerce in mind. It's perfect for subscription boxes, as packaging for clothes or cosmetics. Just like lighter product boxes, they can also be fully customised.
Take a look at Mondays Child. It's a British one-man band, which sews and sells charming clothes for children.
Through such packaging, the company built holiday excitement. It is also a matter of creating the right memory out of the unboxing experience. And the colourful ribbons along with dollhouse-design are nothing short of brilliant.
Tip: If you're interested in mailer boxes, look at the range here. You will see a few types with various print types.
But what should you do if any kind of boxes isn't fitting for your product?
In such case, think about printed bags.
Printed bags
Printed bags are another great packaging option for your business. This is a popular item among brick and mortar shops. In fact, all physical shops have bags of some kind for their customers to carry their purchased products.
Bags are an often overlooked form of packaging. Ideal for retail stores, as they can carry an already boxes product, but also serve as a mobile billboard in the area that your shop is located. Usually, they are made of either plastic or paper. Plastic bags tend to be for heavier items because they have a higher tearing resistance. But let's face the truth - they are not the most eco-friendly solution.
If you run an e-commerce business, there are also plastic bag options available for you.
Mailing bags are made from strong plastic material, which can be biodegradable too. Such bags come with prints on both sides. This will add a holiday touch to your unboxing experience.
When choosing a bag, your budget comes into mind again. Plastic bags are a cheap way to secure your package, but they aren't too effective as a standalone packaging. Moreover, a box provides your customer with a much more unique unboxing experience.
Paper bags
Another option in the printed bag world is paper bags.
Just as plastic bags, paper bags can be branded to support your marketing efforts. You can also add a holiday touch with a subtle change in your regular packaging to impress your customers.
With this in mind, you must take care of strategic planning to have an idea of how many bags your business going to need. If the Christmas design is too evident, you will not be able to use leftover bags when the season is over.
Source: Pinterest
The reality of the holiday season might not be as accurate as you plan. You might want to consider other packaging options that don't impose such a big cost on your business. There are still options that will bring the Christmas spark to your customers.
Click here to learn more about paper bags for Christmas.
Ribbons
Depending on your branding and how well your imagery is known, changing the packaging might not be the best option. Take the brand Tiffany & Co. for example.
Tiffany & Co. is world-renowned for packing its jewellery in the classic Tiffany blue boxes. No matter the season, they do not change the packaging because the colour is what makes the brand recognizable. And when the holidays season arrives, they add some Christmas spirit to their packaging by switching white ribbons for red ones.
Source: Pinterest
This simple detail evokes the season but still uses the branding elements that Tiffany is known for. It's also a more budget-friendly alternative to consider, as leftover ribbons can be stored and used for other holidays of the year.
Ornaments
Another similar packaging detail is the use of ornaments. As with ribbons, many brands stay true to their branding, but get into the Christmas mood with little details. A great example is Jo Malone.
Source: Pinterest
Jo Malone has a signature brand image that's conveyed in its packaging. The packaging is also part of what makes the brand so easily recognisable. The ornament details work together with the original packaging and create a marketing holiday bomb. 
Ornaments do not need to be too extravagant. A little feature that can put a smile on your customer's face works perfectly, like some candy canes or jingle bells.
Christmas Cards
Another solution for your business might be to choose Christmas cards. This is a tiny detail that your customers will not forget. Include a small branded card where you can include a handwritten or printed message. 
This way your customers will feel connected to you and will a bond with your brand. No matter if you sell online or in a brick and mortar store, showing appreciation for your customers will make a great impression.
Start Planning
Now you can go ahead and get started on preparing for the Christmas season! Keep your brand and Christmas goals in mind and choose the packaging that goes in line with them. You can choose boxes or bags, ribbons or ornaments, or dainty Christmas cards, your customers will appreciate the details and your sales will show it. You also want to cultivate your customer relationships for the future, and it is best to do it during the merriest season of the year.
In order to prepare even better, visit our Christmas Content Hub. You'll download an e-book with lots of great tips and learn about dates that will help you win your customers' hearts.
Click here to be ready for Christmas this year!