Minimum Effort, Maximum Effect: The Ultimate Guide to Increasing Your Online Business Revenue
Karolina Borak | 5 min read
Subscribe to stay updated
Great!
You're now subscribed!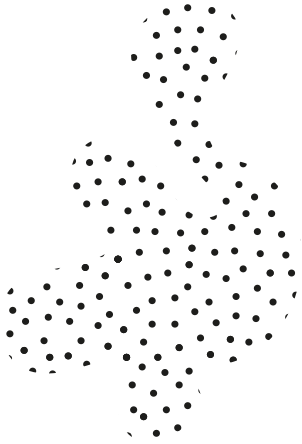 Creating a website is crucial for every small company in today's competitive market.
It's the cornerstone upon which your company's future and online success will be built.
By utilising the proper marketing tools and resources, you will most likely discover an abundance of new data about the individuals who visit and scroll through your website.
The data captured can be transformed into useful and insightful information, which you can use to convert site visitors into potential partners or customers.
So without further ado, here are the marketing strategies and methods you can implement in order to increase site traffic to your e-commerce website.
In this guide, we will discuss: 
5 techniques and strategies to increase the income generated from your

online store

How to design your online Store to Attract Visitors?

Technics to create a memorable experience for your customers
How to drive traffic to your e-commerce website
Marketing your e-commerce store can be quite a challenge. Among so many strategies available at your fingertips, here are some that have proven to be continuously successful.
1. Be more visible in Google search results
As an online shop, your best chance of being discovered is through the Google search engine.
That's how most internet users stumble upon new brands and offers.
Virtually nobody browses through the second page of Google, though, and the click-through rate drops dramatically the further down the results list you are.
So, how to climb the ladder in SERPs (Search Engine Results Pages)?
Upgrade your SEO (Search Engine Optimisation) by implementing target keywords and related links in your content.
Increase your offer's clickability by creating alluring meta titles and descriptions that include your short- and long-tail keywords.
There's a mountain of free SEO tools to help you find what your potential customers are most interested in. Find and analyse your key phrases in Google Search Console, Semrush or Ahrefs.
The Google bots are not to be underestimated, though, so tread lightly.
The crucial part of a great SEO strategy is quality content, not over-optimisation. Write posts and descriptions that bring real value to your readers and include only the most relevant keywords and links.
2. Promote your website with digital ads
Dull digital ads are spreading like wildfire and they're one of the main causes of banner blindness. But there's so much more than meets the eye with online advertising.
As with your website content, the quality of your ads trumps quantity.
You don't have to be everywhere and spend bajillions to get clicks.
Your main mission is to be where your target audience is and show them what they want to see.
Get familiar with what really attracts your customers and which popular websites they visit. That's where you want to start your campaign.
Social media platforms such as Instagram, Facebook and Twitter allow you to specifically target users based on a variety of demographic information such as age, gender, hobbies, location, level of education, etc. 
Data-driven decisions together with a touch of creativity go a long way. 
Digital ads need great pictures. Here's how to enhance your graphics 
Managing your online advertisements is no smooth sailing, though.
If you need assistance, you can hire a consultant or an advertising agency to take some of the pressure off.
A specialist/consultant in this area may also provide advice on how to maximise a campaign's effectiveness and what type of outcomes to anticipate.
3. Improve your reputation in local searches
Regional businesses are Google's darlings.
If your site is in a well-ranked position in local search engine results, users looking for regional services in your area will find your website that much easier.
For example, if you are a UK resident in need of "custom coffee packaging", the top results in Google will probably be businesses operating in your area.
What you can do to rank higher in Google's regional algorithm is share your local business address and add the name of your city or country in target keywords.
Improving your ranking in local search results allows you to attract customers in your immediate neighbourhood.
In addition, customers may review their experiences with your company and boost your visibility even further.
4. Use mailing to promote your brand
There's so much you can say in an email in just one graphic and a few words.
But, the less content is there, the more important the quality of every component. Your email marketing shouldn't be based on auto promotion. Make it valuable to your customers.
How?
Create newsletters worth signing up for. Here are some ideas:
News and updates from the industry

A daily/weekly dose of good humour

Insider tips and tricks

Entertaining stories

Promos and coupons.
Whatever you decide on, remember to make your mailing consistent and readable. In this day and age, nobody wants to scan through a wall of text that's hard to get the gist of.
It takes a long time to gain loyal followers and only a second to unsubscribe.
On the flip side, email marketing is a fantastic tool to address customers who have already expressed interest in your brand.
Engage them even further, show all the best that your brand has to offer and direct them to your landing pages.
The more you deliver on your promises, the more conversions you will see.
What will definitely help you target the right subscribers at the right time is segmenting the mailing list and creating a mailing calendar.
Remember about seasonality and personalisation to make your emails feel more in tune with your customers' current experiences.
5. Interact with your audience on social media
A modern-day e-commerce business cannot exist without social media. Change my mind.
Communication on social media is a mostly free and extremely effective tool to communicate with your audience.

Posting eye-catching and valuable content on a regular is bound to boost your customer's engagement with your brand.
Here's how to increase your Instagram following through packvertising
Let's say you have a sizable fanbase on your Facebook page. What do you do to nudge them toward your website? Include your links and CTAs (Calls To Action) in the posts, of course! 
What's important to remember is who the particular social media is for.
Facebook

is mainly a platform where people want to connect with their friends and relatives.
Facebook's also a great way to promote B2C products and services. Facebook Marketplace has been booming recently as an e-commerce platform in and of itself.
Instagram

is largely concentrated on photography and graphics in general.
When using Instagram, it's a great idea to promote your brand in the most visually appealing way possible.
LinkedIn

is a platform for networking.
If you want to give your brand a lift and make some valuable connections, post your business-related ventures on LinkedIn. It's a great way to share your company values, show some personality and build a professional look.
And this is only the tip of the social media iceberg.
The main pro tips here are to scale your activity and post regularly. It's better to create something great once a month than something weak once a week.
How to create an online business that attracts customers
An e-commerce business faces unending challenges daily, from staying on top of the competition to gathering and making good use of quality data.
The crucial part of this is creating an online store that gets visits and sells. The following steps should help.
Design an appealing homepage
Your homepage can make or break your online store. The design is a reflection of your values and branding.
Keep in mind - your visitors will judge your business right away. Make a great first impression.
What's the first thing you want your customers to see? Place that in a visible area on your homepage. What's the feeling, message, or mood that you want to convey? 
Let it jump out immediately.
That's not to say that your website should have a crazy design. A chaotic, flashy or overstuffed homepage is what you want to avoid at all costs.
Make it eye-catching yet clean and well-organised to encourage visitors to click and scroll down. Here are some sections you should add:
A well-thought-out homepage banner with a short message that's also a company slogan. Use relevant classy graphics or high-quality photos that instantly grab attention.

Some of your flagship products. Don't overdo it! You want this section to feel more informational than transactional.  

Info about why your company's the right choice. Make it short, sweet and visually appealing.

Social proof. Nothing builds trust like previous satisfied customers.

A newsletter subscription box. It's great to place it just above the footer.
But the homepage is just the beginning.
The competition is fierce when it comes to website design, layout and user experience. Investing lots of time and some of your budget in improving all of them is a costly undertaking but it's absolutely worth it.
Focus on vital details
Suppose a considerable amount of users visit your website every month and spend lots of time on it but buy virtually nothing. 
What does that tell you? Maybe your page is overcrowded.
There's heaps of content that might be interesting to your customers but doesn't sell. 
Should you get rid of all the non-essential stuff? But what about SEO and keywords - will anyone find your website if you remove all of that?
If you're proud of the website content you've created and binning it would be a waste, consider changing up the layout.
Make it easy for your users to find the product or service they need and to be able to purchase quickly.
The "add to cart" and "buy now" buttons should look irresistible. Here's how to do that.
When it comes to product details, it might be enticing to list every single piece of information available.
Depending on the actual product, though, the most important sections are: price, delivery methods, product features, material, available variants and applicable discounts.
You can also create desire and urgency by mentioning how many purchases have already been made or how much is left in stock.
Another absolutely vital element is the perfect product picture. High-quality images that evoke a sense of luxury or satisfaction should do the trick.
For example, when advertising jewellery, appeal to your customers' aesthetics by presenting necklaces and bracelets nestled comfortably in premium jewellery packaging.
Make registration an attractive option, not a necessity
When users consider creating an online shop account, there's one thing on their minds: 
What's in it for me?
If registering has no inherent value but just allowing them to make a purchase, they will leave and buy this product somewhere else.
There's no reason to lose time on all these additional steps for nothing. 
The easy way out of losing customers is to create a guest checkout. But that might mean fewer leads and more one-time purchases.
If you're stuck wondering how to get out of this mess without losing either sales or leads, here's an idea: give your customers something extra for signing up.
It can be a 15% discount on their next purchase, free shipping or the ability to closely monitor their order history.
The goal of your e-commerce store is not to get your visitors to buy or register right away but to enjoy the overall experience of shopping so that they come back next time.
Create a blog
As mentioned before, SEO is essential to boost your website traffic. Creating a blog should be part of any SEO strategy.
Write insightful industry-related content and develop a consistent publishing schedule. If you're not much of a writer, hire a copywriter or an agency.
Blog articles are the perfect medium to attract readers from all walks of life. Some already know what they're looking for, and others are only scouting for information.
It's your blog's job to help solve the problems of both of these groups in your industry.
Remember to use internal linking to give your domain an additional advantage in the eyes of Google.
Link to other articles or product / category pages. It's a great way to point your readers in the right direction on your website.
Monitor website UX
No one wants to sit and wait for a website to load or get errors fixed.
That's why, when deciding where to rank your site, Google's focus is not only on content and linking but also on on-page optimisation.
This includes:
core web vitals,

mobile optimisation,

user-friendliness.
Here's how to approach boosting your core web vitals.
By optimising and monitoring these internal site components, you will make your site more appealing to both Google and your customers.
Tempt your customers to reorder
A great price-to-quality ratio of your products or services is bound to boost your sales. But figuring out pricing takes time and you can't always stay on top of quality assurance.
There's another way to entice your customers to make a habit out of buying at your store. Make the shopping process pleasantly memorable.
This starts with your website, but we've already covered that. Remember to react to any issues within and constantly perfect the user journey.
Introduce changes gradually so as to not discourage your returning customers (unless your website is in dire need of total revamping).
Next, finetune the buying process itself. For your customer's convenience, add as many shipping and payment methods as possible.
Offer free shipping with a minimum cart purchase or special bulk discounts.
Once the order is made, it's time for the big guns. Create a thrilling unboxing experience.
First, protect your items with a sturdy shipping box or bag so that they arrive at their destination unscathed. For extra protection and enhanced aesthetics, pack some fillers like wood wool or shredded paper inside.
But most of all, choose top-quality packaging that reflects your branding. Design a branded box or show that your company is eco-friendly by using sustainable packaging.
The last step is to offer assistance at every step of the customer journey.
Pay attention to what your clients have to say about your products, buying process and brand and introduce all the necessary changes.
Read on to learn what the customer journey is and how to optimise it.
How to optimise the customer journey
Customer journey is the path of interactions with your company that your customers engage in before they make a purchase.
It starts with their first encounter with your brand, followed by taking an interest in your goods and then deciding to buy from you rather than a competitor.
This all leads up to your goal outcome - sale completion.
If you want to improve your customer's experience, you will need to figure out where your service falls short and work to fill those gaps at every point in the sales process. 
Follow these guidelines to create a memorable experience for your customers:
Shipping and Returns
Shipping and refunds are crucial steps in every e-commerce transaction. Getting this process wrong may severely hurt your company's reputation and turn off prospective customers. 
Make sure your shipping policy is straightforward and easy to follow. You might consider offering free or special delivery to customers who come back.
And - there's no way around it - a solid and simple return policy must be in place.
It's a crucial part of e-commerce shopping since your customer cannot evaluate the quality of the product without seeing or feeling it in person.
Payment Methods 
Giving your customers the freedom to choose their preferred method of payment decreases the chance that they will abandon the cart. They become more at ease with the checkout process.
Debit and credit cards, Apple Pay and PayPal are just some of the payment methods you can use. 
Some shoppers want or need to pay over a period of time.
Monthly instalments or Buy Now, Pay Later policies are becoming increasingly popular, so think about introducing them in your online shop. 
Consumer feedback
Do you want to improve your business but don't know where to start?
Consumer feedback is your best chance. Reviews regarding your customers' interactions with your brand are the best basis for improvement.
There's no way of knowing if your customers are satisfied without surveys and reviews. Finding it challenging to obtain those? Offer your clients a reward for leaving an opinion.
A CRM tool
A customer relationship management (CRM) system is the optimal tool for automating support operations. It may be used in a variety of ways, like email, appointment scheduling and chatbots.
It provides details on how you communicate with your customers and sheds light on the problems they have as well as the needs you want to fulfil with your product. 
A CRM system is one of the greatest auxiliary tools for enhancing the client experience. 
Another benefit of employing a CRM tool is that you can improve any marketing strategy when you have access to all your consumers' data and can see the full customer experience. 
Is there a recurring theme in customer inquiries about your specific offer? Or maybe one of your articles seems to resonate particularly well with your target audience? 
Either way, your CRM system has the data you need to figure out how to optimise your procedures.
Personalised content 
There's enormous value in customised content and communication.
Because a CRM system keeps tabs on every communication with clients, you can use this data to personalise your messaging and offers.
Addressing your readers directly makes them feel heard and understood.
And that's what will help you achieve the goals of your e-commerce business.
Summary
There's always so much room for improvement when it comes to growing an e-commerce store.
What's important is to have a plan every step of the way. You don't have to stick to it point by point (sometimes life gets in the way), but make sure you consider everything in this article.
When increasing your online business revenue, think about the following:
Website quality,

Content & messaging,

All the purchase paraphernalia.
But, most of all, put yourself in the perspective of your potential customers. In the end, we are all website users!