20 Ideas For Designing Christmas Packaging
Kajetan Wyrzykowski | 7 min read
Subscribe to stay updated
Great!
You're now subscribed!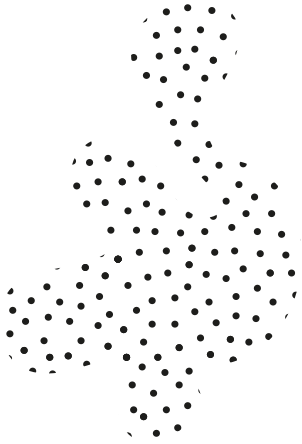 Every year, you arrive at the same spot - its Christmas. A flood of customers, a feverish pace of work and the question - how to stand out among the competition. Your answer this year is - designing Christmas packaging.
It may seem a unbit early to be thinking about ornaments and presents, but if you're a business owner, the Holidays have been on your mind for quite some time now. There's a whole lot of marketing to do and some strict deadlines to meet.
And you know best that Christmas is the most heated time of year for most e-commerce brands. Clients are packed in stores, website traffic is going through the roof.
But in all that commotion, when is the best moment to start preparing?
The sooner the better.
Most companies begin preparing when it's already too late and only a handful realise the importance of the "Christmas in July" term. And in these unprecedented times, with the pandemic still affecting your sales, you need to be extra prepared. 
Tip: We've prepared a guide to prepare you for Christmas in the times of COVID-19. You can get your free copy here.
However, there is hardly a business out there that can focus all of its resources on Christmas in August or even September.
To avoid the last-minute frantic rush, there's a secret ingredient that you may already have.
That secret ingredient is planning ahead.
Packaging is one of these elements that you can - and should - plan well in advance. In the end, Christmas is the ultimate challenge for all eCommerce owners, retailers and marketers alike. 
There are several benefits of implementing a special line of packaging for Christmas.
Festive packaging refreshes your brand image
Allows you to create special variants of your product
Creates an opportunity to surprise your customers
Emphasizes the special holiday offer
Below you'll find numerous ideas on how to approach Christmas packaging design. Our design & packaging experts shared their thoughts too - lots of great tips below, so let's get down to it!
Designing Christmas Packaging - Your 2020 Guide
Colour blends
1. Use the colours Of Christmas - Green & Red
Christmas trees, lights, ornaments - all of these are symbolized with green and red. And guess what, they're also perfectly fitting for christmas packaging designs.
Using these two colours in a Christmas-themed boxes sends a clear statement about this time of year. And even if you're not looking for a big change in terms of your branding this Holiday season, there's nothing wrong with just adding a pop of Holiday colour to your packaging. Take a look at the elegant double-piece box below.
Tip: You can quickly check the pricing of some of Packhelp's most popular products thanks to Instant Quote feature. Learn more about the products & order your packaging without waiting for quotations.
2. Use A Different Festive Blend Of Gold & Black
Christmas is no longer a season filled with kitschy designs (although who doesn't love those cheesy reindeers and santas). For business owners, Christmas turned into a race where e-commerce brands and retail companies fight over designing Christmas packaging in the best way possible.
When it comes to colour pairing, one way to stand out is to choose black and gold.
Black brings elegance and simplicity to mind, while gold is associated with luxury.
Even the simplest patterns will look more premium when designed in those two colours.
Tip: Don't stress over designing. We've prepared over 50 ready-to-print packaging designs that you can order within a few minutes.
Style Inspirations
3. Get Inspired By Rustic designs
Rustic designs create an organic warmth and use simplicity to their advantage. They can be successfully incorporated into various types of products, because almost every product will look good in that style.
Such natural, earthy brown colour works flawlessly with mono-colour prints - white, black, grey or gold. You don't need a complicated Christmas design to make them look astonishing - your logo and a ribbon or printed tape with festive pattern will do the trick.
And here's the best part - it's very easy to create rustic-inspired packaging on your own.
Tip: In the case of Packhelp's Mailer Boxes, you can receive an instant quote on these products, and check the pricing immediately. Give it a try - check the beautifully colorful Full Color Mailer Boxes, the all-rustic favorites Eco Mailer Boxes or the unboxing winners, Double-sided Mailer Boxes with prints inside!
4. Get inspired by "Scandinavian Sweater" Style
There's a moment when Instagram is populated with images of people wearing Christmas-themed sweaters in front of cozy fireplaces. While you might feel it's all cheesy, here's a tip.
When looking for design inspirations, keep your mind open. Christmas sweaters - apart from the heart-warming "ugly sweaters" - burst with phenomenal patterns. Get inspired by those folk patterns. Scandinavian countries have a long history with folk designs, and they can be successfully printed on your packaging too. 
Snowflakes, pine trees, ornaments, reindeer and the fat man himself, Santa– the possibilities are endless.
Tip: If you are in a rush, order ready-to-print packaging. We have over 50 awesome designs, and the list keeps on growing (Christmas patterns are included!).
5. Opt for minimalism
E-commerce is driven by the looks, and it's no surprise that industry leaders already incorporate smart ways to use visual search engines to help customers find what they need. And for many brands these days, the saying less is more has been translated into the visual language of minimalism.
Christmas packaging can also benefit from minimalism. When designing Christmas packaging, think of simple prints - elegant fonts, toned colours. Choose white and natural cardboard to create a subtle festive mood too. 
Tip: If you want to find some great inspirations for minimalist packaging designs, take a look at e-commerce and retail brands from all over Europe - click here.
Print Finish options
6. Embossing
A little brand recognition really does a long way. And embossing is a fantastic way to leverage your brand's visual symbols.
Embossing is a fantastic solution for more upscale brands.
It is a print technique which creates a 3D effect on the surface of a box. By adding such novelty in the surface of your box, you will address the sense of touch. Combine an embossed surface with hot stamping and you're left with a luminescent effect, right under the Christmas tree!
Tip: Embossing looks best on Christmas boxes with more unusual constructions. Think of a box with a magnetic closure, a rigid box or a super-fancy packaging with a handle.
7. Hot Stamping
Hot Stamping is a method of laminating a particular part of the design with glowing foil. The result is a very original, glossy piece of the pattern. Begin with adding hot stamping to your brand's logo or name or create a special festive symbol with a hot-stamped texture. You can also add a hot-stamped lining to a text printed on your Christmas packaging.
Tip: Hot-stamping works flawlessly with two-piece rigid boxes. You can learn more about them here.
8. Print A Christmas-Themed Hashtag
Encourage your customers to go online by printing a holiday hashtag on the box.
This is a way to leverage packaging in your advertising strategy. Bring your customers to one place and let them share the packaging you've designed! It's a strategy that's been used by many brands, including Starbucks.
A hashtag can also be printed as a sticker.
You can find Holiday stickers almost anywhere, or use a company that allows you to design and print your own custom stickers - Stickershop is our favourite for that.
9. Use A Funny Text
Christmas is all about light and uplifting mood.
Packaging has the power to bring a smile to your customer's face too. How can you do that?
Use a funny text and surprise your customers. Write it in a hand-written font or slip a thank-you note inside the box.
Tip: Send Christmas-themed cards in branded envelopes to your most loyal customers. That will show your appreciation.
Use Packaging Fillers
10. Use Wood Wool & Paper Shred
Wood wool is a fantastic idea for the inside of your festive packaging.
Most importantly, it provides additional amortization inside the box. You can either use the natural colour or go with a festive, coloured variant - red, green or gold. This way, your customer gets a beautifully presented product - ideal to share on Instagram. 
Tip: When you order packaging with Packhelp, you can add wood wool too.
11. Create Custom Inserts and Partitions Inside
Do you like your stuff to be neat and tidy?
Many of your customers do too.
That's why they will appreciate a box with special partitions inside. Those simple cardboard inserts increase the security of the package and provide better amortization. As a result, the products inside will arrive undamaged and in order. 
There are alternatives to custom inserts too. If your product is too small - like one candle jar - consider choosing a different type of packaging. A drawer box with a sliding bottom or rigid box with a lid can be great choices.
Interested in using bespoke product packaging this Christmas period?
External Add-Ons
12. Use Ribbons
A ribbon is the ultimate accessory attached to a gift box.
But don't think it's cliche. Ribbons can be a subtle novelty to your design, as well as an additional space for branding.
Tip: Try using two or three ribbons to create an intricately woven pattern.

13. Holiday Labels
A label usually includes all the important information on your brand and the items inside the package.
However, a simple cardboard box can look entirely different from a lovely, festive label. You can also use it to wish your customer a Merry Christmas.
14. Spruce Up The Box With Stickers
Stickers are small elements that be placed anywhere you want. In your festive design, they can include a "Merry Christmas" note or a tiny holiday symbol. 
You can also use a sticker to print out your logo and make it stick out. It boosts your "giftability" and is a nice little bonus for your customer.
15. Add Jingle Bells Or Other Christmas Ornaments
Are you selling your products in a store? Then create something extra in your design.
Add a tiny jingle bell to the top of the box, something like a small cat bell, for example. Even before the gift lands under the tree, it will pass on the Christmas spirit everywhere it goes!
Tip: Include a tiny DIY set inside your box. That way, your customer can spruce the packaging the way they want to!
Internal Add-Ons
16. Tissue Paper
Wrapping paper usually goes outside packaging. But have you thought about placing it inside the box?
A beautifully ornamented, semi-transparent paper can be a second layer to build anticipation.
It also adds a slick, upscale feeling to the whole package. 
Tip: Use Packhelp's online editor to generate patterns printed on customised tissue paper. All you need to do is upload your logo!
17. Add A Personal Wishes-Note
Adding a personal touch to your packaging always pays off.
Why?
Simply because we all like being personally appreciated and treated specially. A note with personalized Christmas wishes and your signature will be a subtle touch to your package. You can hide in a branded envelope or add inside a mailing bag along with your product packaging. 
18. Copy Printed Inside The Box
When your customers open a box, they expect this moment to a memorable experience. How to conjure those sparks?
One of the ways is printing a little something inside the box. Provoke your customer and create an intriguing mystery around your product. Let the customer discover the product, with your design leading the path! Or print a text that will tell them how special they are.
Tip: Click here to order boxes with your custom design printed inside.
Be Original
19. Include A DIY Element
Who said that you need to do all by yourself?
Christmas is all about personalisation. Encourage the recipient of your box to add something special to the box. Send them a Christmas tree branch or a tiny pouch with stickers and leave the rest to your customer's creativity.
Tip: Encourage your customers to share the results of their DIY work on social media!
20. Create A Packaging Set
Christmas is all about unwrapping and unpacking luxurious gift boxes and fancy presents. Even when you're all about eco-friendliness, you can still make that thrilling unboxing moment last longer.
Create a packaging set with your branding. Here are just some ideas:
A brown paper bag with a simple design can be an outside layer protecting your box. Additionally, it's a tasteful manner to boost your branding.
Wrap your product in tissue paper and place them inside a special mailer box.
Start the unboxing experience with a mailing bag!
Tip: Discover the full potential of packaging this Christmas. Browse Packhelp's favourite picks of 2019!
It's your turn to shine!
Make the 2020 Christmas special for your brand and your customers. Spruce up your regular packaging with festive elements or design an entirely new line of packaging.
With Packhelp, you can prepare fully for the busy season in 2020. What do we offer?
Our tips end here, but we're eager to help you even more! That's why we've made a special e-book for you.
Click below to learn about production deadlines in the busy Christmas season and get the latest e-book for retail & e-commerce owners!