Christmas in July – Why your small brand should start planning now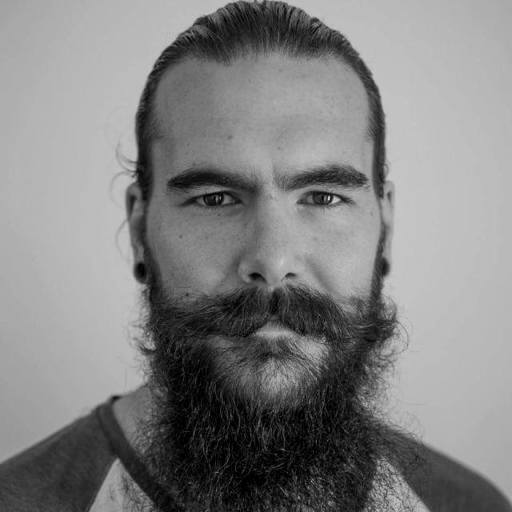 Phil Forbes | 5 min read
Subscribe to stay updated
Great!
You're now subscribed!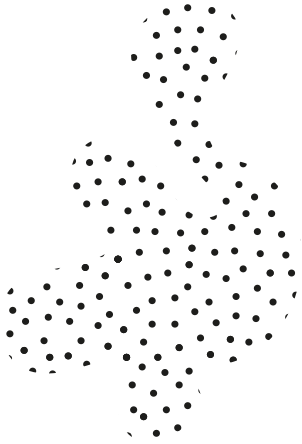 Christmas in July is a phrase usually associated with summer holidays, sales and other celebrations.
At this time of year, while the sun is up for well over 12 hours a day, the last thing you're thinking about is sitting around the fire in a bad sweater with your family late in December. 
But just like every other year, you'll find yourself saying 'Wow, it's Christmas already?!'.
And late summer is a great time to start preparing your business for Christmas, as well as starting generating a few extra sales in the quiet summer period. 
Here's how:
Get your custom packaging in as little as 7 working days
Make hay while the sun shines
As the adage goes, 'those that fail to plan, plan to fail'. Simply going gung-ho into the Christmas period with little to no planning of your Christmas campaign isn't going to bear much fruit.
So while the sun is still bearing down on us here in the northern hemisphere, now is the time to start planning your Christmas marketing campaign for the next 3 months. 
You can also take the time to build up your inventory and other packaging supplies. And more brands take care of that long before December arrives.
The German company, Naschlabor, produce and sell high-end sweets and candies. They used Packhelp to create and design their Christmas-themed packaging in July.
'We ordered our packaging so far ahead because we know that organisation is key to Christmas', says Brand manager Laura.
'Many of our customers are businesses that order our products as gifts for their employees', Laura continues. 'We thought about adding a little Christmas cheer to these gifts and our B2B customers'.
Naschlabor is using Christmas packaging to make their customers feel a little extra special this holiday season.
Now, consider for a moment that it's 67% easier to get a customer to buy from you for a second time than getting them to buy from you for the first time.
So by using Christmas-themed packaging and making their customer feel special, Naschlabor is going the extra mile to make their customer happy, and increase the chances of them coming back to buy from them again. 
Use Summer/Fall to acquire & warm-up customers for Christmas
Now imagine if your brand implemented a similar 'customer happiness' strategy in the Summer/Fall period. Here's what you can do:
Create a 'pre-Christmas' campaign with the overall goal of acquiring more customers

You go above and beyond to make these customers happy with their first purchase

Then, launch your Christmas campaign, but focus on getting these first-time buyers to by from you again, since the trust and 'happiness' is there. 
There is more to this concept than 3 simple dot points, and we'll go into a little more detail later.
But by using the Summer/Fall period to build your customer base and number of happy buyers, you can give your Christmas campaign a real kick when it comes time to launch. 
Plan early & beat your competitors
Christmas is also far off the radar of your competitors as summer starts to end. So get one step ahead of them while the typical summer sales numbers are low. 
'Our last holiday season was the busiest it's ever been'
-Laura, Naschlabor co-founder.
Many SMEs are overwhelmed with the massive influx of orders to fulfil in the holiday period, not to mention dealing with returns and refunds. 
So the last thing you want to be doing at this time is coming up with some Christmas marketing ideas right in the middle of the Christmas rush. So it's obvious - you need to prepare well ahead of time. 
Believe it or not, Christmas starts around Halloween time. Haloween isn't traditionally a big holiday here in Europe, but its influence from the US is slowly starting to take hold. 
So, what is your brand going to do in the first week of November to launch it's Christmas campaign? 
A flash sale?
Free shipping?
A site-wide discount?
Whatever you plan to do, late summer is the time to figure all this out. 
Harness your existing customers
Remember earlier when you read about the value of return buyers? That's because old customers are the best customers. 
Well, Amazon's Prime Day is based around offering exclusive deals for Prime Members - aka, people who have bought from them before. 
Prime Day is all about re-engaging past buyers, who in a few short months, will be looking to buy presents for Christmas. And, after landing a massive discount on Amazon, a website they know and trust, they'll go back to Amazon in search of those presents.
Learn more about becoming an omnichannel brand, present on multiple sales channels
You can implement the same strategy to generate a few sales while it's quiet, and then launch an email win-back campaign to those customers once you launch your Christmas campaign. 
This is customer retention in its absolute essence. It's (unfortunately) something that traditional digital marketing simply forgets as we seem to associate 'more sales' with 'new customers'. 
Your customer retention campaign in the lead up to Christmas mightn't be as large or extravagant as Amazon's Prime Day. That's pretty obvious. But the concept is the same - it costs between 4 and 10 times more to acquire a new customer than it does to keep an existing one. Repeat customers are also 9 times more likely to convert than a first-time buyer. 
Amazon, the world's biggest online store knows this, and that's why their Prime Day falls when it does - to warm they users up for Black Friday, Cyber Monday and other key holidays.
Prepare your assets well ahead of time
One aspect of your brand that can be taken care of in July is your branding. If you've decided to create custom Christmas imagery, get it ready now. This gives you plenty of time to create the best possible designs you can. 
Home Depot does nothing more than throwing a Santa Hat on their iconic Orange stencil-like logo:
Seems simple - and it is. 
What's difficult is making sure that this logo is updated everywhere that you use it. 
Social media
Homepage
Email signatures
Affiliate websites 
Everywhere that a customer can see your logo, they need to see a Christmas-themed logo. Consistency is the key here, and consistent branding shows whoever sees your logo that you're doing something special for Christmas. 
Again - this isn't something you want to be going in the second week of December, because it's too little too late then.
Work with your graphic design team as early as possible to create imagery well ahead of time - and make sure it's the right size for where you're going to put it, too!
Here's a list of other things that you can take care of in the Fall to make your Christmas easier:
These are but a handful of things you and your brand need to take care of in the leadup to the holiday period to give your holiday campaign a big boost. 
And it's best done well ahead of time!
But perhaps the most important part of planning, is what you do if it all falls to pieces.
Creating a contingency plan
In all aspects of running a business, it's crucial to have a plan. But just as important, and nearly always overlooked, is what you plan to do in case your plan doesn't work. 
As a business owner, you know that there's plenty of things that can go wrong. Your products may end up being faulty, a core member of your team may leave and hey, there's always a natural disaster like a fire or flood!
But specific to marketing, what will you do if:
Your Facebook ads aren't converting? 

Your Christmas content isn't getting decent traffic?

You're just not getting the sales you thought you would?
For everything you plan to do, have a backup plan in case it doesn't work. Remember that part of your back up plan may also be a backup budget.
Having a contingency plan will help you confidently navigate any hurdles, rather than stressing about problems on the fly. Not to mention, it'll also give you peace of mind. 
Over to you!
July, or the end of summer, is the golden time to start preparing your brand's Christmas marketing campaign. 
And as you just read, it's also a great time of year to acquire new customers and then remarket to them during your Christmas sales. 
So while the sun still has a little warmth in it, put pen to paper and start to hash out what your brand will do this holiday period.