What Is Discreet Packaging? Benefits & Barriers Of Being Subtle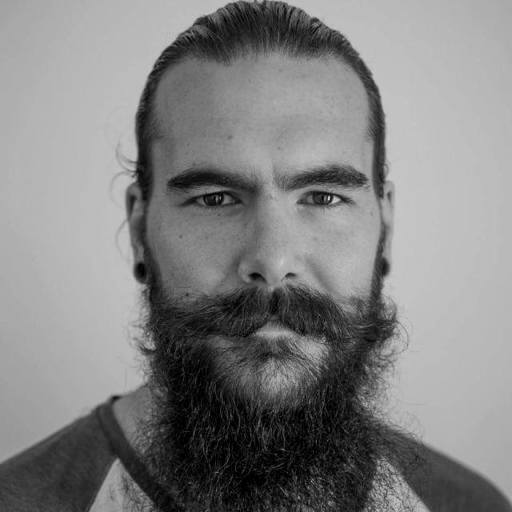 Phil Forbes | 5 min read
Subscribe to stay updated
Great!
You're now subscribed!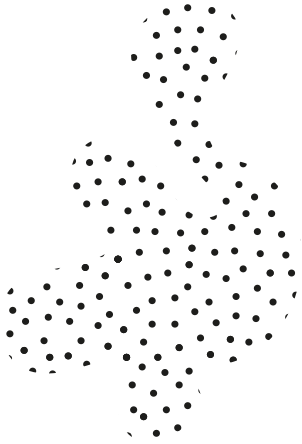 Discreet packaging is a type of packaging employed by ecommerce stores that ensures no one can look at the exterior of the packaged order and determine what's inside.
It hides what's inside, but it also means that the viewer can't determine the company, store, or individual that sent it. 
Discreet packaging means that your customer can buy from your store and be sure that no one, aside from your business and the recipient, knows what's inside, who it's from, or where it's come from. 
Discreet packaging and everyday products
Many products are shipped discreetly for just as many reasons. 
Adult products
Many initial thoughts make us think that adult products are the most common to be shipped in discreet packaging.
Shops named in a way that clearly shows they sell adult toys, clothing or other paraphernalia are beneficiaries of discreet packaging. 
But it's important to remember other industries and products that can warrant packaging that's more discreet. 
Medical
Many medical products, such as products that help with incontinence, are also shipped in discreet packaging. 
A company that sells products to treat snoring, sleep apnoea, or other conditions that may be embarrassing also use discreet packaging. Some customers might also expect their cannabis or fitness supplements to ship in discreet boxes.
Learn how to build trust for your supplement brand
Political
Politics can be very divisive at the best of times.
Many political parties that send propaganda or support materials to members do so in packaging others can't identify.
This concept means that individuals who are a minority are less likely to be ostracised or singled out because of their opposing views. 
High-value
Brands and companies with high-value products also use discreet packaging.
If a high-value product can't be identified during the shipment process, it's less likely to be stolen by a rogue courier or kept if it goes to the wrong address.
What discreet packaging looks like
Discreet packaging is usually a shipping box or mailing box that's plain, vague and generic. In terms of colour, kraft, white, or a solid, unmemorable single colour are usually the most common options. 
Unmarked postal boxes are another common form.
Prepaid, expedited packaging means that you get fast delivery with no external mention of that box being sent quicker than usual. 
Many ecommerce companies also rely on their fulfilment partner for discreet, or at the very least, generic packaging.
Many 3PL centres can fulfil orders in packaging that's got the 3PL company's branding.
A box containing expensive items is just as subtle with 'Bristol Distribution Hub' printed on it as it is with no branding at all. 
The fulfilment company is also listed as the sender, making it harder for a package to be identified by a simple Google search. 
Discreet packaging and the unboxing experience
The unboxing experience is a factor that's becoming more important for brands and consumers alike. 
The premise is that you create an experience around your product from the moment it lands in your customer's hands.
And that usually starts with branding packaging that genuinely stands out and makes a statement - the opposite of what discreet packaging should do. 
But it's still possible to create an unboxing experience around discreet packaging. 
After all, the outside surface of your packaging is just half of the packaging on display.
Packhelp's online editor is used to create the external look of your packaging.
But you can quickly turn the outside print of your box into the inside print by folding your boxes upside down. 
Simply make the 'inside' of your packaging plain kraft or white, and then design the exterior as the interior. 
Once your packaging arrives, fold your mailer boxes with the print facing up, and it'll end up on the inside, with the plain kraft or white texture on the outside. 
Below is a great example of this concept from Jecca Blac:
View this post on Instagram
You can still add other types of void filler, like custom tissue paper or thank you cards, to the inside of your packaging to further build upon the unboxing experience. 
One can argue that the plain, discreet external packaging design makes the bright, colourful interior a significant foundation for a memorable unboxing experience.  
Don't 'try'
If you've ever tried to blend into a crowd, it can be hard to do it consciously.
Similarly, if you try too hard to make your packaging overly subtle, it may, in fact, stand out. 
The truth is that with so many products being sent and delivered worldwide, your packaging probably isn't getting any unwanted attention at all.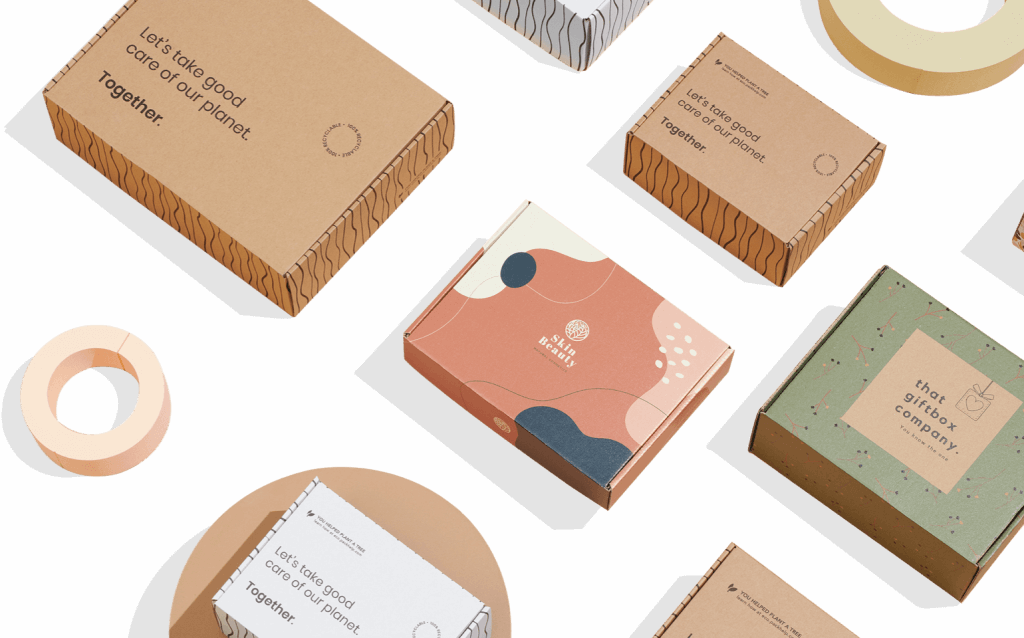 Be that as it may if you still want to blend in without overdoing it, be vague.
Use packaging tape that says "thanks for your order" or "fragile". 
The theory is that when every box on its way to a final address says something, it's better to say something vague, irrelevant, and non-identifying than say absolutely nothing. 
Communicating your discreet packaging
Discreet packaging presents an opportunity for ecommerce brands. 
It shows that you go beyond selling a product and understand the delicate or even embarrassing issues that lead to someone needing your product. 
But communicating your subtle packaging is essential.
Consider adding tags or mentioning in a product description that this product is eligible for discreet packaging.
This also makes it easier for customers to see all your products that are packaged discreetly while also being a potential upsell or cross-sell opportunity. 
It also pays to have a page dedicated to communicating your brand's definition of discreet packaging.
Below, you can see how MedExpress communicate its discreet packaging process and the padded mailing bags they use: 
This gives new customers who are sensitive about buying such products peace of mind knowing that their shipment won't draw any unwanted attention. 
Discreet packaging examples
Amoena
Amoena is a womenswear brand that sells swimwear, lingerie and underwear to women that have been diagnosed with breast cancer.
Such a diagnosis is understandably hard on the patient and their family.
Breast cancer patients that want to buy clothing for themselves during or after treatment want to do so in confidentiality, without anyone around them knowing what they may be going through.
As you can see in the above statement, orders have a vague, non-descript return address, with orders being sent in packaging that lacks the brand's logo.
Dr Fox
Below is an example of discreet medicinal packaging from Dr Fox:
It's clearly stated how customers can expect to receive their order in a mailing bag via Royal Mail.
The return address is vaguely named, and as mentioned, there's nothing to indicate that it shipment is sent from a pharmacy.
Purely Diamonds
As a brand selling precious gems via the D2C model, Purely Diamonds knows that any products that are sent to the wrong address may not be returned.
They combat this by using a generic mailing bag, with the sender being labelled at 'PD Ltd'.
SpyCameraCCTV
Spy Cameras and products related to CCTV are obviously sensitive in their own right.
That's why SpyCameraCCTV lists all the types of packaging that their orders may arrive in.
If the products fall into the wrong hands, then any type of cover or security may be blown.
The brand, therefore, invests in discreet packaging, while also communicating it very well.
Sexual Health London (SHL)
This branch of Lloyds Pharmacy, SHL sells at-home STD tests, medications, test results and other personal products.
The brand clearly states that due to the sensitive nature of the products, the packaging will be discreet.
As the brand is a sub-brand of LlyodsPharmacy, the packaging is labelled only with 'LloydsPharmacy', nothing to do with SHL.
Discreet international shipping
Sending products internationally inside discreet packaging is possible, but it presents a few hurdles. 
The most significant is the requirement of a customs declaration. You must specify what's inside the box, its value and anything stipulated by customs in your country and the recipients. 
A customer may ask for their order to be marked as a gift to avoid more scrutiny at customs.
This, however, isn't doable by many brands as most countries see it as a crime. 
Discreet packaging can be used to lessen the attention that a package gets. Still, it's never a good idea to lie to a government.
Unfortunately, there's no easy solution here, so be aware of this hurdle if you consider implementing discreet packaging alongside international shipments. 
Implementing discreet packaging solutions
Now you know what discreet packaging is, it's time to put it to use for your business. 
But as you've just seen, there are some difficulties with implementing a new form of packaging - not just in terms of customs clearances but also storage, supply chains and order fulfilment. 
Packhelp's range of experienced packaging engineers know how to solve these problems for your specific business.
More than just a packaging designer, our team can help source your discreet packaging and integrate it into your current supply chain and fulfilment process.
There's less downtime on getting your new packaging integrated and more time spent focussing on what's important. 
Request a quote for a new form of packaging and contact our experts today.