Christmas for new ecommerce sellers due to COVID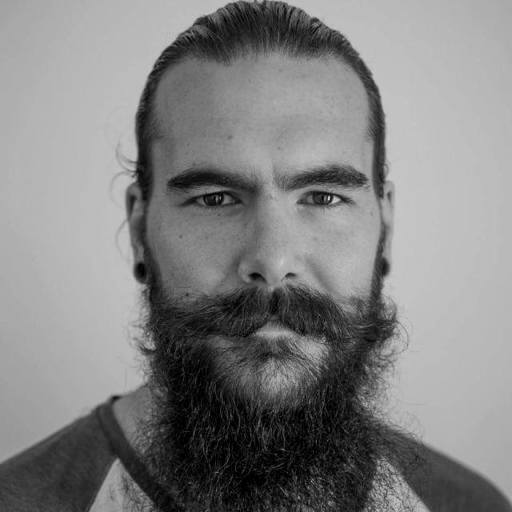 Phil Forbes | 5 min read
Subscribe to stay updated
Great!
You're now subscribed!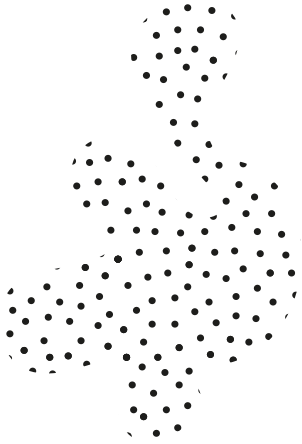 2020 has been an average year for many business owners of all shapes and sizes. 
One of the numerous challenges brought about by the COVID-19 pandemic was the closing of stores, thus forcing them to sell online. 
With shoppers unable to go into retail stores, businesses that relied on foot traffic for sales were left high and dry and looking at the ecommerce world to help keep their business afloat. 
Traditionally, moving from retail into ecommerce is a slow and meticulously calculated process. But with COVID changing the world overnight, retailers had to rush to get their products online. 
This meant that many new online stores were hastily created, and still lack the framework to ensure that the site becomes the online home of the brand.
Furthermore, small retail owners, while experienced with a brick and mortar Christmas, may have little to no experience with the festive online season. 
If you're one of those retailers forced online thanks to Coronavirus, this article will help you prepare your new sales channel for the holiday season and the buying that goes on around it. 
You'll see:
How to solidify the foundations of your new ecommerce store
What to plan, organise and execute in the lead up to the holiday season
How to keep your brand name in the heads of customers into the New Year
If 2020 has been the year that you were forced to start selling online, it's time to make it work for you the best it can. 
Let's dive in. 
1: Get your site up to scratch. 
There's every chance that time was a factor as you were initially building your online store.
You had to get it up and running to get the sales happening, as people couldn't come into your retail store. 
So it's totally understandable that the functionality of your site may not be set up the best.
So take this time before the Christmas season to get it set up correctly. 
Ensure that your online store structure is set up correctly. Each product should be in the relevant category and have tags attached to it.
Your site should have up-to-date navigation, terms and conditions and return policy. Ensure that you're using the correct web hosting for your needs to avoid paying too much. 
To really make the most of the season, ensure that your checkout process is as smooth as possible. Don't make users sign up for an account before they've paid, and offer the most popular ecommerce payment methods. 
Showcasing your best-selling products, upselling and a live chat can also help make your brand's website a more accessible and more helpful site to use. 
Want to learn more?
Check out these articles:
2: Black Friday & Cyber Monday come first. 
It's suicide to create an ecommerce Christmas campaign and not have BFCM (Black Friday Cyber Monday) play a part in it. 
BF/CM is, without a doubt, the most significant online shopping dates of the year.
Mixing these 2 dates into your Christmas campaigns mean that your campaign can reach more people and potentially make more sales. 
Many successful ecommerce sellers treat BFCM as the pinnacle of their year, rather than Christmas.
This makes sense; Whatever sales are made in the lead up to BFCM can be replicated in the lead up to the holiday season. 
Look at how your competitors fared in the last BFCM period. What campaigns did they offer, how did they get their sales in front of more people? Also, take note of the advertisements that you liked during the BFCM period last year. What products did you buy and why? How were they marketed to you?
Learning from what your competitors did last year can help give you an idea of what may work for you again this year. 
Want to learn more?
Check out these articles:
3: Assess your competitors
In the frantic rush to get your own online store, you may have skipped over the very fundamentals of starting your own online store. 
One of those fundamental steps is assessing your competitors. If you're selling in a brick and mortar store, your competitors are stores in your local area.
But online, your competitors are everywhere.
Your competitors might be a business based on the other side of the planet, it might be an ecommerce heavyweight like Amazon. 
Take this time and research your competitors - search for your product like you were a consumer yourself. 
What competitors do you notice?
Are they also stand-alone stores like yours, or are they products being sold on Amazon, eBay, Walmart and the like?
Want to learn more?
Check out these articles:
4: Create website content well ahead of time. 
One of the most time-consuming parts of running an online store is creating content. Whether that's blog posts, photoshoots or editing video, it takes time to do it right.
Make the most of the end of summer by taking the time to create that content.
Your product pages should showcase the product as it is, but also show it off being used in a lifestyle situation. Videos also help increase conversion rates in your online store. 
Blog posts that solve problems can also help draw traffic and increase conversions.
Consider the following:
Best organic clothing for him this Christmas

Traditional toys to keep your kids away from screens these holidays

32 gifts for that person who's hard to buy for
Below you can see a great example of 'men's gift guide' from imbringingbloggingback:
Create content like this to showcase not just your own product, but complementary products, too.

Use a mixture of content marketing and SEO to get your content seen by more potential customers. 
Want to learn more?
Check out these articles:
5: Queue up social media content
As you just read, content creation is time-consuming, but so is sharing that content on social media. 
Tools like Buffer help automate your social media marketing, but you still need to invest time to load up your posts for the foreseeable future.
Not to mention, actively monitor your social feeds and respond to comments, complaints and enquiries. 
When planning your social media posts, remember to stay versatile.
Should something happen in popular culture, politics or Hollywood, you can create some new content around that event and use it on your social feed. 
Want to learn more?
Check out these articles:
6: Design your unboxing experience
An unboxing experience is easily the best way for you to add perceived value to both your product and your brand. 
In the world of ecommerce, the first time your customer has physical content with your brand is when they're holding their delivery in their hands for the first time. And the first thing they see?
The box.
It's at this moment when your customer is most excited, and it's also the ideal opportunity for you to exceed your customer's expectations. 
What do you remember of cheap electronics or clothing that comes in a simple plastic bag?
Well, you probably don't remember the brand name.
But if your brand is out there to build a notable name for itself and earn returning customers, you need to present your product to the world in something a little more elegant than a simple plastic bag. 
Consider a mailer box with internal print. 
The outside of your mailer box has all the branding and identification needed to wow your customer. However, it's literally what's inside that counts. 
Whether it's a plain colour all through the inside of your box, or an intricate design with a 'thank you' or cheeky greeting, the inside of your box is where your unboxing experience starts. 
Little things like custom tissue paper, branded void filler or custom tape are the little details that make your customer think 'I got a lot more than I bargained for'.
It's this emotion that builds positive reinforcement of your brand's name in their head, all before they've even seen your product. 
Protip: Not sure where to get started with custom packaging? Check out Packhelp's range of premade editable patterns that can be applied to your box!
Want to learn more?
Check out these articles:
7: Start selling gift cards
We all have that person that's incredibly hard to buy for. They deserve a little more than the typical socks and underwear, but you just can't nail down the ideal gift for them. 
Enter: Gift cards. 
In the 2018 holiday period, adults spent an average of $99 on gift cards, with boomers spending an average of $123. 
So it's safe to say that at Christmas time, gift cards can help you keep the cash flowing and the sales ticking over. 
Even if the person getting the gift card has never heard of your store, once they get it, they're certainly going to come to check out what they can buy. 
It's worth noting though, that physical gift cards make the real difference here. 
They're a tangible asset that serves as a reminder to someone that they have free money to spend.
A physical gift card also makes a more personal present and helps make that emotional connection.
Use this time to start selling physical gift cards in your online store, to promote your brand's image as a purveyor of thoughtful gifts. 
Want to learn more?
Check out these articles:
8: Stock up on inventory
As a business owner, you know how much product you move in a given amount of time in your retail store or to your retailers. 
But with your own online store, the potential for an inventory management problem is even higher.
If orders in your online store take off, you'll have no stock for your other sales channels.
But if you over-invest, you'll have money sitting on shelves not doing anything. 
For this purpose, it's best to look at your online store as a new sales channel and, just like a retail store, make a product unavailable.
Many ecommerce platforms can set a stock quantity to 0, thus leaving your product visible, but unable to be purchased.
Consider adding a plugin that emails users when a product is back in stock so that they can return and buy it. 
Want to learn more?
Check out these articles:
9: Plan your fulfilment. 
If you'd rather not deal with the chaos of order fulfilment, returns and inventory management, consider using a 3PF (Third-party fulfilment) company. 
3PF's are warehouses that store your stock and automatically deliver your product directly to the buyer without you having to get involved.
You deliver your products to the warehouse, and they take care of orders, refunds, cancellations and in many cases, order cancellations. 
The level of services is often tiered, ranging from the most basic fulfilment service, right through to comprehensive customer service models. 
However, when finding the right fulfilment company, use one that can offer a wide range of delivery options.
Cheaper, longer delivery times are great for the time-savvy and budget-conscious buyer, whereas many buyers simply expect free shipping. 
Cheap, or even free express delivery or next day delivery are great ways to incentivise your customers to buy from you, too. 
ProTip: Find a 3PF warehouse that lets you provide your own custom packaging.
Want to learn more?
Check out these articles:
10: Build customer retention
The reason to prepare your store for Christmas is to make the most of the surge in traffic. But what happens once that surge of traffic is gone in the new year?
That's where customer retention comes into play. 
We focus so much on getting new customers to buy from us from the first time when statistics say that a past customer is 4 times more likely to buy from us again - and they're also more likely to spend more. 
Take this time to also start thinking about retention.
How will you make your customers buy from you again in the New Year?
Mailing lists and remarketing ads are the go-to lists, but people are becoming more desensitized to these traditional marketing methods.
Consider offering past customers first access to new products. A reward scheme or loyalty program is also a great way to foster customer retention, while also increasing lifetime spend. 
Want to learn more?
Check out these articles:
11: Consider referral marketing
If you're a small team, or even operating your business by yourself, marketing can be hard. 
So why not get another business to do it for you?
Referral marketing is a great way to use the reach of other companies to help get both your product and your brand out there. The downside is that your referrer takes a certain percentage of every sale that's made. However, if your profit margins are healthy, a referral marketing plan can help take your brand name into new audiences. 
Many referral marketing pros say that 100% commission rates are scary, but also a potent way of getting in front of a new audience. By offering your partner 100% commission for a month, or to a capped number of products, they're more likely to pump your product to their audience, as they know that every dollar spent is going to them. Of course, this does eat into your back pocket, but if done with the right referral marketing partner, it can work wonders for brand reach. 
Want to learn more?
Check out these articles:
12: Secure your returns
Returns hurt. 
It doesn't matter whether it's a retail store or an online store, no one likes to have to refund or exchange a sale. 
That's why it's crucial to have a clear and concise return and refund policy spelt out and placed on your site where everyone can see. 
But use this as an opportunity. 
As most purchased are gifts, a flexible return policy can help be the factor that means someone buys with you rather than your competitor.
If your product is purchased for a gift, consider extending the exchange period so that giftees can exchange their products after the holidays.
This is going to appeal to gift-givers who aren't 100% sure if they're buying the correct size or colour. 
Want to learn more?
Check out these articles:
13: Create product bundles
Bundling products together and offering them at a discounted price is a great way to provide value to your customer and make their decision-making process much more manageable.
Look at your previous sales history, be it in your retail store or another online marketplace - what products are your most popular?
Take these products, bundle them together and promote. 
Below you can see how TheGroomedManCo bundles together popular shower products and offer a discount:
Encourage visitors to the individual product's product page to check out the same product in a bundle, and save money by buying both items together. 
To really make product bundles work for you, look at the average spend of each customer that's purchased from you.
Bundle products together that can then be discounted but sold slightly higher than your average customer spend. 
Want to learn more?
Check out these articles:
Over to you:
The COVID world may have forced you online, but it's also created a wealth of opportunity for you. 
Being forced into the world of ecommerce may have hit your brand hard, but it arguably happened at the best time of year. So, start preparing your brand for Black Friday, Cyber Monday and the festive season.
Doing this at the start of Q3 means each and every part of your online store is up to scratch. 
With a little footwork now, way before the festive season, your brand can be poised to take advantage of the buying season.