How to Handle Common Holiday Shipping Issues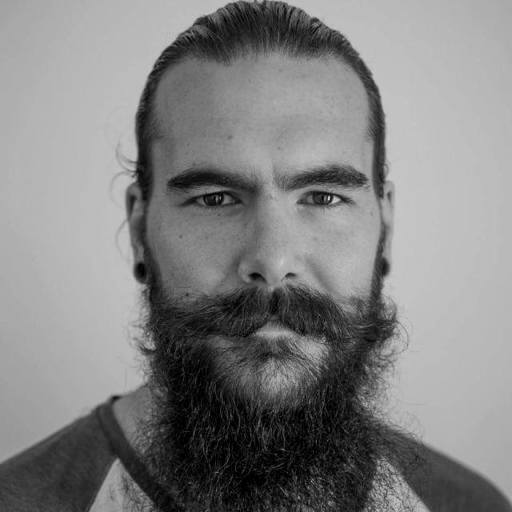 Phil Forbes | 5 min read
Subscribe to stay updated
Great!
You're now subscribed!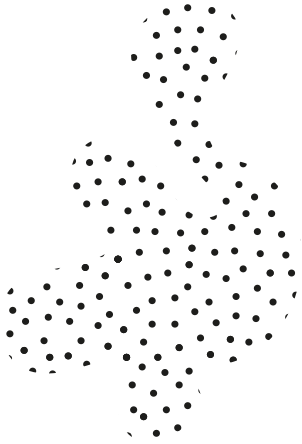 The holiday season can be a wonderful way to end the year. Two short months jam-packed with family, friends, festivity, feasting and feeling fab.
That is, if you can get past the fear that your online order won't arrive in time for the big day.
The holiday season is truly a time of buyers' anxiety, especially when eCommerce is in the mix.
Consumers and merchants alike are nervous about getting orders in time — especially this year. 
In total, eCommerce stores are expected to increase revenue by 30% from the 2019 holiday season.
Sales generated eCommerce stores are expected to grow by 90%, attributed to a mix of orders sent out for delivery and in-store pickup — both of which will be completed online. 
With the stakes so high, it's no wonder there's anxiety along with them.
In this article, we'll explore several common holiday shipping issues and how to navigate them.
Issue: Failure to Communicate Cutoffs 
Let's talk in hypotheticals here. Say a company, let's call it Belinda's Biscuits, scheduled a holiday promotion.
It was a smashing success.
Numbers like the company hadn't seen before.
But there was one drawback:
They didn't communicate the cutoff dates of the couriers they work with.
Now no one knows when they need to order items for parcels to arrive in time for critical holiday season days, like company gift exchanges, Christmas and Boxing day, among others.
What's Betty to do?
Solution: Do your research ahead of time
When it comes to a successful holiday eCommerce strategy, the name of the game is planning.
Doing your research will lead to an informed eCommerce strategy which you can effectively communicate with customers.
This mitigates any disappointment and keeps expectations realistic. And around the holidays, especially, you don't want to disappoint customers.
With that in mind, keep track of the cutoff dates, AKA the "last day to ship," for each courier you work with.
It's considered best practice to set a cut off that will set expected delivery by December 25th, adding on days for packaging and fulfilment, delivery lead time or anticipated shipping delays as needed.
The dates that follow are the 2020 holiday season cutoff dates for the major US couriers, either announced or estimated based on information from 2019:
USPS:
Retail Ground: Tuesday, December 15, 2020
First Class Mail: Tuesday, December 22, 2020
Priority Mail: Tuesday, December 22, 2020
Priority Mail Express: Wednesday, December 23, 2020
FedEx:
SmartPost Services: Wednesday, December 9, 2020
Ground: Tuesday, December 15, 2020
Home Delivery: Tuesday, December 15, 2020
Express Saver: Monday, December 21, 2020
2Day Services: Tuesday, December 22, 2020
Overnight Services: Wednesday, December 23, 2020
UPS:
Ground: Friday, December 11, 2020
3 Day Select: Monday, December 21, 2020
2nd Day Air Services: Tuesday, December 22, 2020
Issue: Not having a clear shipping policy
It seems that things are worse than we initially thought for our friends at Belinda's Biscuits.
Their sale has hit another hitch: Despite its success, none of their customers knew their shipping policy.
Solution: Create and communicate a shipping policy
Although it may sound as stale as Belinda's Biscuits, every successful merchant knows that a shipping policy is the foundation to successful eCommerce business.
Stumped on where to start? Need to update policies that predate Meghan Markle and Prince Harry's wedding?
Using a free shipping policy generator takes your businesses needs and aims to serve them, protect your company from liability and even attract customers.
Issue: Packaging needs improvement
Poor Belinda. After all that back and forth with logistics, the Biscuit company was finally able to send out a parcel of the biscuits, but their tactics needed work.
Despite excess packaging, the cookies crumbled. Bah humbug.
Solution: Treat your precious cargo like it's precious cargo
Of course, fragile and hazardous goods should be clearly marked as such — especially when they're hopping across the pond for an international shipment.
But there's more to it. 
It's important to keep things sustainable — which means limiting the void filler, stuffing and wrapping of single-use plastic — a common padding agent used for food products.
Instead, merchants should take a critical look at their packaging.
Not only will undamaged goods make for a positive post-purchase experience, but a further commitment to sustainability and aesthetically pleasing colour scheme may also lead to brand loyalty down the road.
Issue: No options when it comes to shipping 
The holiday season means parties. This year, you're likely keeping it small — maybe celebrating with your flatmates or family.
See how small brands that have been forced to sell online because of COVID can get ready for Christmas
It's a small function, but you decide to order from Belinda's Biscuits anyway.
Why not?
Sweets are your favourite.
But when you go to checkout, there's only one courier service option — and you need your sweets stat.
Solution: Leave the decision to the customers
While it may seem wise to only work with the courier who offers the cheapest rates, that's not quite true.
Working with more than one courier allows customers to decide for themselves how much they're willing to pay to get their parcels when they need them.
Overwhelmed at the logistics of logistics?
Don't be.
Logistics companies like Easyship simplify the complexities of fulfilment for you. Easyship offers 250+ international shipping solutions on its cloud-based platform.
Issue: Return policy is unclear
Let's say you get your cookies from Belinda's.
You ordered a dozen shortbread, and instead you received two dozen gingerbread cookies.
And you have six wagon wheels you definitely didn't order. You begin to search for Belinda's Biscuit's return policy, and there is nothing to be found on their website or in your email inbox.
Solution: Draft and share a return policy
Business problems are solved by intuition.
Don't have a return policy? Now may be a good time to have one, and make sure it covers returns.
89% of repeat customers who had a good return experience are likely to order again, according to Return Magic. 
The challenge, then, is making returns, often thought of as a bad thing, as a positive part of the post-purchase experience.
One way is to offer free shipping on returns.
After all, free shipping is often a motivating factor for customers to make purchases — certainly, that principle works in reverse.
You can also work to avoid returns by having updated product listing pages that include high-quality, realistic product images, size guides that take international markets into account and honest reviews from real customers.
Issue: Failing to understand regulations
Belinda's Biscuits, an internationally beloved and completely hypothetical brand created for the purposes of this exercise and this exercise alone, ships internationally.
But they didn't do their homework.
Because of this, they didn't follow the International Air Transport Association (IATA) guidelines on packaging perishable, chocolate-covered cookies with dry ice.
Solution: 
Research, research, research!
Know the regulations and requirements not only of point of origin but also the destination.
Moreover, keep in mind that different countries have different restrictions.
Experienced eCommerce merchants will follow their own industry's guidelines closely being aware that countries have varying rules when it comes to food and nutrition products, requiring additional forms or permits for those items.
If you want to avoid goods being stuck in customs or, worse, lost in the mail, know the regulations like the back of your hand.
Issue: Hidden fees from taxes and duties 
Biscuits? Secured.
En route? Not so much.
Although the sale drew you in, the biscuits, which had to be shipped internationally, got held up in customs, as there was an issue with unpaid fees related to taxes and duties.
Solution: 
Whether you go DDU (delivery duty unpaid) and put the onus on customers or DDP (delivery duty paid) and pay the duties yourself, there are fees related to shipping parcels internationally and they must be paid.
If they go unpaid, the parcels will be held in customs.
If you go the DDP route, you can avoid a mess of stale biscuits altogether by tacking on the price of the duty into the sticker price, taking matters into your own hands.
An easy-to-use rules feature allows you to set a condition that automatically pre-selects DDP or DDU (it's up to you!) for international shipping. 
That said, any information regarding taxes and duties should be outlined in your company's shipping policy. We don't want to surprise the customer and delay their all-important package, after all.
Conclusion
With the holiday season just around the corner for buyers and sellers alike, your eCommerce store ought to be in tip-top shape.
After all, no one wants to face blunder after blunder like our friends at the completely hypothetical and not at all real, internationally beloved cookie shop Belinda's Biscuits. 
If it's not abundantly clear from the above guide, the key to avoiding common holiday shipping conundrums is planning and communication, although that's a bit of an oversimplification. 
Working with a logistics and fulfillment service can help you handle the rough waters (pun intended) of international trade so you don't have to worry about it.
That way, this holiday season, you won't have to give customs a ring to sort out parcels stuck in transit. Instead, the only phone call you'll have to dread making is to your Nan out in Bristol.