Guide to Choosing the Perfect Mailer Box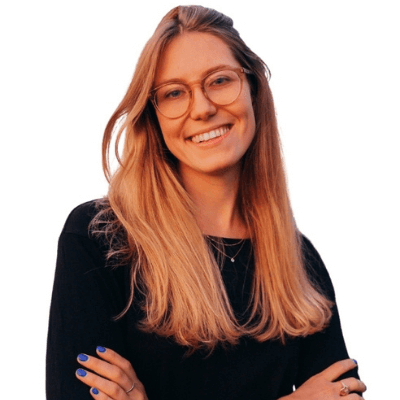 Aleksandra Owczarek | 5 min read
Subscribe to stay updated
Great!
You're now subscribed!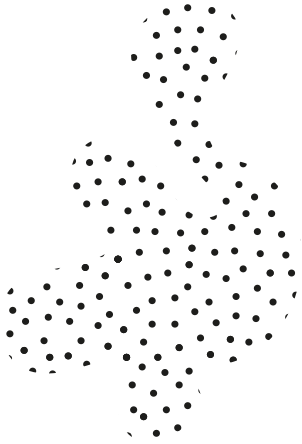 Choosing the perfect mailer box is a difficult decision.
Getting it wrong can lead to a lousy unboxing experience and eat into your profits. 
Get it right and you'll make an immediate lasting impression on your customers.
We've created this quick guide to help you navigate the decision and find the perfect box for your products. 
At Packhelp, we have a range of mailer boxes sizes to cater everything from delicate jewellery to bulky clothing items and more! 
Check out our mailer boxes sizes below:
SMALL MAILER BOXES
F23 - 9.2 x 9.2 x 5 cm 
F33 - 11.8 x 14 x 8 cm 
Don't overcompensate your packaging supplies.
One of the biggest packaging mistakes is choosing a bigger box than you need. 
A large box for a small product, not only affects the environment but could be costing your company thousands in order fulfilment value. 
You've probably experienced this form of bad packaging for yourself when the toothbrush you ordered arrived in a shipping box.
It is not only wasteful but takes away from the product experience by having to unwrap all of that unnecessary packaging. 
We have two mailer boxes sizes that will perfectly complement your small products.
Ideal for jewellery, cosmetics or other small accessories, these small mailer boxes will add value to your product. 
The full-colour mailer is the perfect choice for your small box needs. The vibrant, colourful designs will stand out on the retail shelves or make an immediate impression upon delivery. 
If you're after an eco-friendly look we have a variety of sustainable options available.
Feeling Felt are an Italian brand that used our smaller mailer boxes to deliver their sustainable message.
The handmade accessories (seen above) are of 5 endangered animals that Feeling Felt used to help raise environmental awareness. Our compostable mailer box was the perfect fit for this sustainable brand.
Packhelp has just launched our eco-initiatives to help more brands embark on their sustainable journey.
MEDIUM MAILER BOXES
F44 - 20.7 x 15.6 x 9.1 cm 
F45 - 23.1 x 14 x 8 cm 
F52 - 26.5 x 19.5 x 6 cm 
F56 - 26 x 20 x 10.5 cm 
F59 - 32 x 18.9 x 9 cm 
F62 - 30.2 x 23.3 x 8.8 cm 
F71 - 35 x 26 x 10 cm 
Medium boxes are a safe choice - large enough to fit your product but not so big that you'll waste money on excess storage and delivery fees.
Everything from cupcakes to small appliances are best suited to a medium box. 
Ready to start your custom packaging journey? Click here to get a quote!
Medium boxes are one of the more popular boxes for clothing. The sizing is perfect for T-shirts, dresses, blouses, trousers, light jackets and much more. 
The Eco Mailer is the box of choice for these fashion labels. The eco-friendly materials appeal to the environmental sensitivity of not just fashion labels but many of Packhelp's customers.
Cocopat is a Bosnian brand that produces women's bags. They opt for our medium-sized Eco Maier boxes with a minimalist design.
The mailer box is paired with custom tissue paper to create beautiful eye-catching packaging. 
Another popular use for medium boxes is shoes. Our range of medium mailer boxes are perfect for everything from a pair of flip flops to some classy stilettos. 
LARGE MAILER BOXES
F79 - 36.4 x 31.4 x 12.5 cm 
F93 - 44 x 33.9 x 15.9 cm 
F112 - 42.5 x 52 x 18 cm 
Our range of large mailer boxes will safely house and transport your bulky goods. Large electronic appliances or heavy clothing items are best matched with a large mailer box.
Just because the box is large doesn't mean you should gloss over your packaging design.
A well-designed box is a great branding opportunity for your company. Use this opportunity to convey your marketing strategies in a subtle yet effective manner. 
Our Eco-Colour mailer enables beautiful colour prints directly on the whitened surface. Perfect for Ecommerce, the effect will make an immediate impression when it arrives at home or at the office.
Large mailer boxes are also perfect for onboarding packs as seen below.
Onboarding boxes are a great way to turn the stress of the first day into a fun moment. At Packhelp, we give onboarding packs to all of our new employees. 
Waiting on their desk is a large, colourful onboarding box filled with the work equipment and some fun gifts. 
FLAT MAILER BOXES
F46 - 24.5 x 19.4 x 2.2 cm 
F65 - 35 x 25 x 5 cm 
Flat boxes are perfect for sending documents and other flat products such as light clothing or small subscription items. Our letterbox sizes meet the required Deutchepost and Royal Mail guidelines.
If your business or Ecommerce relies on the national postal service then our flat mailer boxes are the perfect fit. Literally.
The white on kraft mailer is a perfect match for your flat box needs. Both functional and sustainable with the 100% recyclable design.
The corrugated design of our flat boxes will ensure the safe delivery of your products or documents.
Adding your custom logo and designs will resonate with your customers and all is made possible with our online editor. 
PUT A BOW ON IT
Hopefully, that made things a little easier for you. If not, Packhelp has an army of troops ready to help you through your packaging journey. 
Looking for something else? 
We have a range of custom packaging solutions to meet the needs of your brand.
Watch this space for updates and new product announcements or click here to subscribe to our newsletter.